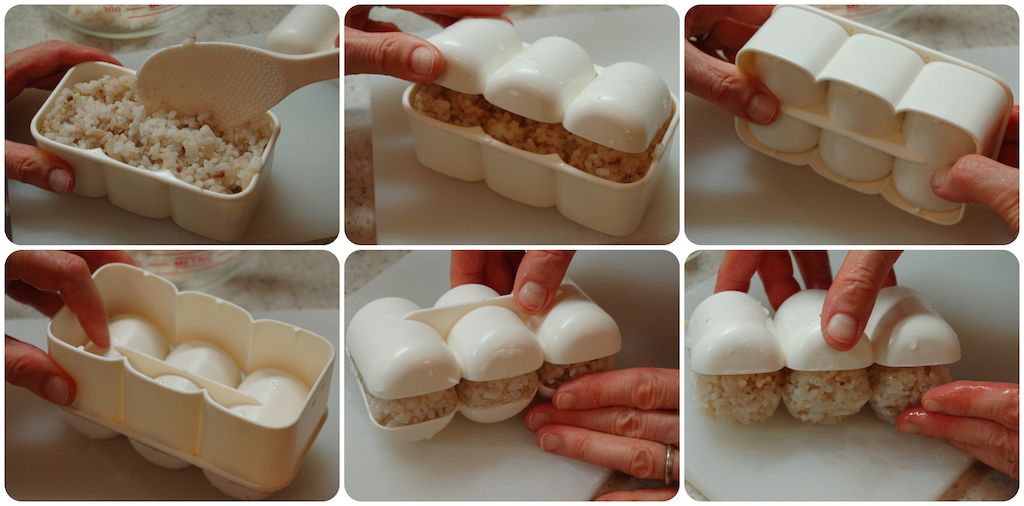 Making bale-shaped rice logs
俵型 TAWARA-GATA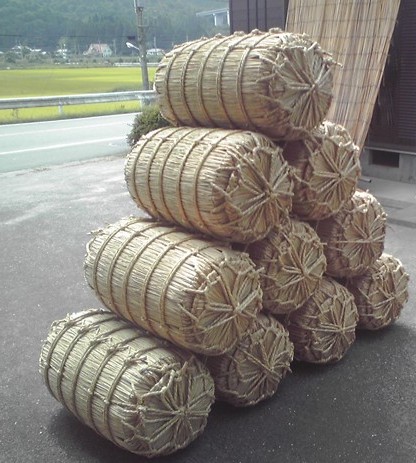 The Japanese often serve cooked rice at room temperature, packing it in obentō lunch boxes, or making it part of a buffet-like spread to feed a large crowd. At such times, the cooked rice is likely to be pressed, by hand or with small gadgets, to make it easier to portion out, pack up, transport, and hold when eating. 
One popular shape is TAWARA ("rice bale"), so named for its resemblance to a sheaf of harvested rice. Those brought up in primarily rice-eating cultures will be familiar with the tawara shape; others may find the description "rice log" easier to picture.
When a row of rice-bale or log-shaped rice bundles are included in an obentō the boxed meal is called maku no uchi or "between the curtains." The name refers to the meal that, in the old days, was taken to the theater and eaten between acts.
Using a maku no uchi kata (rice mold), the rice is coaxed into (five or seven) bite-sized cylinders, which can then be decoratively garnished; sesame seeds or bands of nori are the most frequently used.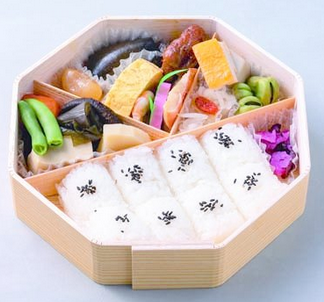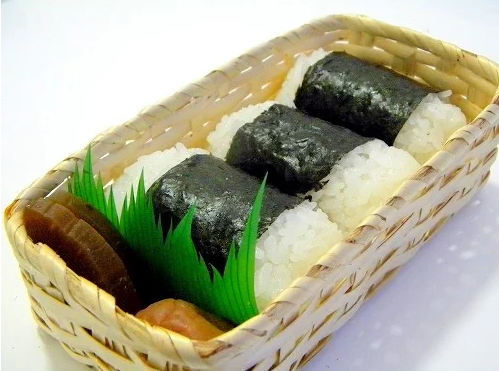 The proper way to use rice mold devices is described and photo-illustrated in detail in the reference material. DOWNLOAD  Shaping RICE LOGS 3 5 7