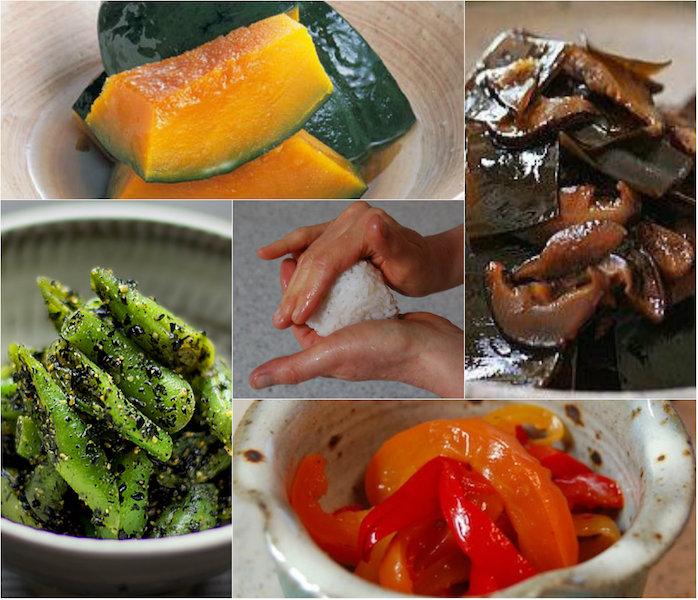 Five Colors
Washoku guidelines encourage us to prepare every meal
using 5 colors (RED, YELLOW, GREEN, BLACK & WHITE). This
insures nutritional balance and makes food more inviting, too.
This TSUDOI project asks you to create a meal that includes 5 colors. It could be as simple as a salad, sandwich or noodles… or as elaborate as a multi-course meal including a featured dish, several side dishes and dessert. Your food can be Japanese (of course) but feel free to make some other cuisine.
Please join the Facebook group to post one (or several) photos of what you made in your kitchen, with a brief description.