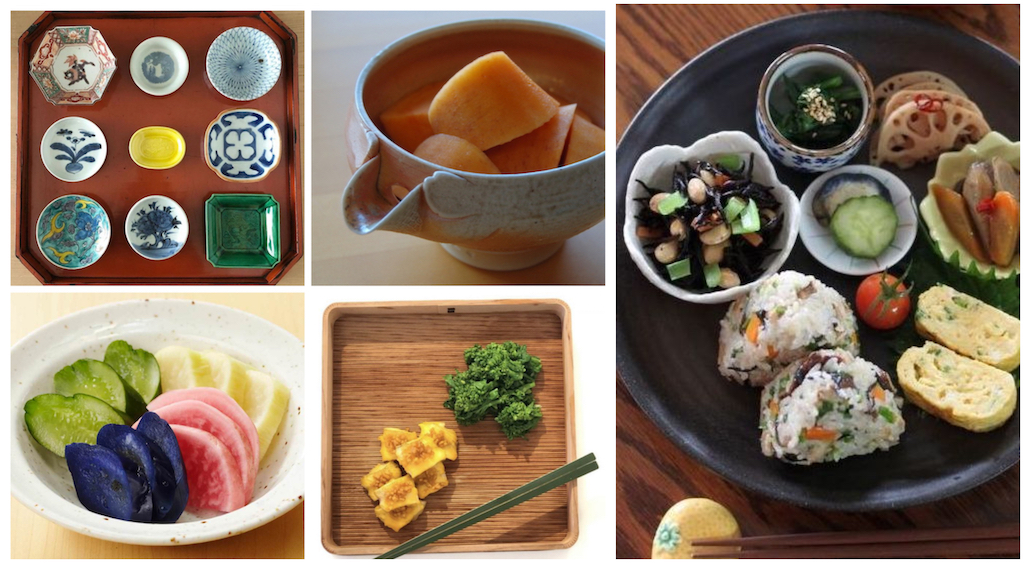 MORITSUKÉ: Creating a Japanese Sensibility at Table
Moritsuké refers to the way in which food is displayed or arranged. The word itself covers a wide range of activity from choosing the vessels – plates, dishes, platters, bowls, boxes or other containers – to design decisions regarding how space is divvyed up; it even includes assessing the best way to cut ingredients to maximize their flavor and appearance.
On the TSUDOI Project group on Facebook, you'll find a short video presentation about Moritsuké. In addition, several reference files about moritsuké have been uploaded to our Files Library.

Members of the Facebook group are invited to post one (or several) photos of YOUR project. Can't wait to see what you're making in your kitchen…