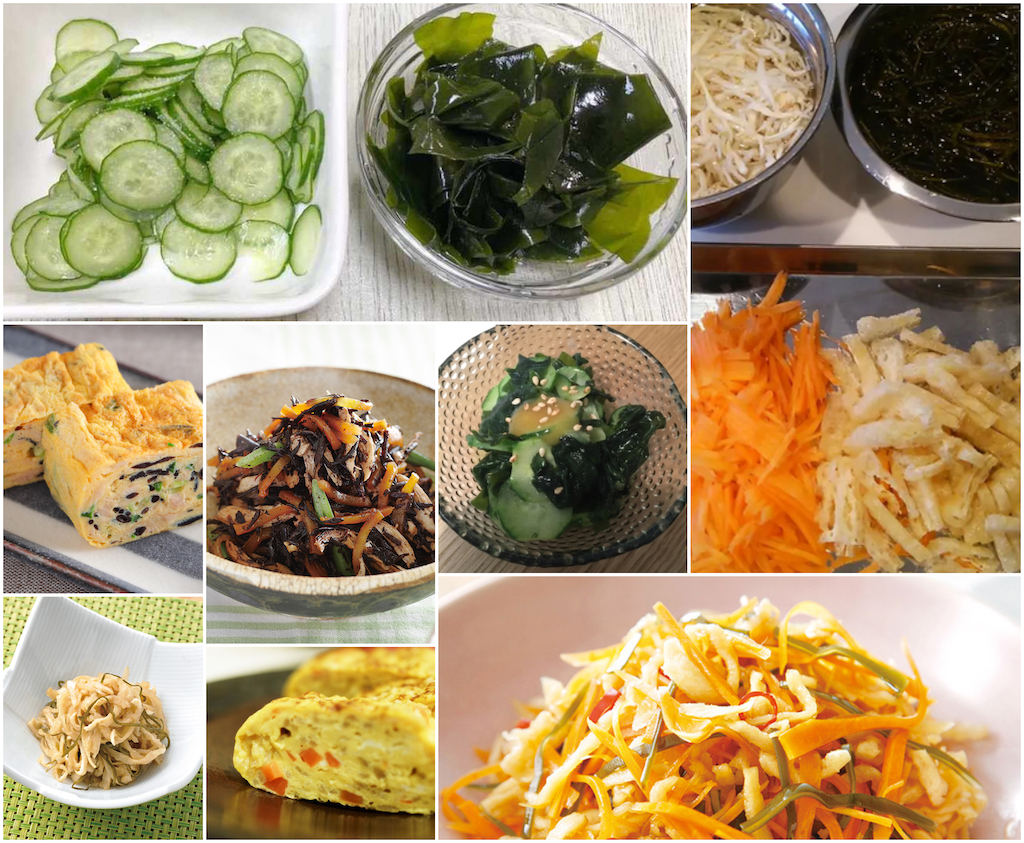 Make-Ahead Side Dishes
On the TSUDOI Project group on Facebook, you'll find a short video presentation about Make-Ahead Side Dishes. The side dishes in this project feature 3 popular kambutsu (乾物"dried things"): KIRI BOSHI DAIKON, HIJIKI, and WAKAMÉ. These are the foodstuffs that many Japanese home cooks depend on to make frugal, nutritious, side dishes for their families. In addition to the video sideshow, several recipe-reference files have been uploaded to our Files Library.

Members of the Facebook group are invited to post one (or several) photos of YOUR project.
Can't wait to see what you're making in your kitchen…