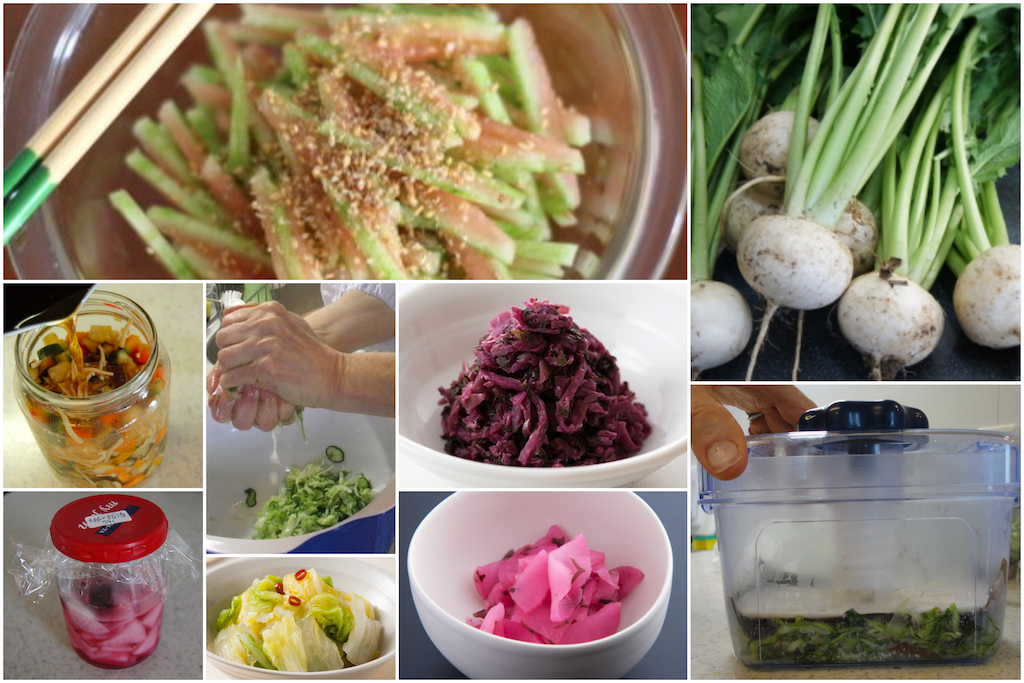 TSUKÉMONO, Part One
Join us on the TSUDOI Project group on Facebook,
This project is about TSUKÉMONO, focusing on Quick-Pickles (the Japanese call them SOKUSEKI-ZUKÉ) that can be assembled easily and are ready to enjoy in a short time
The introductory video for Unit 12 introduces the concept of "Agents of Change" — the ingredients (such as salt and vinegar) and techniques (such as massaging and adding weighted pressure) that are used to transform raw ingredients into lightly pickled foods.
The assignment is to try making several Quick-Pickles in your kitchen using your imagination – and whatever ingredients you have on hand in your pantry, refrigerator or garden.
All TSUDOI projects include a video slideshow and recipe-and-reference files to enable members to re-create the featured dishes in their own kitchens. Members of the Facebook group are invited to post one (or several) photos of their projects.
Looking forward to seeing what members are making in their kitchens…