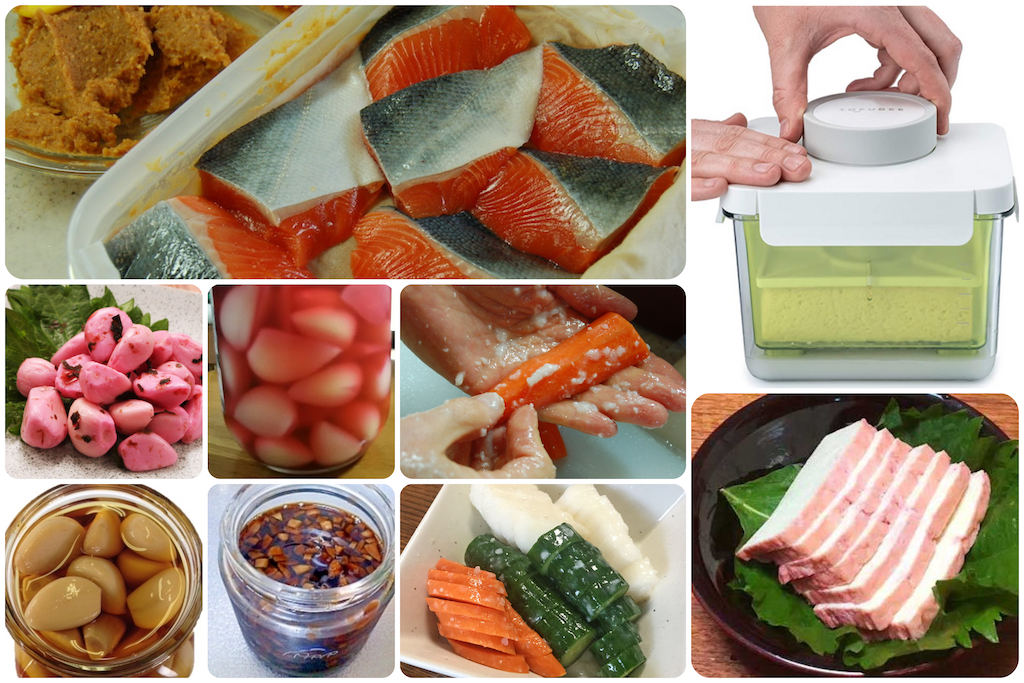 TSUKÉMONO, Part Two
Join us on the TSUDOI Project group on Facebook,
This project is about TSUKÉMONO, focusing on Short-Term Pickles (the Japanese call them ICHIYA-ZUKÉ, literally "Overnight PIckles").
Ichiya-zuké are put aside for at least 10-12 hours after being assembled. Most are ready to eat in about 20-24 hours and can be kept for several weeks to several months thereafter. Unlike the sokuseki quick-pickles featured in the previous Unit 12 that could be enjoyed within minutes or at most an hour or two of assembling, ichiya-zuké rely on fermentation in varying degrees, to provide flavor and texture changes, and to enable extended storage.
The AGENTS of CHANGE we'll be using in making our short-term fermented tsukémono are kōji, miso and soy sauce… and re-visiting rice vinegar and plum vinegar (umézu), too. The primary technique is submersion, in either a paste-like substance such as kōji or miso or a liquid such as soy sauce or seasoned vinegar. Several of our ichiya-zuké requires an abrasive salt rub as a prepping technique.
All TSUDOI projects include a video slideshow and recipe-and-reference files to enable members to re-create the featured dishes in their own kitchens. Members of the Facebook group are invited to post one (or several) photos of their projects.
Looking forward to seeing what members are making in their kitchens…