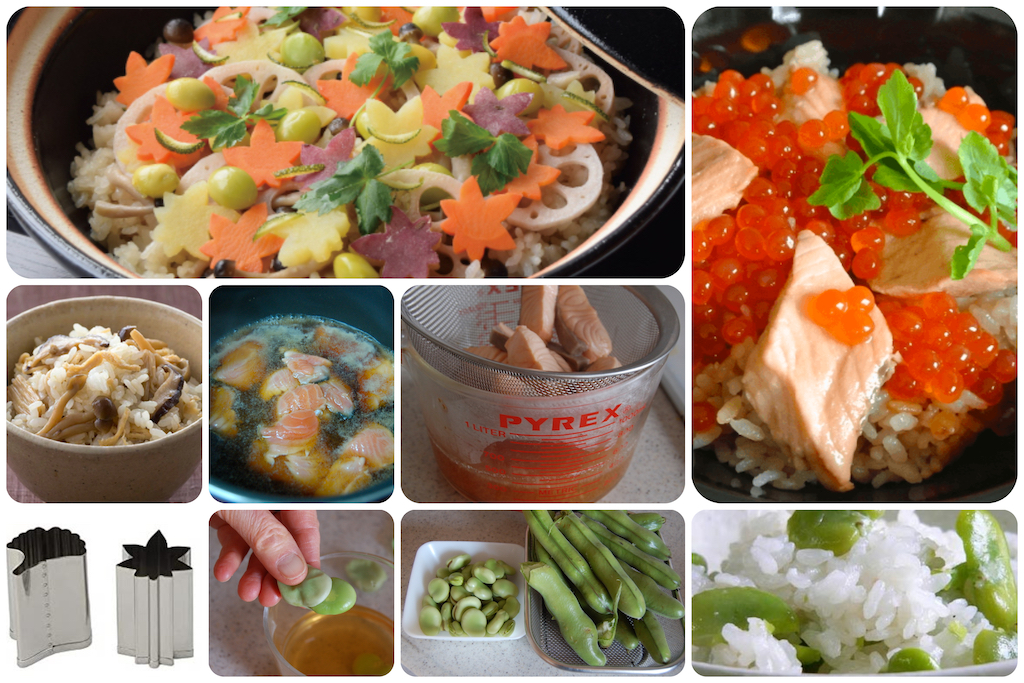 TAKIKOMI GOHAN
Join us on the TSUDOI Project group on Facebook,
This project is about TAKIKOMI GOHAN, rice cooked with a flavorful liquid. In Japanese-style menu planning, seasonal tidbits are often given center stage… and takikomi gohan dishes provide a vehicle for spotlighting the best foodstuffs available at any given time of year; what the Japanese refer to as SHUN, the peak of seasonal flavor.
Examples are provided in this project for
KINOKO GOHAN (mushrooms & rice)
HARAKO MESHI (salmon & rice)
SORA MAMÉ GOHAN (fava beans & rice)
All TSUDOI projects include a video slideshow and recipe-and-reference files to enable members to re-create the featured dishes in their own kitchens. Members of the Facebook group are invited to post one (or several) photos of their projects.
Looking forward to seeing what members are making in their kitchens…