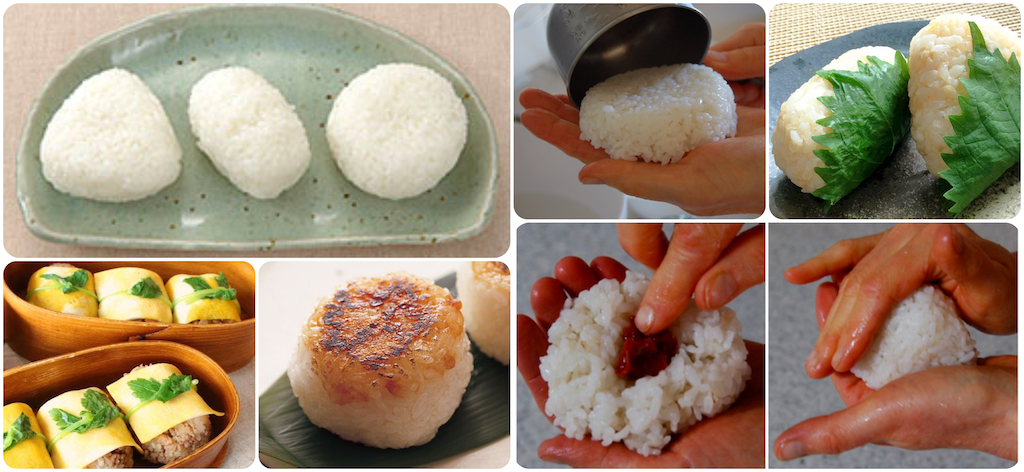 SHAPING (cooked) RICE
Join us on the TSUDOI Project group on Facebook,
This project is about SHAPING (cooked) RICE into bundles. 
Many rice dishes are worth preparing in large quantity, setting aside extra portions for future meals. One way to re-purpose left-over rice is to SHAPE IT into bundles. The three most common shapes are: triangles, logs (these are called tawara in Japanese because they resemble bales of harvested rice), and circles (either round balls, or slightly flattened discs).
This project's assignment is to make a CLASSIC stuffed ONIGIRI, an ONIGIRI from takikomi gohan (flavored rice), and a YAKI ONIGIRI (toasted).
All TSUDOI projects include a video slideshow and recipe-and-reference files to enable members to re-create the featured dishes in their own kitchens. Members of the Facebook group are invited to post one (or several) photos of their projects.
Looking forward to seeing what members are making in their kitchens…