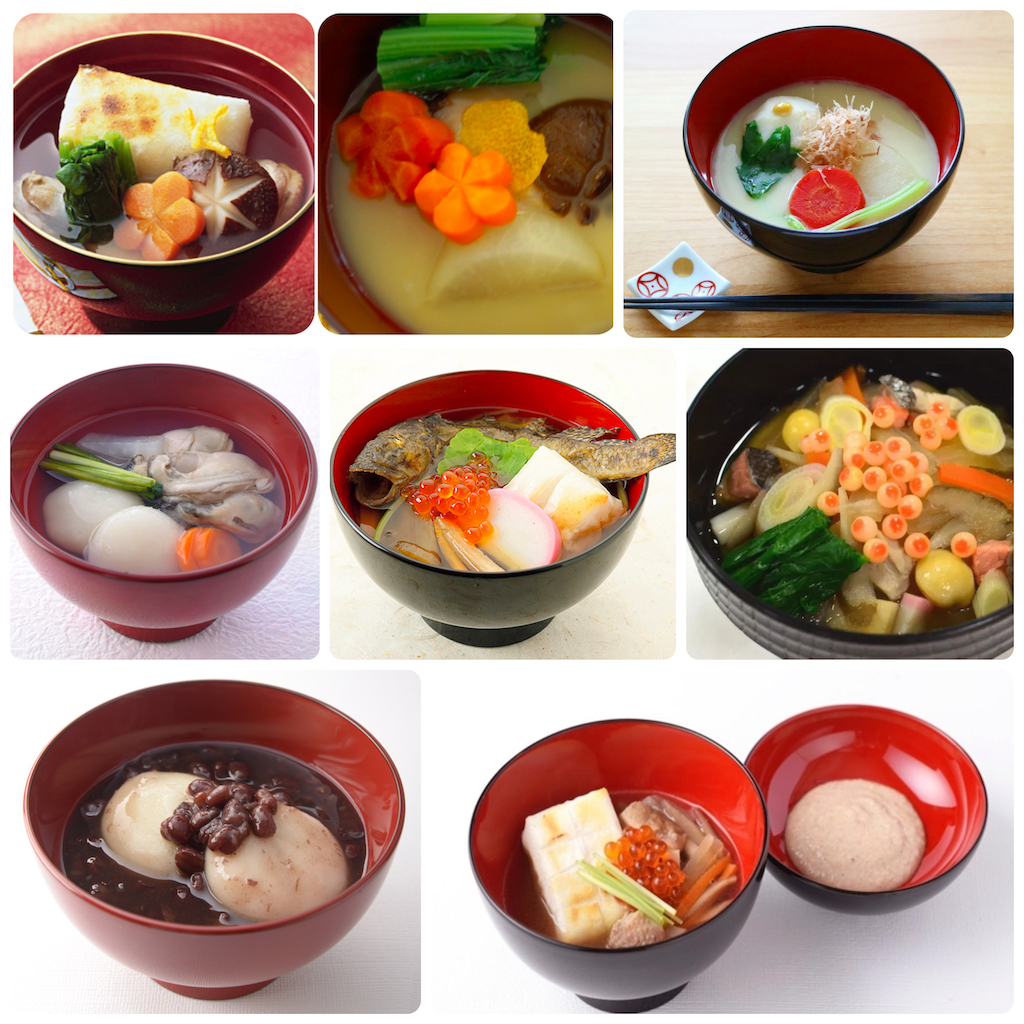 Create your own version of Ozōni
Join us on the TSUDOI Project group on Facebook,
This project is about MAKING YOUR OWN VERSION of Ozōni, a special (New Year) holiday food in Japan.
This unit introduces Tsudoi Project members to the customs and food associated with ushering in the New Year in Japan. The video explains in greater detail the many regional variations on the basic theme of Ozōni (お雑煮 "Honorable Miscellany Stew"), a soul-satisfying meal-in-a-bowl that is typically served for brunch on Gan Jitsu (New Year's Day)
This project's assignment is for each member to create his or her own personal version of Ozōni. Each Tsudoi member should choose ingredients that showcase the best of what their "hometown" has to offer. Looking forward to seeing what our global membership posts!

All TSUDOI projects include a video slideshow and recipe-and-reference files to enable members to re-create the featured dishes in their own kitchens. Members of the Facebook group are invited to post one (or several) photos of their projects.
Looking forward to seeing what members are making in their kitchens…