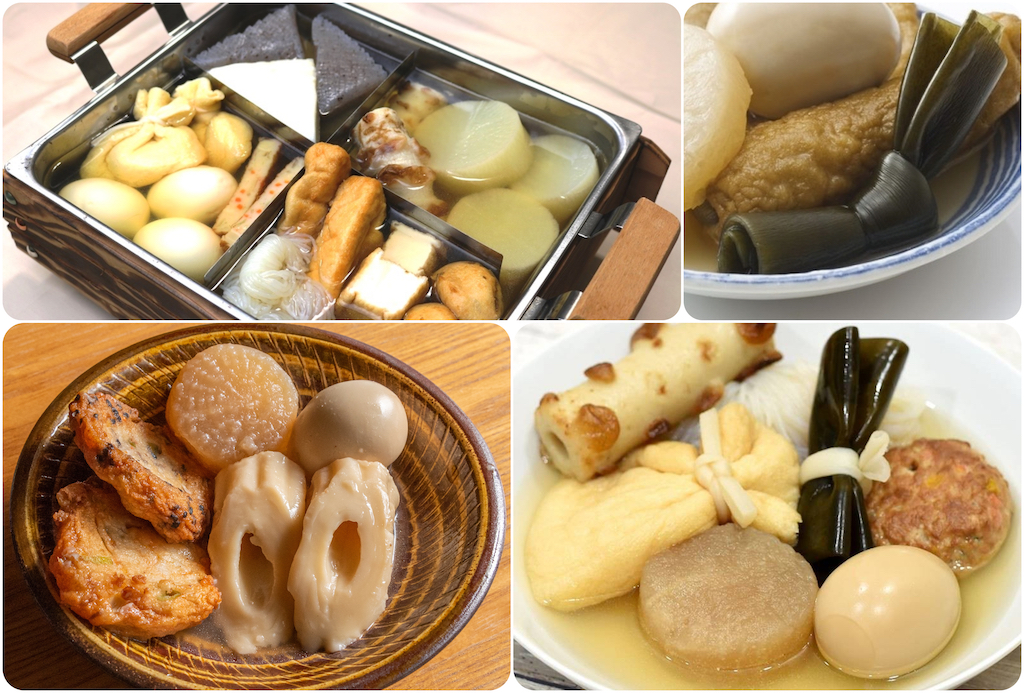 Create your own version of ODEN
This project is about MAKING YOUR OWN VERSION of ODEN, a belly-warming stew that most often features sausage-like items made from surimi fish and seafood paste. But there are LOTS of wonderful vegan and vegetarian options, too.
Beginning with this project, the TSUDOI Group assignments will be linked thematically to my KITCHEN CULTURE blog. All reference materials for the assignments will be stored on this TASTE of CULTURE website (previous assignments and reference documents were available only to members of the Face Book Group within the FB Files Library). This project has two posts: ODEN Part ONE (plant-based options) and ODEN Part TWO (focused on seafood). 
For those who wish to post photos of their kitchen projects, comment and/or ask questions about this and other projects, you will need to be a member of TSUDOI Group. If you are not already a member, please apply here.

Looking forward to seeing what Tsudoi members make in their kitchens…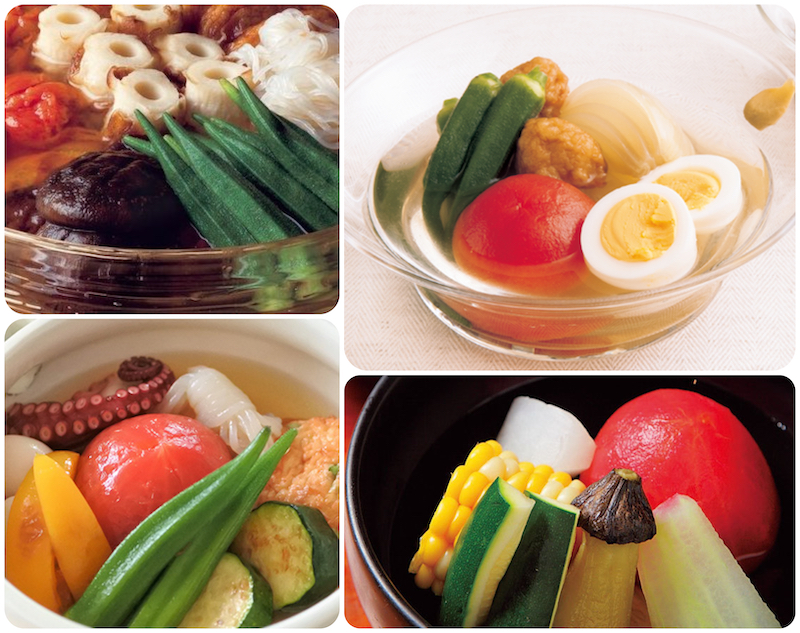 Oden for Summertime
Although Oden is traditionally enjoyed during the cold winter months in Japan, there are summertime versions, too. For those living in the Southern Hemisphere, I encourage you to make HIYASHI (chilled) ODEN.
Summer vegetables such as tomatoes (blanch briefly to peel), corn (briefly boiled or steamed then set to soak in seasoned broth), eggplant (roasted and peeled), eggs (boiled and peeled then set to soak in seasoned broth)and okra (prepared ohitashi-style) are perfect. Really refreshing!