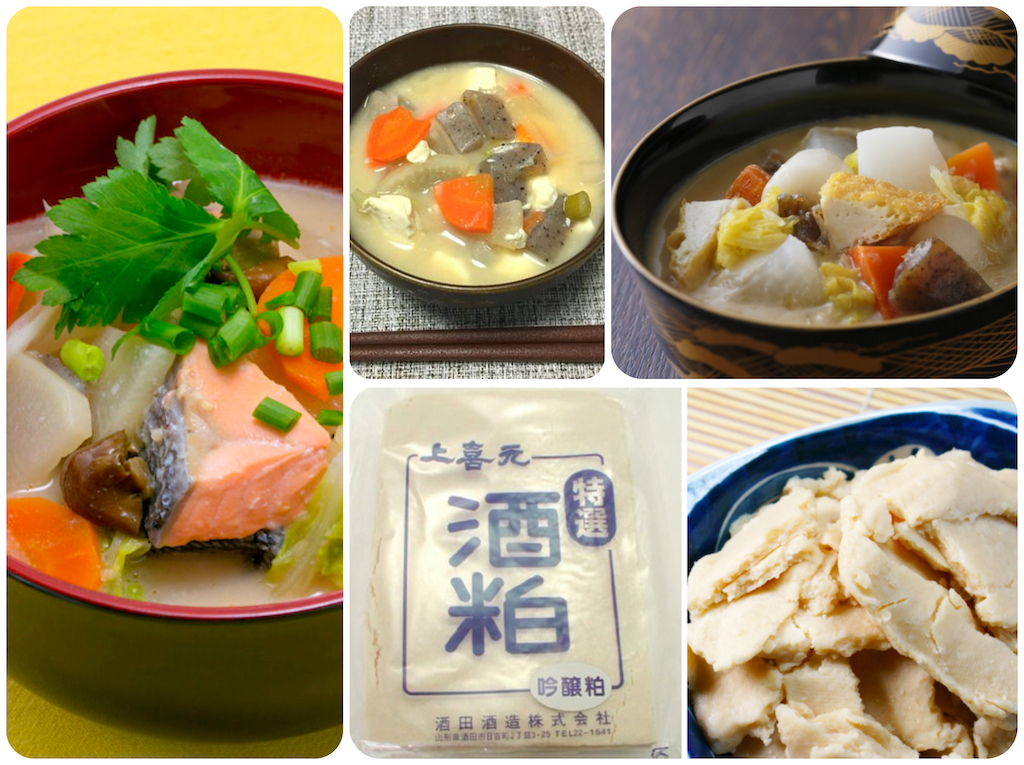 Create your own version of KASU-JIRU
This project is about MAKING YOUR OWN VERSION of KASU-JIRU, a hearty chowder that is standard wintertime fare in many parts of Japan. The classic version includes chunks of salmon, though pork and chicken are also common ingredients. And there are LOTS of wonderful vegan and vegetarian options, too, that include root vegetables and tōfu.
Seasoned with saké kasu, the fermented lees that are a by-product of brewing saké, this chunky soup frequently becomes the main course at family suppers. Every household has its own version of kasu-jiru chowder. Use this BASIC RECIPE as a point of departure in creating your own house soup.
TSUDOI kitchen project assignments are linked thematically to my KITCHEN CULTURE blog. Reference materials for  assignments are stored on this TASTE of CULTURE website (previous assignments and reference documents were available only to members of the Face Book Group within the FB Files Library).
For those who wish to post photos of their kitchen projects, comment and/or ask questions about this and other projects, you will need to be a member of TSUDOI Group. If you are not already a member, please apply here.

Looking forward to seeing what Tsudoi members make in their kitchens…
Make a Meal
Add rice and pickles to your kasu-jiru chowder to make a mini-meal.
An easy to assemble, fast-acting, salt-massaged pickle such as Quick-Fix Hakusai Cabbage is a good choice.