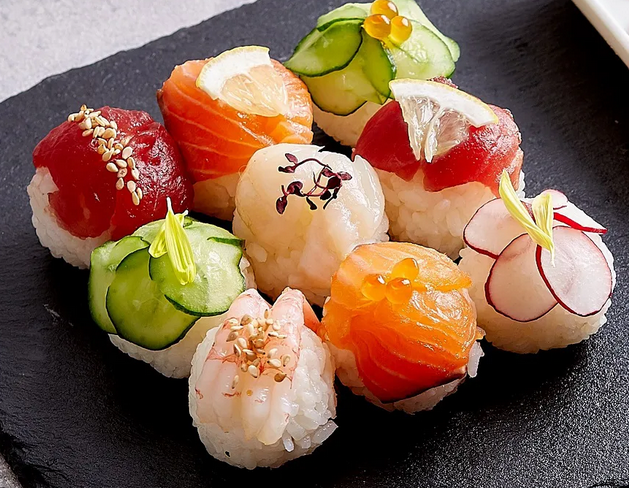 TRY YOUR HAND at MAKING TEMARI-ZUSHI
This project is about TRYING YOUR HAND at MAKING Temari-Zushi, bite-sized Pom Pom Sushi balls with various toppings.
If you can source sashimi grade fish – red tuna, orangey salmon, white snapper, fluke or squid – try using those.
Paper thin slices of radish and/or cucumber also make good toppings.
Chives, dill, shiso, citrus peel (yuzu, lemon, lime or orange), radish sprouts, edible flowers and/or toasted sesame seeds or chopped nuts make interesting garnishes.
Other suggestions for toppings include red ikura (salmon roe), black caviar, yellow omelet strips and/or soy-simmered shiitaké mushrooms.
TSUDOI kitchen project assignments are linked thematically to my KITCHEN CULTURE blog. Reference materials for  assignments are stored on this TASTE of CULTURE website (previous assignments and reference documents were available only to members of the Face Book Group within the FB Files Library).
For those who wish to post photos of their kitchen projects, comment and/or ask questions about this and other projects, you will need to be a member of TSUDOI Group. Membership is opt-in and free-of-charge. If you are not already a member, please apply here.

Looking forward to seeing what Tsudoi members make in their kitchens…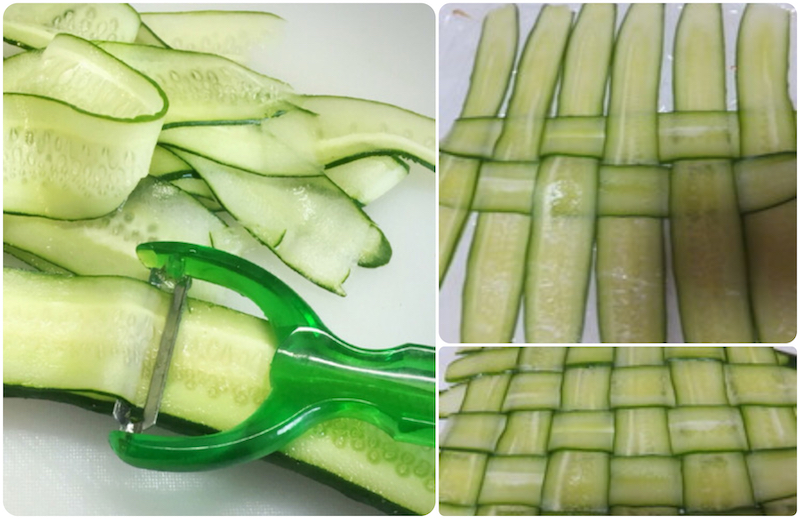 Thinly slice vegetables
Use a sharp knife or a peeler or mandolin to thinly slice cucumbers or radishes.
Make a brine to wilt the vegetable slices: In a small saucepan, add 1 tablespoon salt to 2 cups water. Stir over low heat until the salt dissolves. Remove from the stove and let the brine cool. Place the sliced vegetables in the brine for 20-30 minutes. Drain, rinse and pat the vegetables dry with paper towels.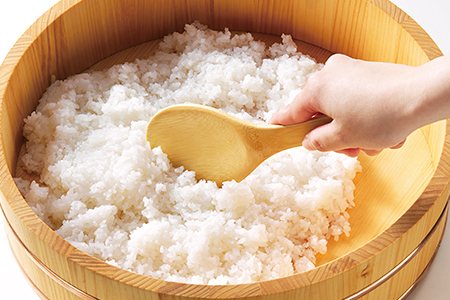 Make SU MESHI
Here is a BASIC RECIPE for making su meshi. Use it as a point of departure in creating your own bite-sized Pom Pom sushi.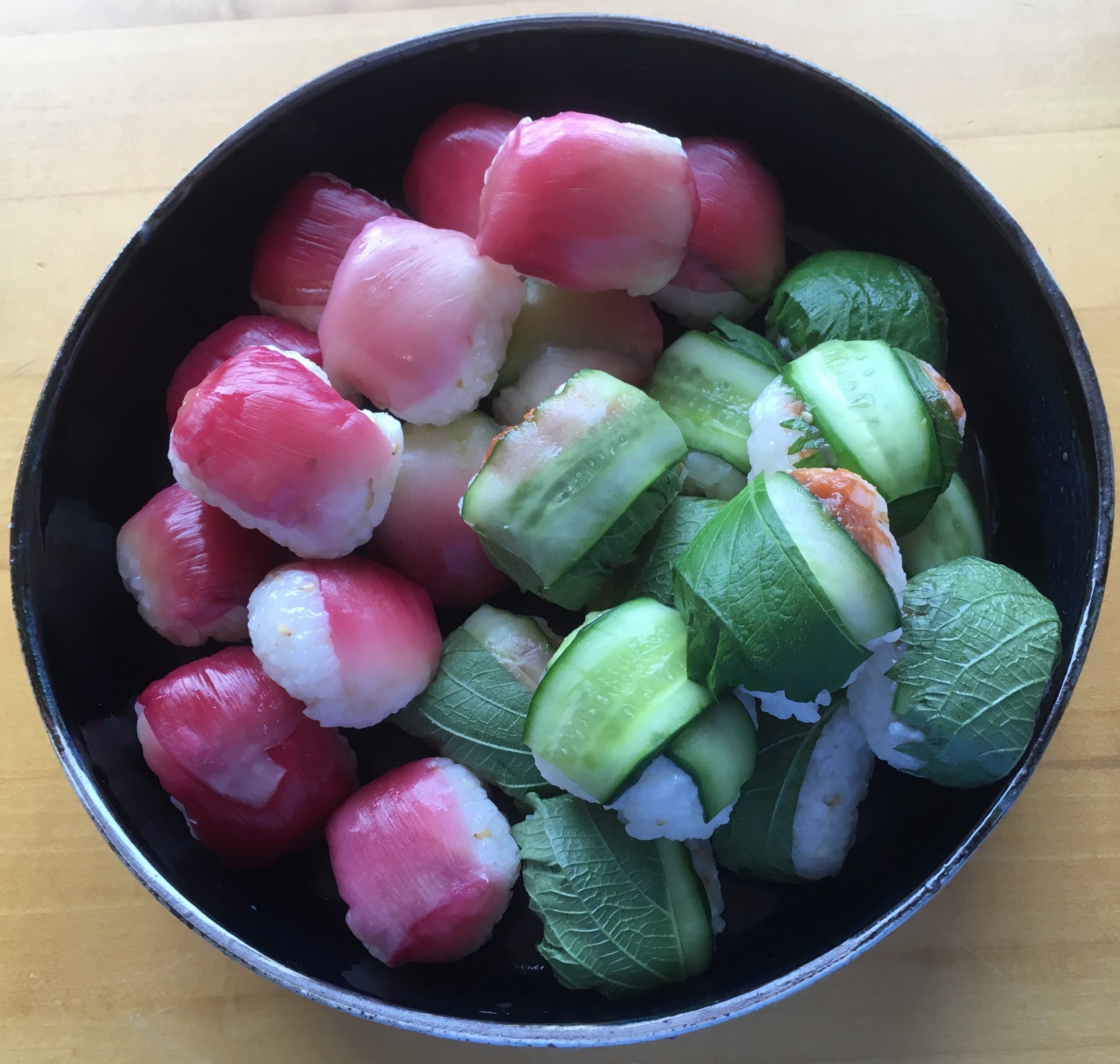 VEGAN Temari-Zushi
Pictured here is an adaptation of the original recipe that appeared in KANSHA (page 43-44).
This photo is by Kathleen Gavigan, who created her own version of the dish after participating in the September 2019 Intensive Workshop at A Taste of Culture.