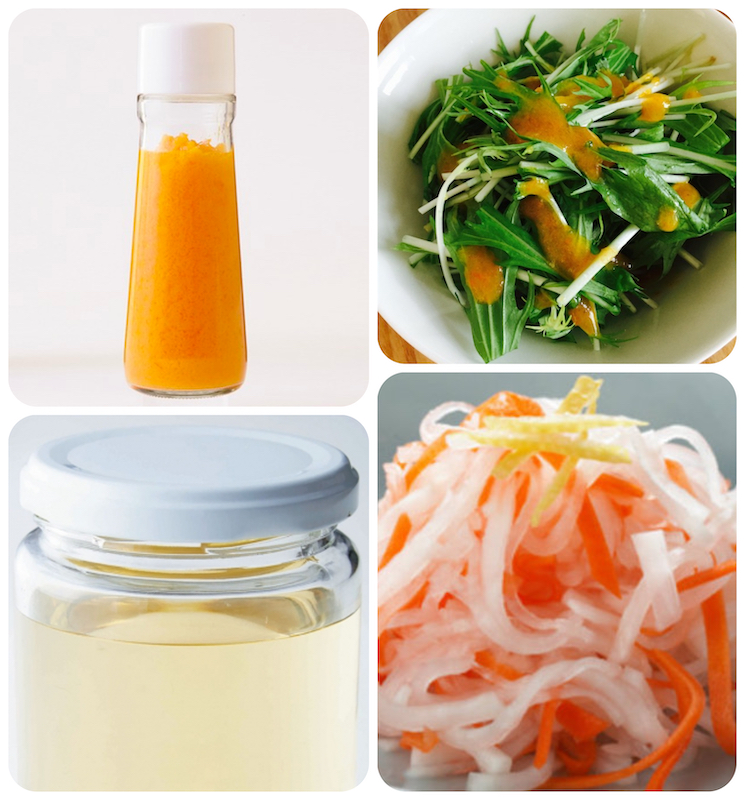 Colorful Carrots
This project is about PREPARING DISHES with COLORFUL CARROTS.
The pigments that make colorful carrots so beautiful are also the key to their nutritional power. Our TSUDOI Project is to make several carrot dishes — preferably using a rainbow of colors. Deeply pigmented carrots are usually brightest when finished in a vinegar-based sauce. Use Celebration Salad or a grated carrot salad dressing as a point of departure in creating some variation on the theme.
TSUDOI kitchen project assignments are linked thematically to my KITCHEN CULTURE blog. Reference materials for assignments are stored on this TASTE of CULTURE website (previous assignments and reference documents were available only to members of the Face Book Group within the FB Files Library).
For those who wish to post photos of their own kitchen projects, comment and/or ask questions about this and other projects, you will need to be a member of TSUDOI Group. Membership is opt-in and free-of-charge. If you are not already a member, please apply here.
Looking forward to seeing what Tsudoi members make in their kitchens…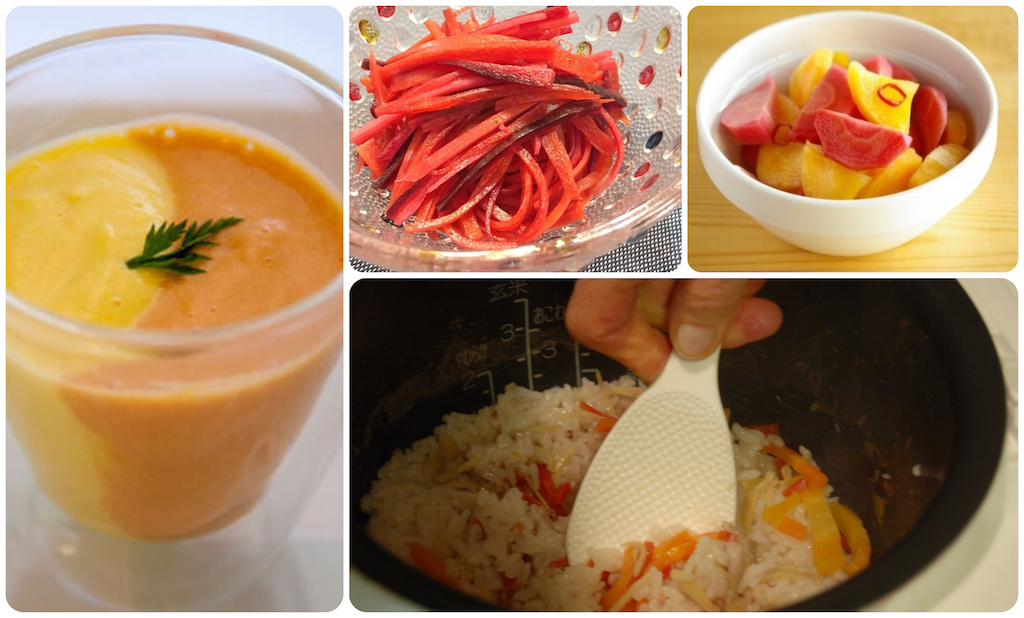 Colorful CARROT Dishes
So many possibilities for using carrots — preferably several different colors of carrots. Soups, such as thick pureed 2-tone carrot soup are tasty AND a good way to use up bits and pieces of carrots, often the trim after using decorative cutters to make carrot maple leaves or sakura petals. Simmer yellow and red carrots, each in a separate saucepan of dashi stock to barely cover (either Smoky Sea Stock or Kelp Alone Stock ) for about 6 or 7 minutes (you want the carrots to be soft). Simply season with just a pinch of salt. Put the carrots — each color separate — in a blender and puree. If you blend the yellow carrots first you won't need to rinse out your blender bowl in between batches. Heat thru before serving, or serve chilled.
When ready to serve, pour purees into a bowl (or glass for chilled soup): Stand a foil-covered piece of cardboard in the center (this helps keep the colors separate). S-l-o-w-l-y pour in the yellow puree, then the deeper red-orange puree on the other side of the divider. When both colors have been poured in, c-a-r-e-f-u-l-l-y remove (lift straight up) the divider. Garnish with a sprig of carrot greens.
Or, you could make a rice dish with your carrots… use the Carrot-Ginger Rice as a point of reference, create a variation on the carrot takikomi gohan theme.