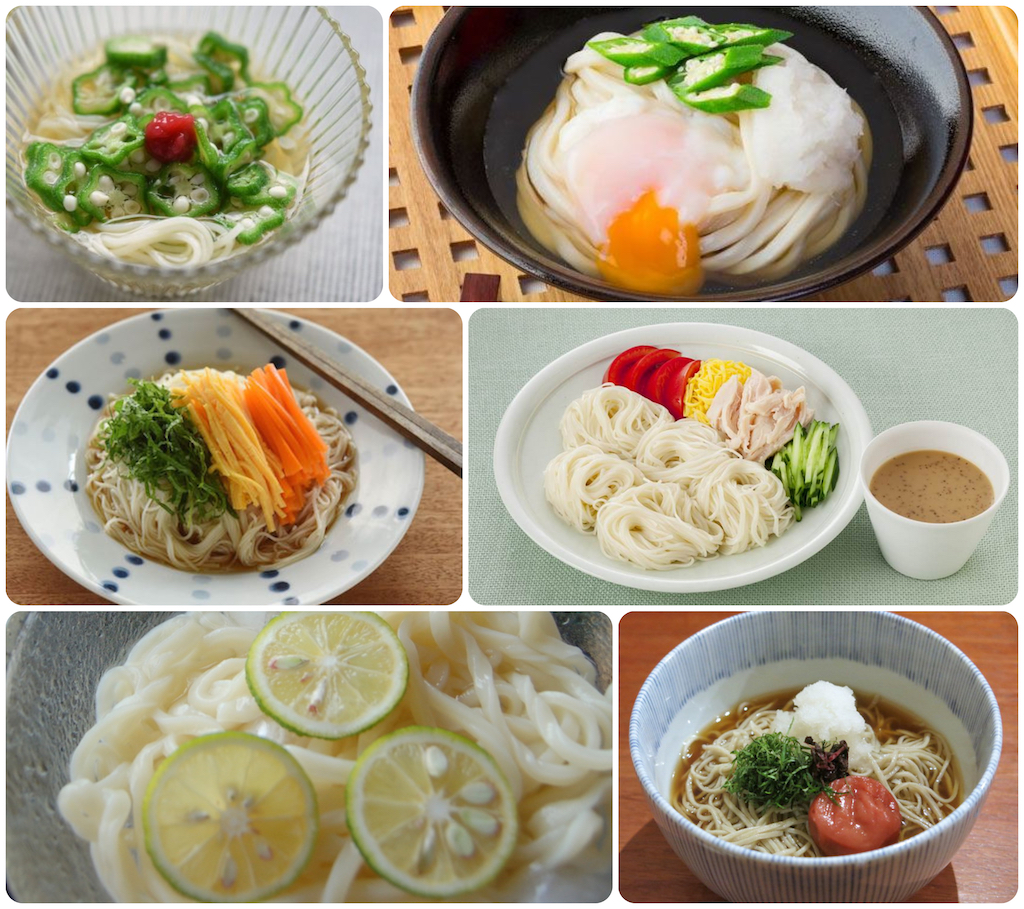 Make a COLD NOODLE SALAD in your kitchen
FIRST… choose your NOODLE: thread-thin sōmen … or thick, slithery-chewy udon … rustic wholegrain soba … or curly-springy chūka soba.
NEXT… decide if you want to serve your noodles DIPPING-STYLE (tsuké-jiru) or  POUR-OVER STYLE (kaké-jiru) and choose your DIP SAUCE or DRESSING accordingly. If making a classic dipping sauce for sōmen, soba or udon start with umami essence (a vegan version is available, too) and adjust intensity of flavor with stock (either Standard Sea Stock or Kelp-Alone Stock). A sesame-enriched sauce is served with chūka soba; it can be clear or creamy-and-thick.
CHOOSE some CONDIMENTS: as a general rule, grated GINGER accompanies sōmen and udon, WASABI is served with soba, and various kinds of NEGI (scallions and leeks) are served with all types of noodles. In addition, uméboshi plums and shredded shiso leaves pair well with sōmen, udon and soba. Thin slices of lemon, lime are also refreshing.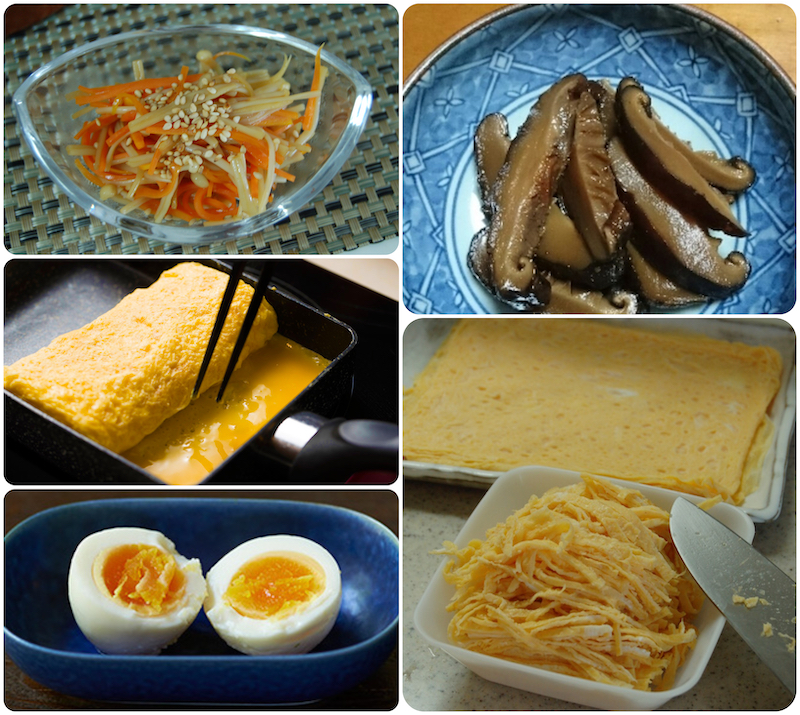 Toppings for Cold Noodles
Show Us Your Kitchen Project
QUESTIONS? COMMENTS?
Ready to SHARE YOUR KITCHEN PROJECT with others?
KITCHEN CULTURE Cooking Club members, head over to our Facebook Group. Not yet a member? Please join – membership is opt-in and free of charge.
Looking forward to seeing what you're making in your kitchen…