Newsletter
Kitchen Culture delivered to your inbox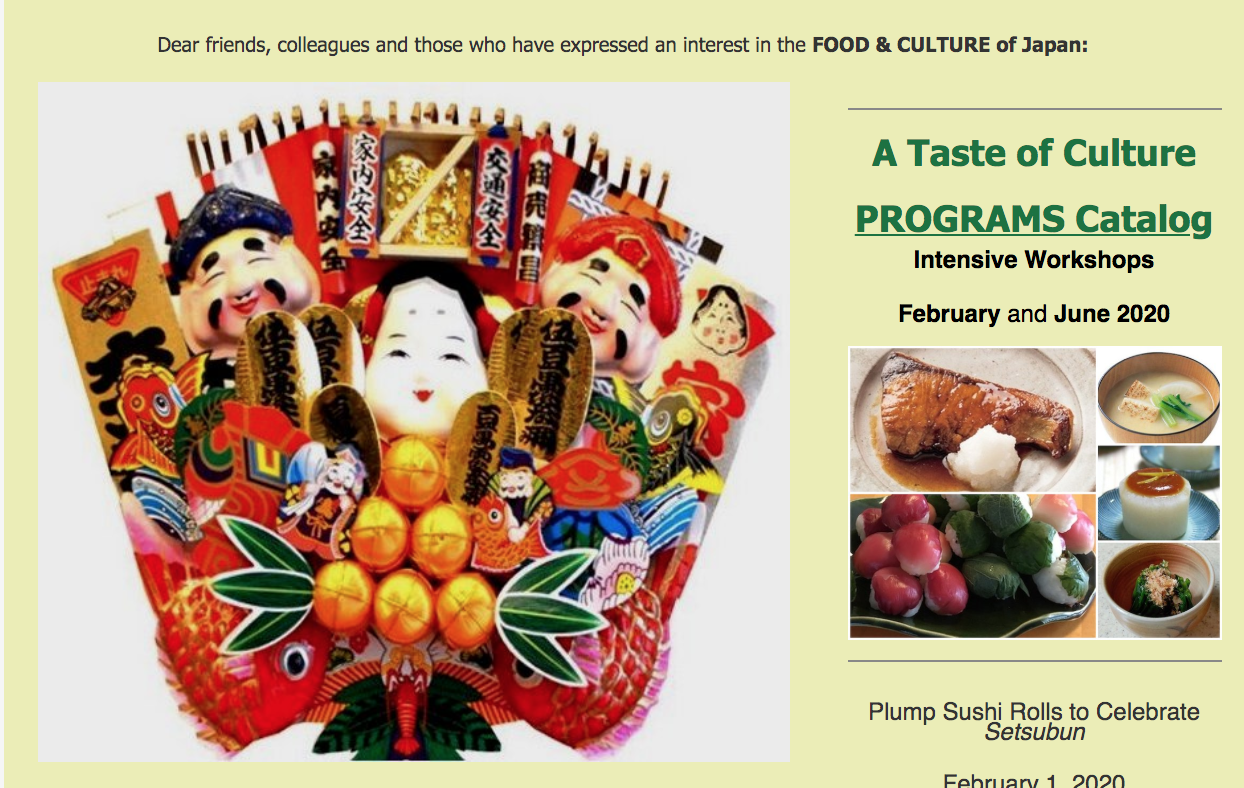 New Year, New Start, New Website
Learn about the Japanese new year traditions, seven lucky gods and the launch of this new website design.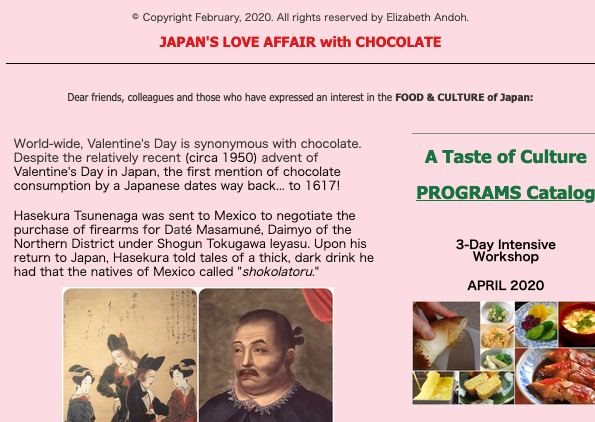 Japan's Love Affair with Chocolate

Read about the history of chocolate consumption in Japan.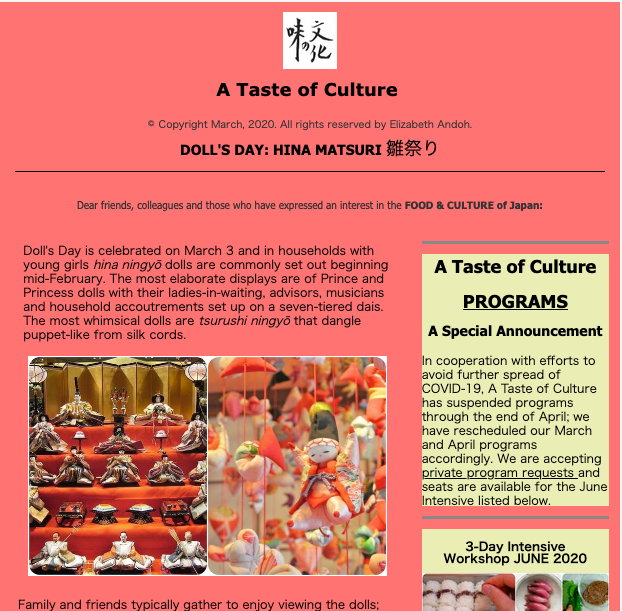 Doll's Day (Hina Matsuri)
Learn about the traditions of  displaying dolls on March 3, Hina Matsuri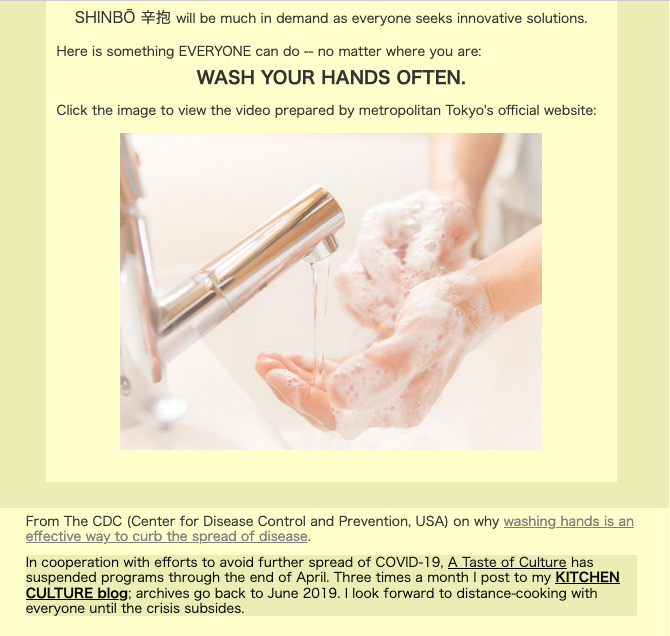 Special Edition March 2020
GOING VIRAL
In response to the current health crisis, announce temporary suspension of programs. Please, WASH YOUR HANDS OFTEN.