Books
by Elizabeth Andoh, award-winning author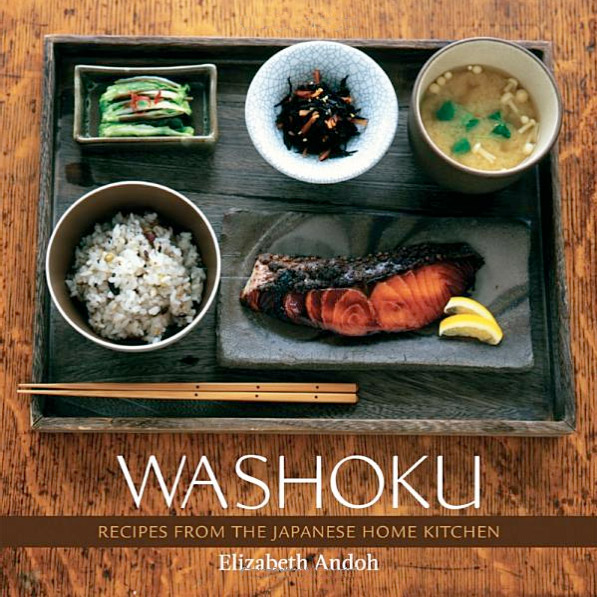 Washoku: Recipes from the Japanese Home Kitchen
Washoku is an integrated approach to achieving nutritional balance and aesthetic harmony at table; both a culinary philosophy and a set of practical guidelines for preparing food. This full-color cookbook features more than 140 recipes for the classics of the Japanese home kitchen and includes a guide to the Japanese pantry – an array of herbs and spices, shelf-stable dried land and sea vegetables, numerous varieties of miso, tōfu, noodles and other essential ingredients – all illustrated in full-color photographs.
WASHOKU won the 2005 Jane Grigson Award for academic excellence. One of Andoh's previous cookbooks, An Ocean of Flavor, won the IACP cookbook award in 1988.
Hardcover: 328 pages
Publisher: Ten Speed Press (October 1, 2005)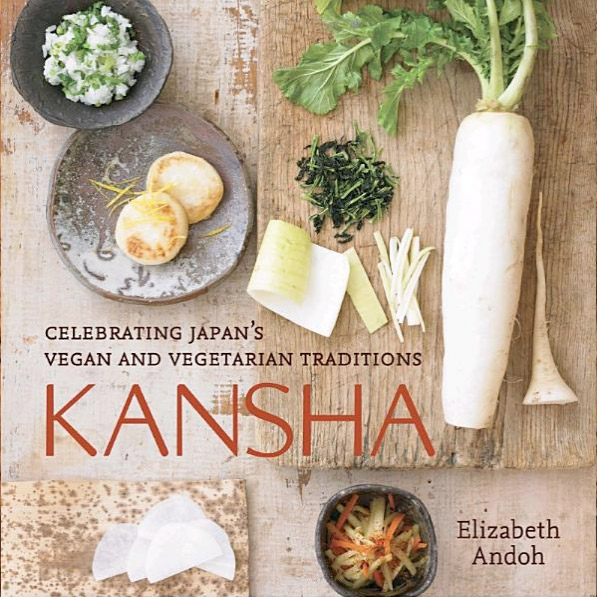 Kansha: Celebrating Japan's Vegan and Vegetarian Traditions
A celebration of Japan's vegan and vegetarian traditions with 100 vegan recipes.
Kansha is an expression of gratitude for nature's gifts and the efforts and ingenuity of those who transform nature's bounty into marvelous food. The spirit of kansha, deeply rooted in Buddhist philosophy and practice, encourages all cooks to prepare nutritionally sound and aesthetically satisfying meals that avoid waste, conserve energy, and preserve our natural resources.
Hardcover: 304 pages
Publisher: Ten Speed Press; 1st Edition (October 19, 2010)
Autographed Bookplates (peel-and-stick labels, colored to blend with the end papers of WASHOKU or KANSHA) are available. Send your request to: info@tasteofculture.com  Please indicate which book the plate is for, and include your full name and complete postal address as it should appear on the envelope used to mail you the bookplate. Include the country and any postal codes.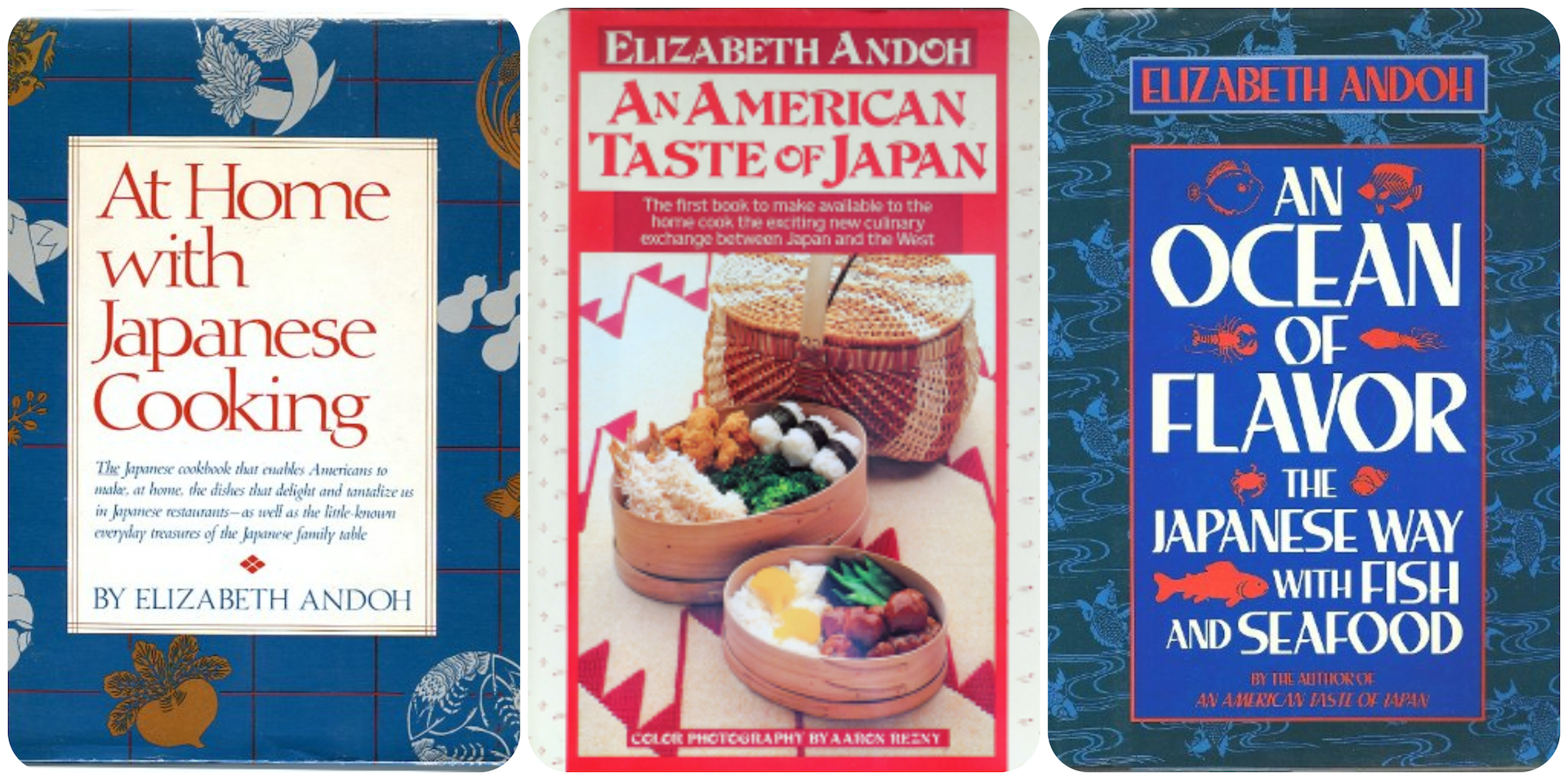 More Books By Elizabeth Andoh
Read Elizabeth's earlier (out-of-print) cookbooks by subscription at CKBK
An Ocean of Flavor, The Japanese Way with Fish and Seafood (1988)
An American Taste of Japan (1985)
At Home with Japanese Cooking (1980)
Kibo: Brimming with Hope (2012) was originally published as a digital book only. It is no longer available.
Elizabeth Andoh has been releasing books on Japanese cuisine since the '80s, but her finest work is
Washoku, a 2005 tome on Japanese home cooking. I love the book. My Japanese grandmother lived in our apartment building on the floor below us while I was growing up, and was a good Japanese home cook. Flipping through the pages of Washoku always brings me back to her living room, where she'd eat while watching Japanese soap operas, the smell of soy sauce, smoky dashi, and vinegar in the air.
If all you know of Japanese cuisine is sushi, ramen, and teriyaki, there's no better way to discover the kinds of things Japanese people really eat at home than this book.
We cook from the heart (kokoro) and express our feelings with our dishes. In this book, Elizabeth Andoh conveys the way of the Japanese kokoro through cooking to people around the world.
Andoh is at once lyrical and meticulous, taking the reader effortlessly from the profundities of Japanese philosophy to practical and novel culinary techiques…
Elizabeth Andoh's groundbreaking cookbook introduces Western audiences to the age-old concept of washoku, the art of creating nutritional and aesthetic harmony at the table, one that transforms our thinking about Japanese cuisine and culture. Composed with deep scholarship and loving craftsmanship, Washoku is filled with authentic recipes and personal stories that place the Japanese cooking and dining experience in a much needed cultural perspective only an insider could share.
"It's great to open up a cookbook and absorb all the years and effort that an author puts into the publication. If you're into Japanese, vegan, or vegetarian cooking, Elizabeth Andoh's Kansha  should be in your collection. She writes with humor and utmost care because she wants you to understand and appreciate Japanese food traditions. The recipe collection is full of insights that she accumulated during her decades in Japan. Kansha captures the culinary distinctions and artful aspects of Japanese cuisine. The food tastes good too!"