Videos
with Elizabeth Andoh, award-winning author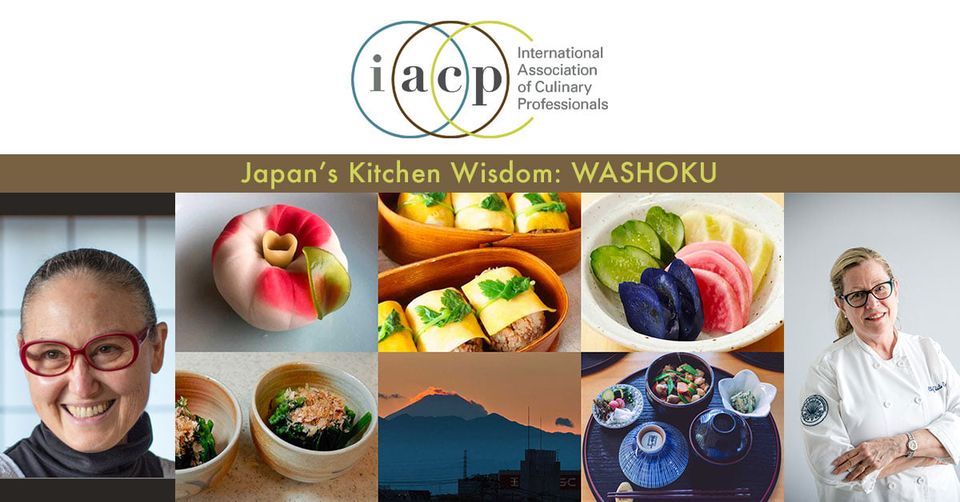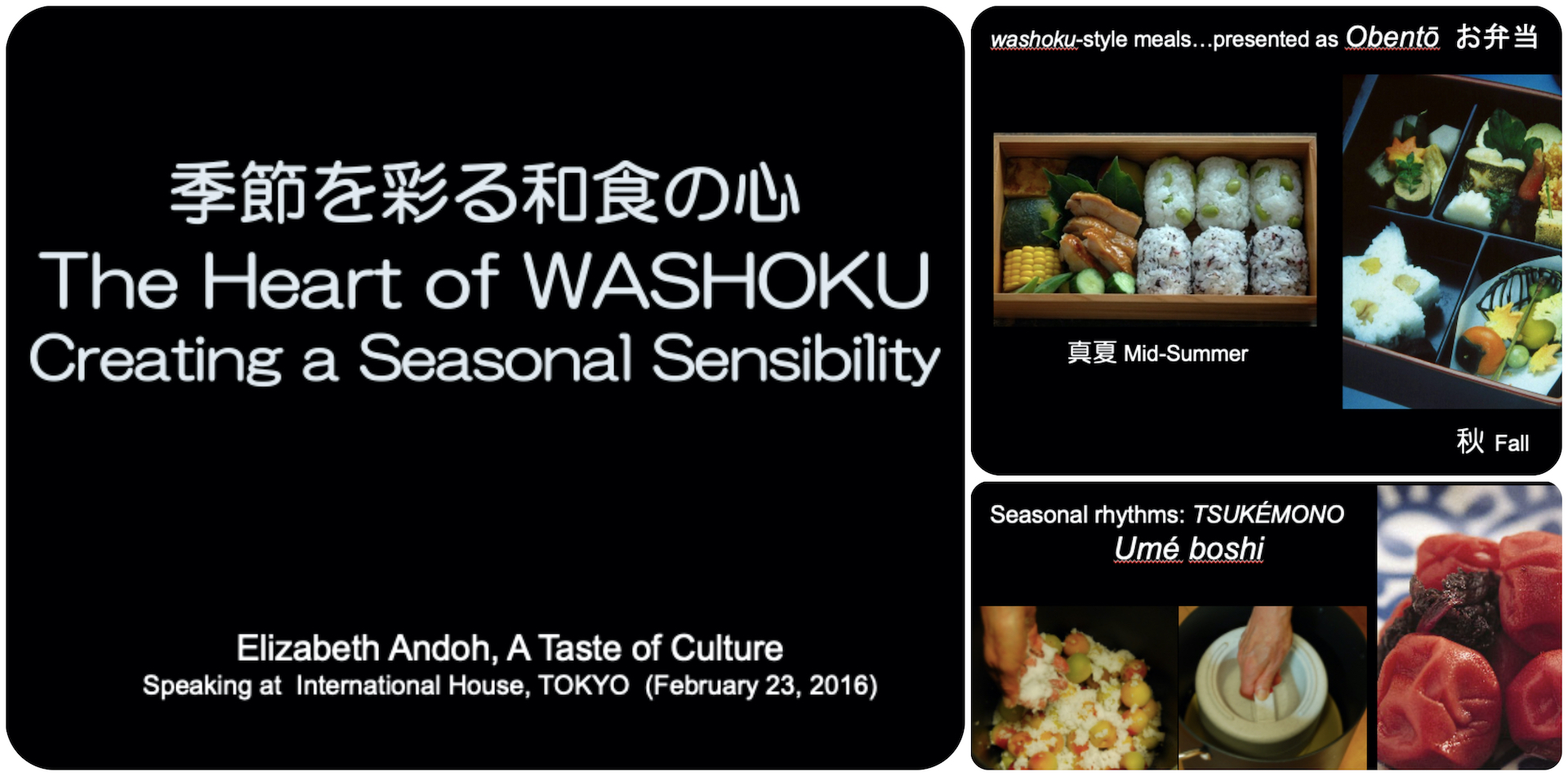 The Heart of Washoku, Creating A Seasonal Sensibility
Part of the Delve into Japan series co-sponsored by I-House and KISAKO Intercultural Institute, this program was delivered, on February 23, 2016. A recording of that evening can viewed on the I-House Japan You-Tube channel.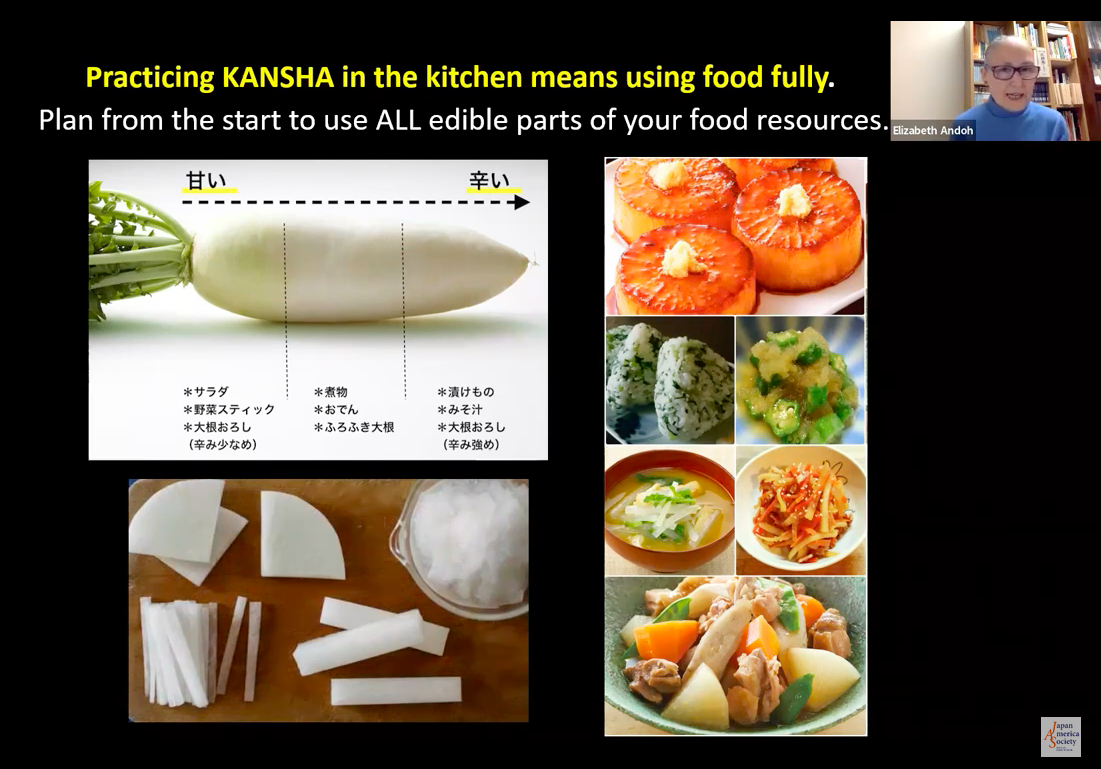 Webinar
Japan America Society Dallas/Fort Worth hosted KANSHA in the KITCHEN in April 2022. A recording has been posted to the JASDFW YouTube channel
Basic Washoku Guidelines
Culinary Institute of America (Greystone campus, 2011) taped this interview with Elizabeth Andoh on basic washoku guidelines. Andoh was a speaker at CIA's Worlds of Flavor Conference that year.
Essential Ingredients of the Japanese Kitchen
MILK STREET TV
The Japanese Quick Cook (Season 2, Episode 14)