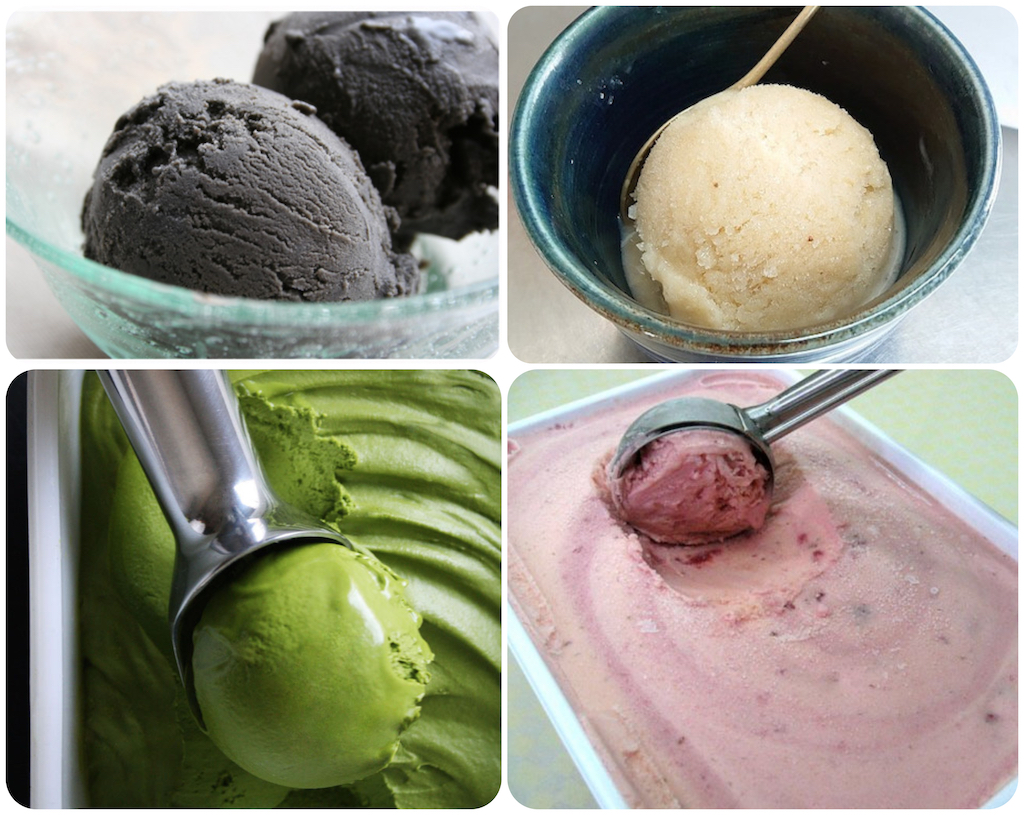 Make FROZEN (amazake) ICES in your kitchen
Using the basic description and recipe (for Banana-Ginger Ice) in the Kitchen Culture blog post, try making different flavors: Kuro Goma (Black Sesame), Matcha (Green Tea), and Ichigo (Strawberry) are especially tasty.

KANSHA (pg 230) has a recipe for Brown Sugar Ice (Kuro Mitsu Aisu) and WASHOKU has a recipe for Black Sesame (pg 298) and Ruby Grapefruit, Strawberry, Apple and Honeydew Melon flavors, too (pg 297).
Show Us Your Kitchen Project
QUESTIONS? COMMENTS?
Ready to SHARE YOUR KITCHEN PROJECT with others?
KITCHEN CULTURE Cooking Club members, head over to our Facebook Group. Not yet a member? Please join – membership is opt-in and free of charge.
Looking forward to seeing what you're making in your kitchen…