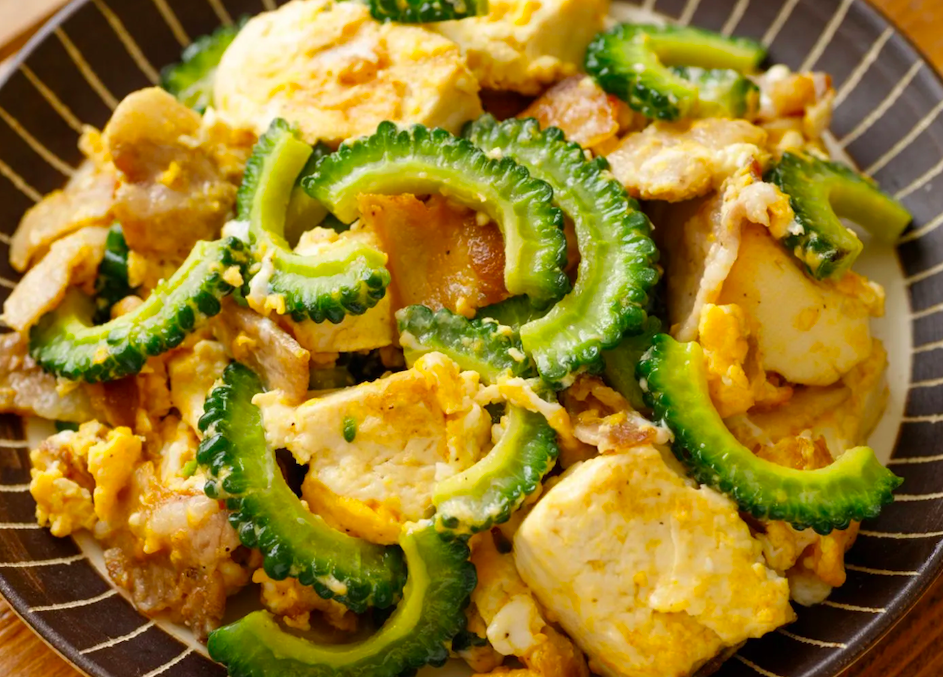 チャンプルー
PROJECT Champuru
This Kitchen Culture Cooking Club PROJECT is about making champuru (a stir-fry that is a signature dish of Okinawa) in YOUR kitchen… and sharing with fellow members what you have made.

Every household in Okinawa will have its own variation on the basic theme. A classic version made with bacon, tōfu, gōya, onions and eggs can be downloaded from the CHAMPURU Kitchen Culture blog post.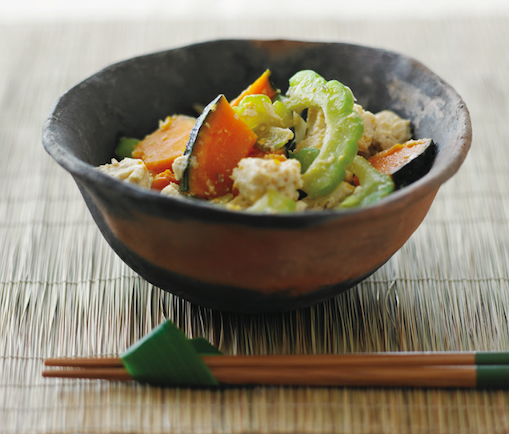 In my cookbook, KANSHA (page 104-106), I offer a vegan version of miso-glazed champuru made with kabocha squash and chunks of shimi-dōfu (frozen-then-defrosted, the tōfu takes on a meaty texture).
Photo above from KANSHA
© Leigh Beisch, styling by Karen Shinto. Vessel by Frederick Warren.
One of my goals with these Kitchen Culture Cooking Club projects is to introduce ingredients and techniques that members may not be familiar with — especially ones that can provide additional options for those members of KCCC who eat primarily (or exclusively) from the plant world. Okinawa's champuru is a fine opportunity to discover kuruma-bu 車麩 (spiral-shaped sticks of dried wheat gluten), a plant-based source of protein.
Kuruma-bu is typically inexpensive and, because it is shelf stable, can be stored for months, even years, in a dark, dry, cool spot in your pantry ready in a pinch when you want to add volume to a dish. Its spongy texture provides a pleasant meaty chewiness. Chunks or wheels of kuruma-bu absorb flavors from the foods with which it is cooked.
Download this recipe for FU CHAMPURU that includes A Guide to Cooking with kuruma-bu.