PROJECT Shaved Ice is about making Japanese-style kaki-gōri confections.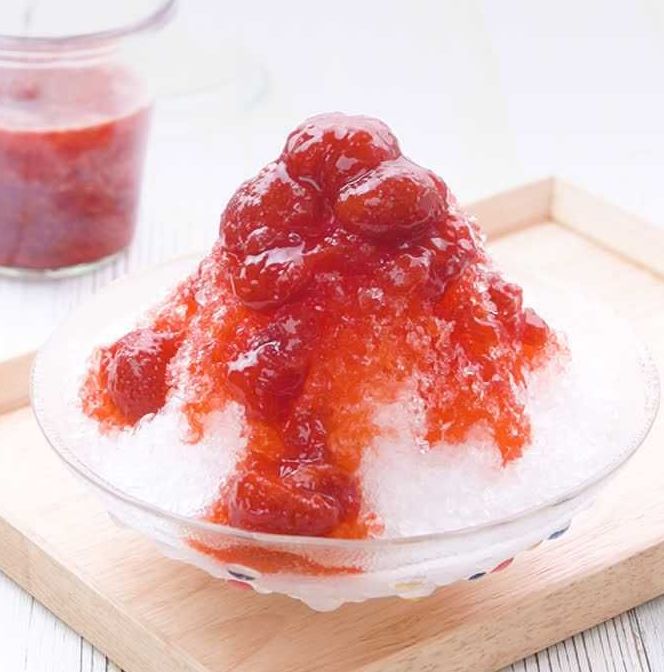 Strawberry Sauce
Many people top shaved ice with fresh fruit or commercially prepared syrups. But for those who would like to make their own, here is a simple-to-make STRAWBERRY sauce.
Note the recipe includes a drop of light-colored soy sauce that adds depth of flavor while mellowing what might otherwise be a cloying sweet sauce.

If you have any questions, post them to the FB group.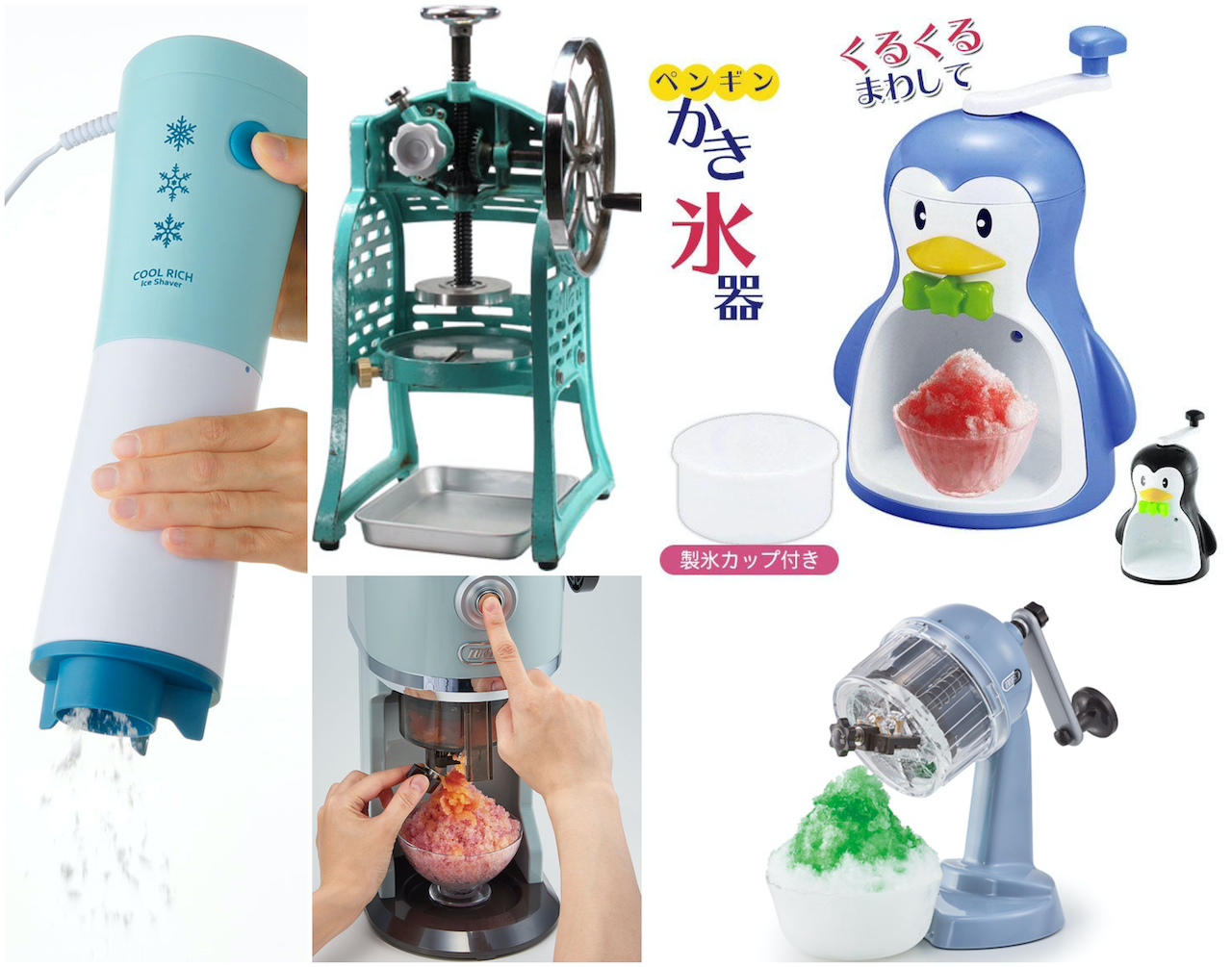 Ice Shaving Machines (かき氷器 kaki-gōri ki)
Japanese home kitchen drawers, cupboards, and countertops are filled with gadgets. If you are a serious kaki-gōri maker no doubt you'll want one (or more) of the many specialty tools available.

The basic mechanism consists of a blade (adjustable to some extent), a chamber to hold a chunk of ice, a dedicated space for placing a serving bowl, and a hand crank (a few are electric-powered).
Looking forward to seeing YOUR kaki-gōri.
Stay cool…