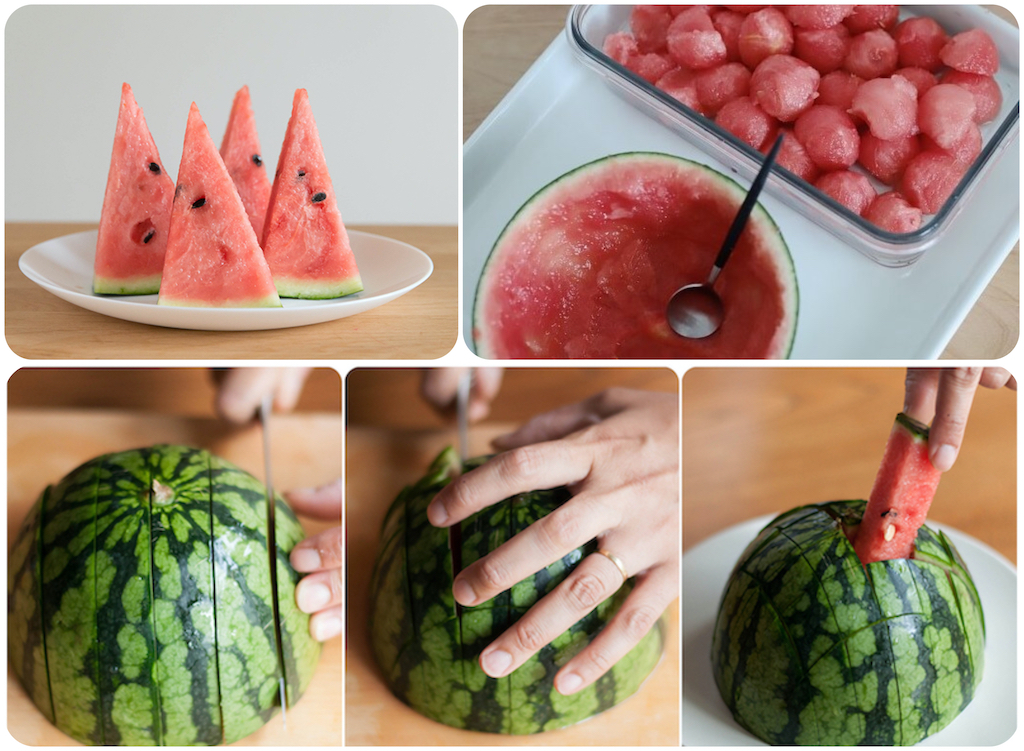 Good to the last drop WATERMELON
Most watermelons are quite large and (unless you are feeding a crowd) are not easily consumed in a single session. This Kitchen Culture Cooking Club project is about finding ways to enjoy every bit of watermelon — flesh and rind —  over a period of several days to several weeks.
On the Kitchen Culture blog you'll find more about WATERMELON and a recipe for making Sweet, Sour & Spicy Watermelon Pickle from the rinds.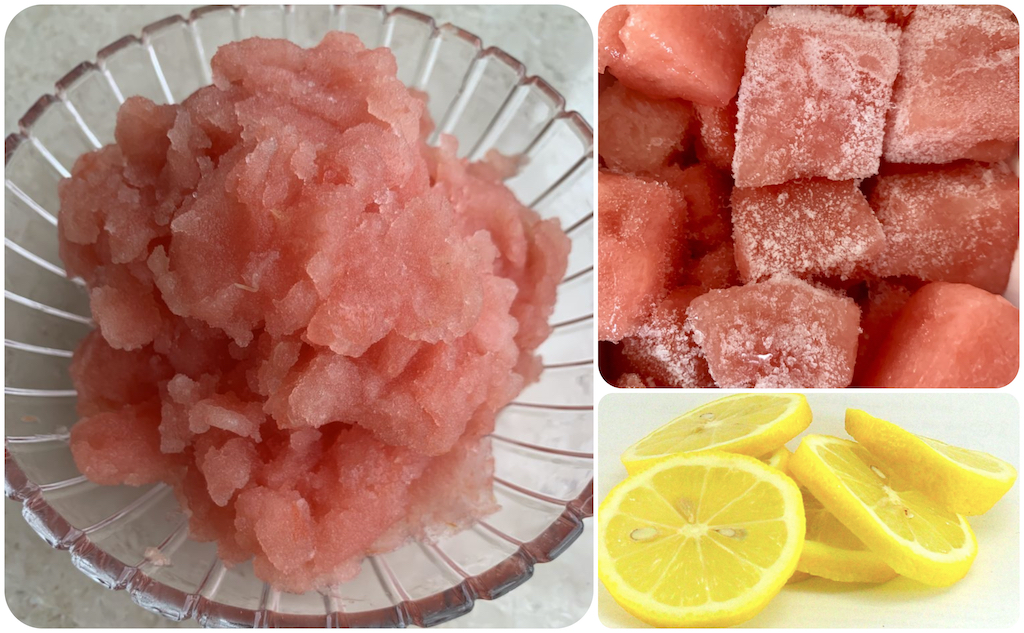 Make FROZEN WATERMELON SLUSH in your kitchen
Simple-to-make, refreshing dessert:

Cut 500 grams (1 pound) watermelon into chunks. Remove seeds and place pieces in a storage bag. Freeze for at least 2 hours.
Transfer the frozen chunks to a blender with 1 tablespoon lemon juice and flash-process until slush. Serve immediately or place in a freezer-safe container to scoop out later.


Make WATERMELON JAM in your kitchen
JAM is a great way to use bits and pieces of watermelon, especially the flesh that remains after scooping out melon balls for fruit salads and compotes. The flesh from bruised or split melons also can be used to make jam.
Download a recipe for Watermelon Jam.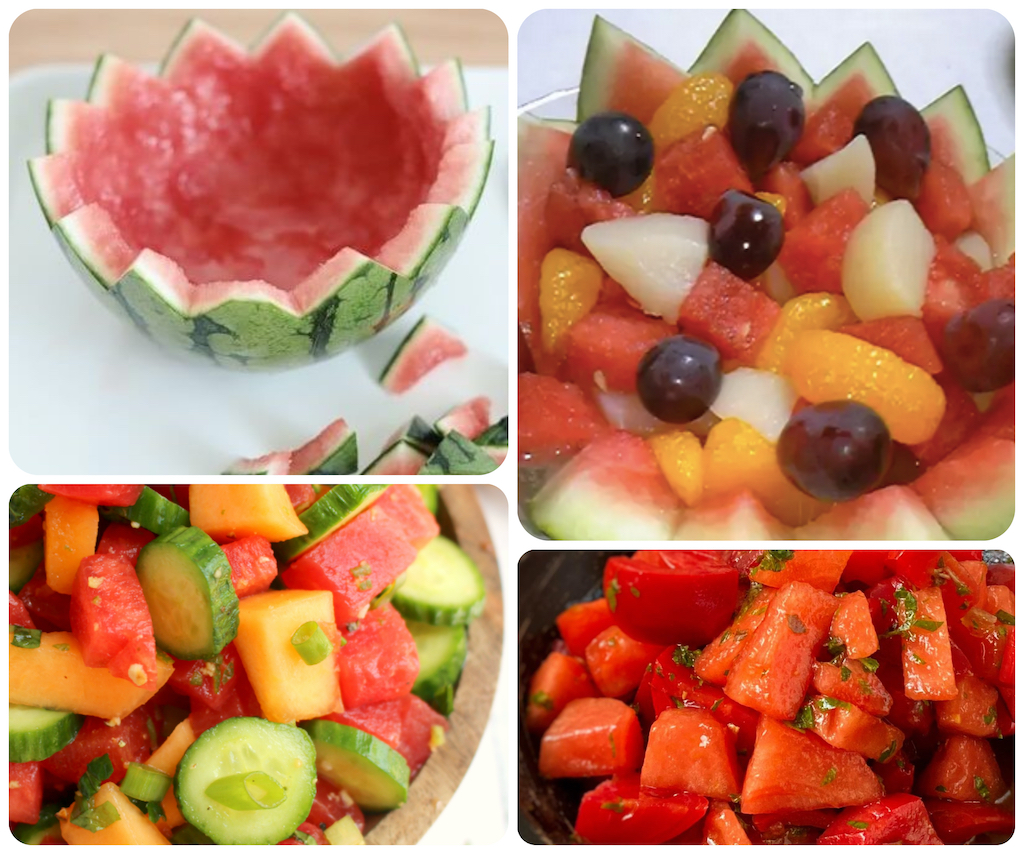 Make WATERMELON SALADS in your kitchen
Watermelon lends itself to both sweet and savory salads. Combine with other fruit and moisten with lemon juice or simple syrup to make compotes… or pair with vegetables and dress with kuro zu (brown rice vinegar) or balsamic vinegar. Herbs such as chives, mint or shiso can enhance fruit salads.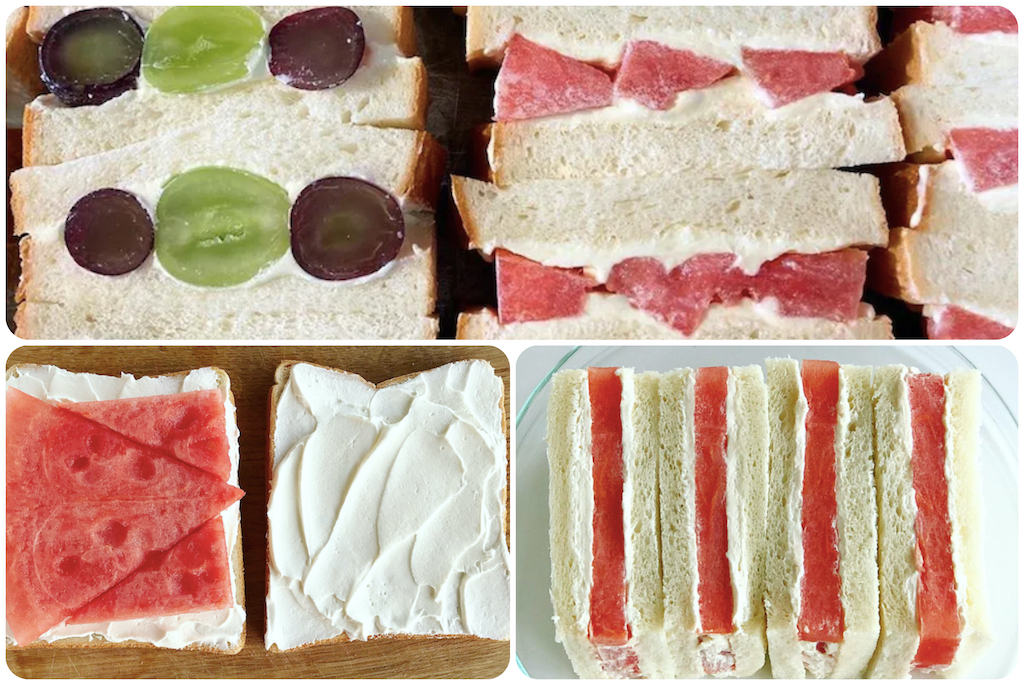 Make WATERMELON SANDWICHES in your kitchen
Fruit-and whipped cream-filled sandwiches seem to be a Japanese invention, though the origins of them are not entirely clear. There are a few accounts of encountering fruit sandwiches in the diaries foreign residents during the Meiji Period (1868-1912). I remember my own surpise the first time I was served a banana and strawberry sandwich. It looked like tomato-and-cheese… but wasn't!
Recently, Japanese fruit sandwiches have had a come-back and many are quite elaborate. I make grape and watermelon sandwiches with (unsweetened) cream cheese. Give it a try!
Can't wait to see YOUR Watermelon Project!
Show Us Your Kitchen Project
QUESTIONS? COMMENTS?
Ready to SHARE YOUR KITCHEN PROJECT with others?
KITCHEN CULTURE Cooking Club members, head over to our Facebook Group. Not yet a member? Please join – membership is opt-in and free of charge.
Looking forward to seeing what you're making in your kitchen…