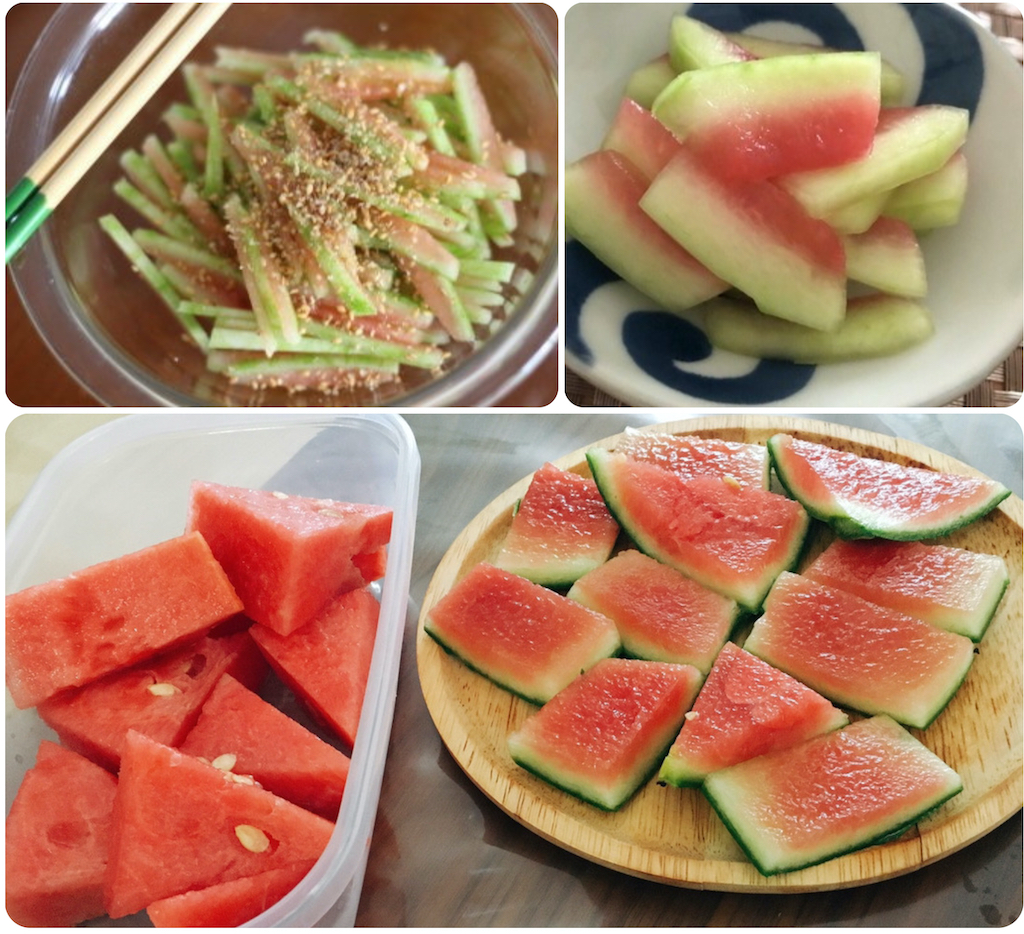 Watermelon Rind TSUKÉMONO
Making use of every edible part of a food — here the rind as well as the juicy flesh of watermelon — is part of the Japanese notion of kansha (appreciation). More than just a frugal approach to limiting food waste, kansha is a mindset that embodies respect for the hard work of those who bring nature's bounty to table.
Suika no Kawa, Pirikara Amazuké is a sweet, sour and spicy pickle that deliciously demonstrates kansha in the kitchen. Serve it with rice, or as a relish with fish, an omelet, some cold cuts or ripe cheese. DOWNLOAD a recipe for Sweet, Sour & Spicy Watermelon Pickle
Looking for ways to use watermelon fully? See PROJECT WATERMELON at Kitchen Culture Cooking Club for instruction and inspiration.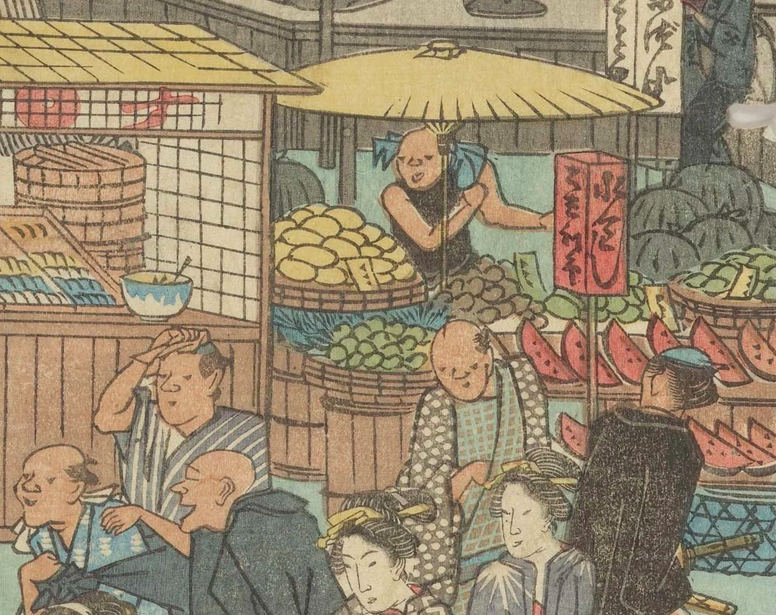 A bit of history
Watermelons are ancient — 4000-year-old wall art in Egyptian tombs include images of elongated, green-striped melons. Cultivation spread across Asia and Europe and was brought to the Americas by colonists and the slave trade from Africa.
On the Asian continent, watermelons can be traced through India, China (Uighurs) and into Japan possibly as early as the 8th century AD. The first definitive written record was in 1696, a comprehensive catalog of agriculture (Nōgyō Zensho) where the fruit called suika was written with calligraphy for  "west" and "melon" 西瓜.
This detail is from a print by woodblock artist Utagawa Hiroshige (1797-1858). It shows yatai (food stalls) in Edo (the former name for Tokyo)… one of them selling suika (watermelon)!