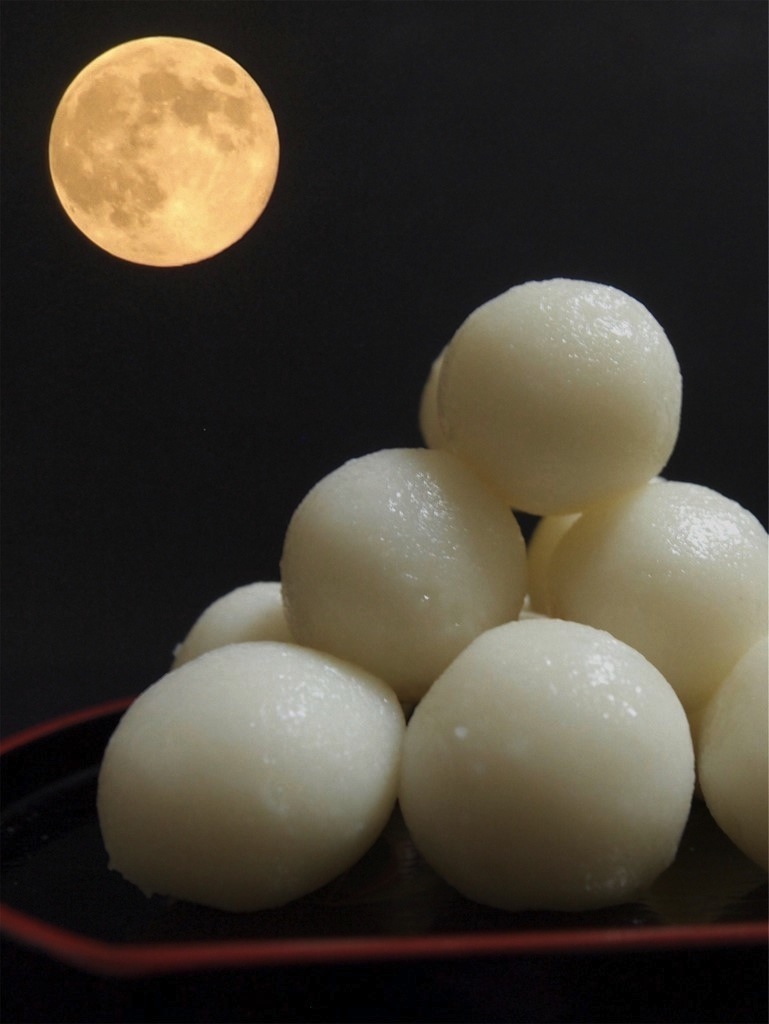 月見団子 TSUKIMI DANGO

The moon can be seen shining from any place on our planet and people everywhere see beauty in a full, luminous moon. But ritual contemplation of the "moon of the middle autumnal month" (chūshū no meigetsu) has its origins in China. The practice arrived in Japan during the Heian period (794-1185) but did not become popular until the Edo era (1603-1868).
The date for celebrating Moon-Viewing (called jūgoya) is determined by the koyomi, an ancient almanac based on the lunar calendar. This year (2022), jūgoya falls on September 10.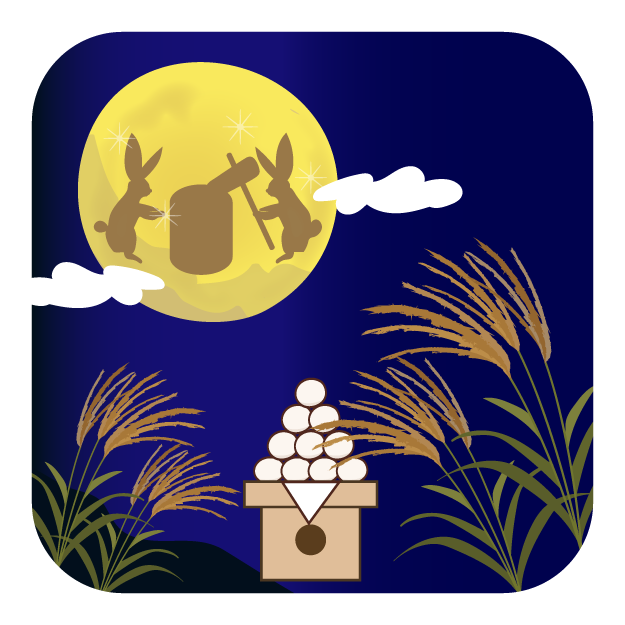 A Rabbit in the Moon
Unlike Western cultures that speak of "the man in the moon" or the "moon being made of blue cheese," Japanese (and many people from other Asian cultures) see a rabbit pounding omochi (rice taffy; the motif is called usagi no mochitsuki) in the pattern of dark and bright spaces of the full moon.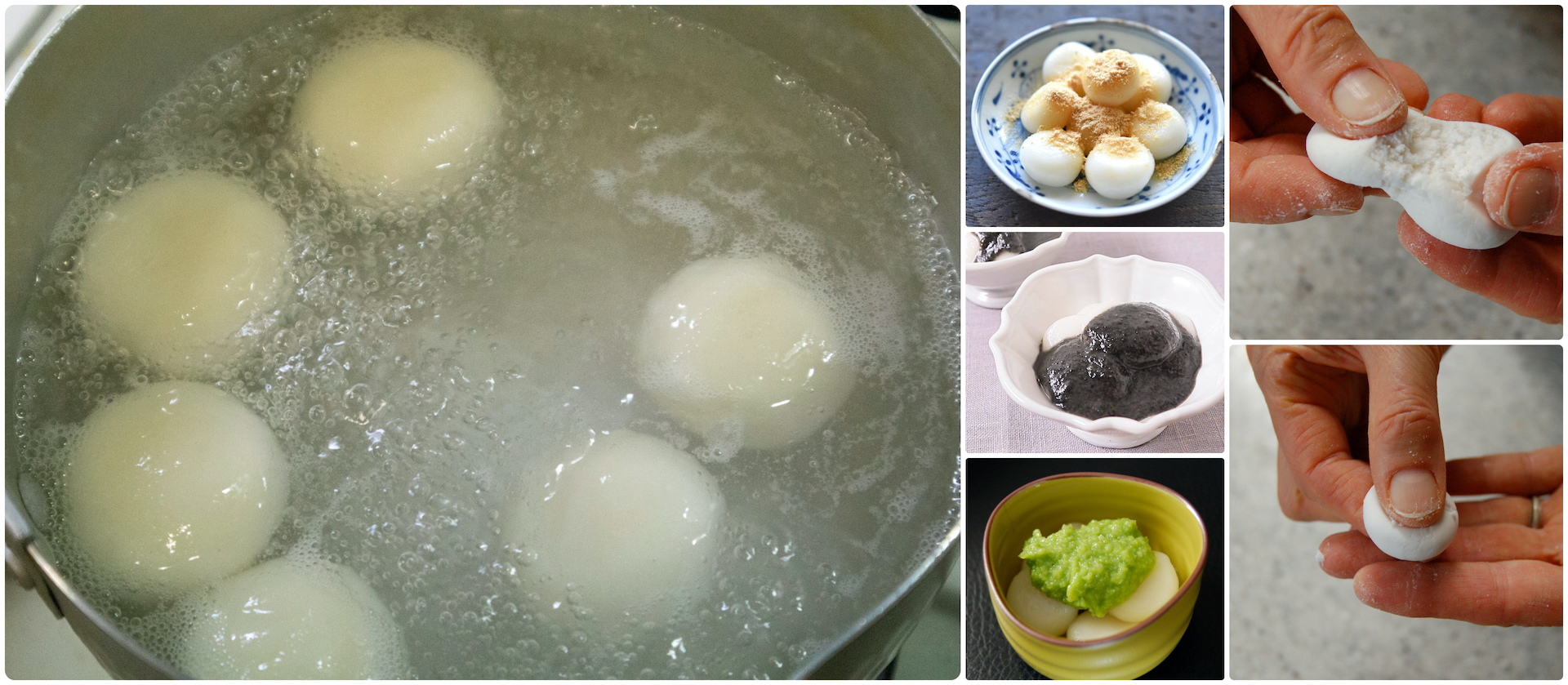 Of the many customs associated with jūgoya moon-viewing is eating tsukimi dango (rice dumplings). Here is a basic recipe for making Tsukimi Dango, with a choice of several toppings to serve with them.
The key ingredient in rice dumplings is RICE FLOUR. There are several kinds. For more information on them visit the Kitchen Culture Cooking Club's PROJECT Rice Flour.