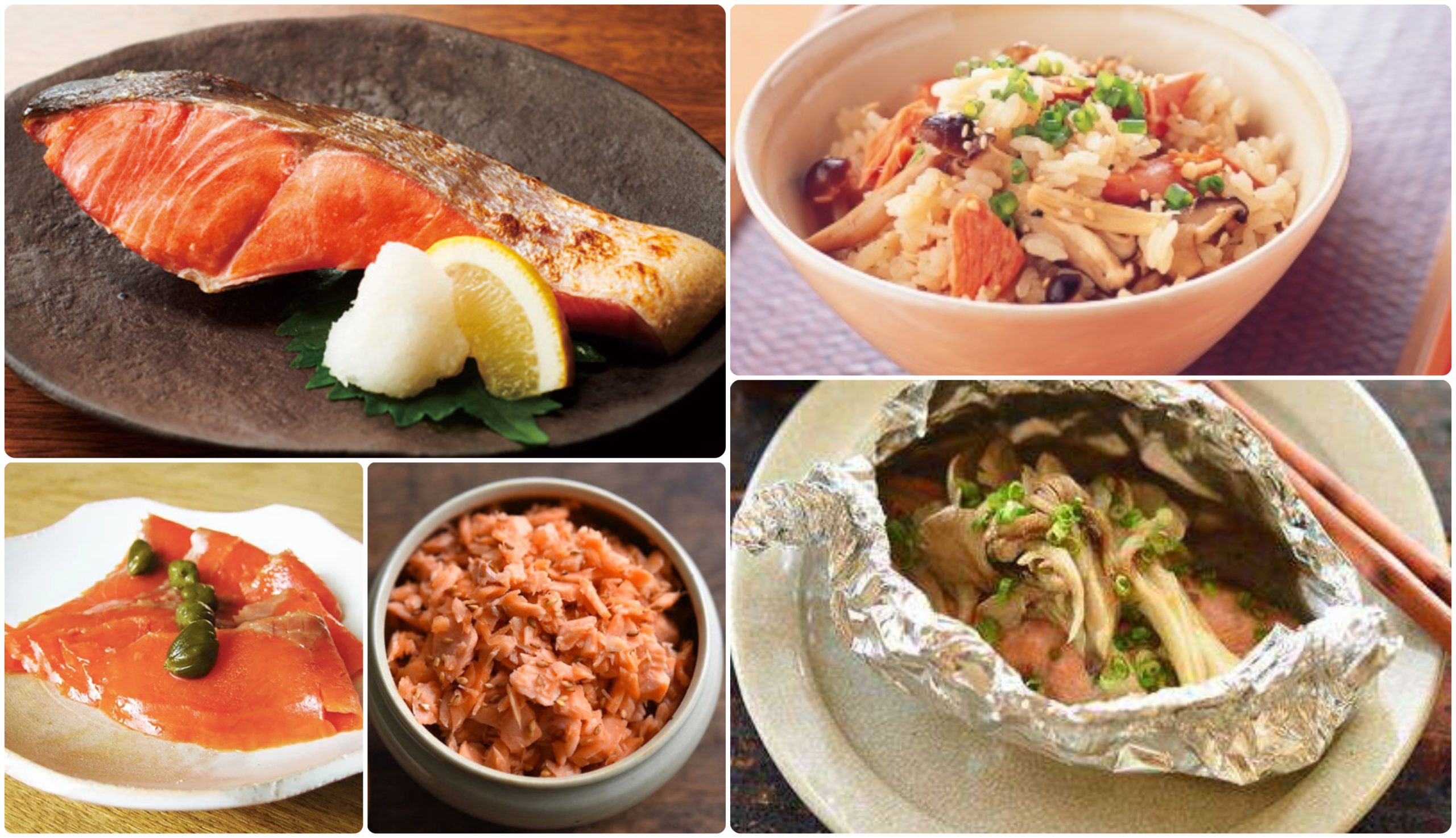 SALMON・鮭・SAKÉ

PROJECT SALMON is about preparing salmon, and sharing with fellow members of the Kitchen Culture Cooking Club a salmon dish that you make in your kitchen. Salmon lends itself to variety of cooking methods — it can be skillet-seared, steamed, broiled, grilled, braised, smoked, poached and fried. 
You'll find lots of suggestions and recipe resources here. Share a tried-and-true favorite salmon dish with us. Or, try making a salmon dish you've never made before and let us know how it went.

In the photo above, upperleft, clockwise: SHIO YAKI (salt-cured beni-zaké, broiled and served with grated radish and lemon); TAKIKOMI GOHAN (Rice cooked with Mushrooms and Salmon); GINGAMI MUSHI (salmon and mushrooms steamed in foil); SALMON FLAKES to toss into rice or stuff onigiri with; SMOKED SALMON (garnished here with capers).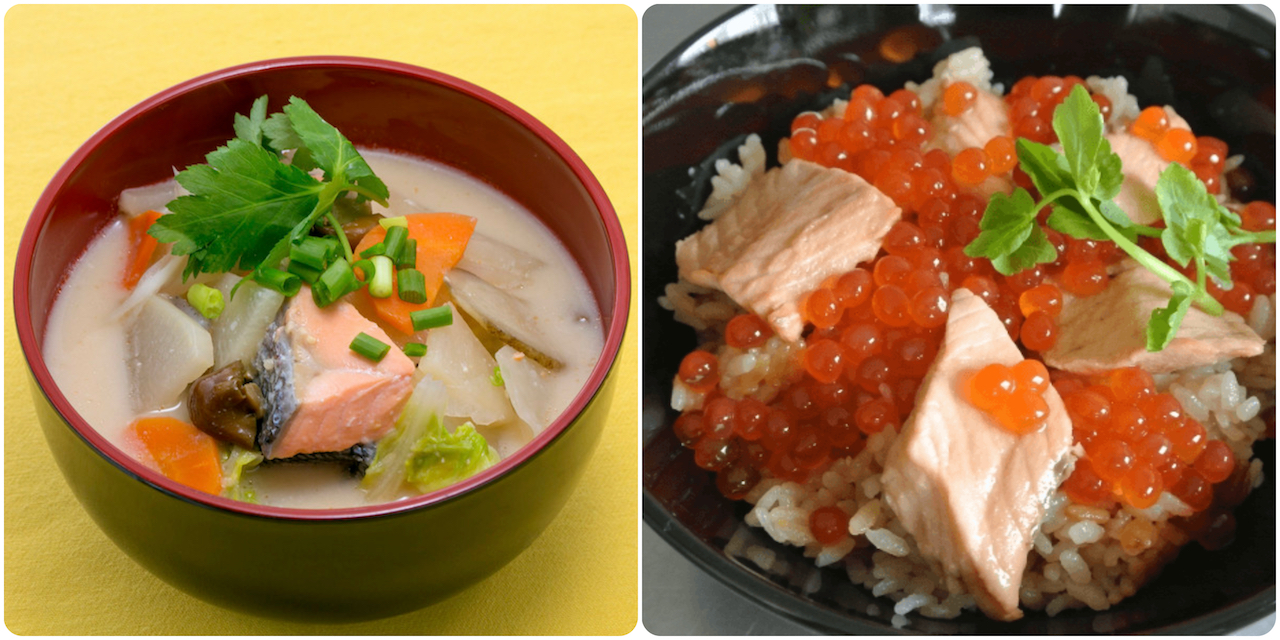 Recipe resources at this website include a belly-warming salmon and root vegetable chowder called KASU-JIRU and HARAKO MESHI rice cooked with salmon and topped with roe.
Further recipe resources for preparing salmon from previously published cookbooks (available through CKBK):
An American Taste of Japan (William Morrow, 1985) pg 142 Camellia Sushi made with smoked salmon.
An Ocean of Flavor (William Morrow, 1988) pg 114 Red and White Half-Moons made with smoked salmon and white radish.

An Ocean of Flavor (William Morrow, 1988) pg 141 Cold Poached Salmon with Sweet-and-Sour Yellow Sauce.

CRAFTSY video includes Teriyaki Soy-Glazed Salmon.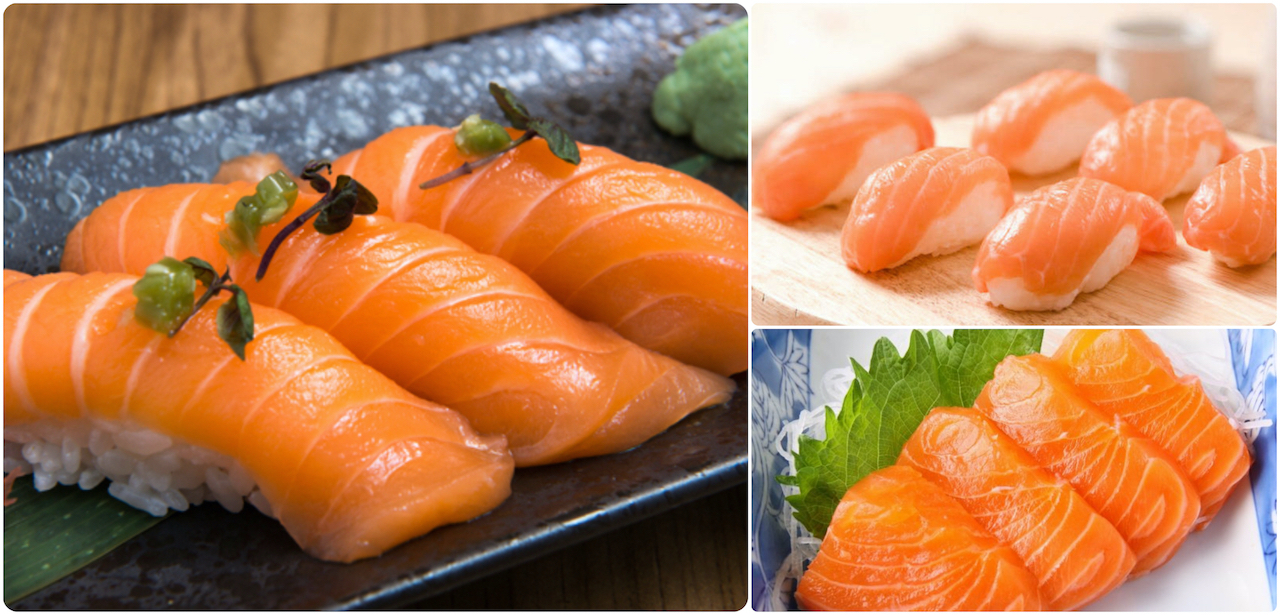 October 2022 newsletter about sāmon