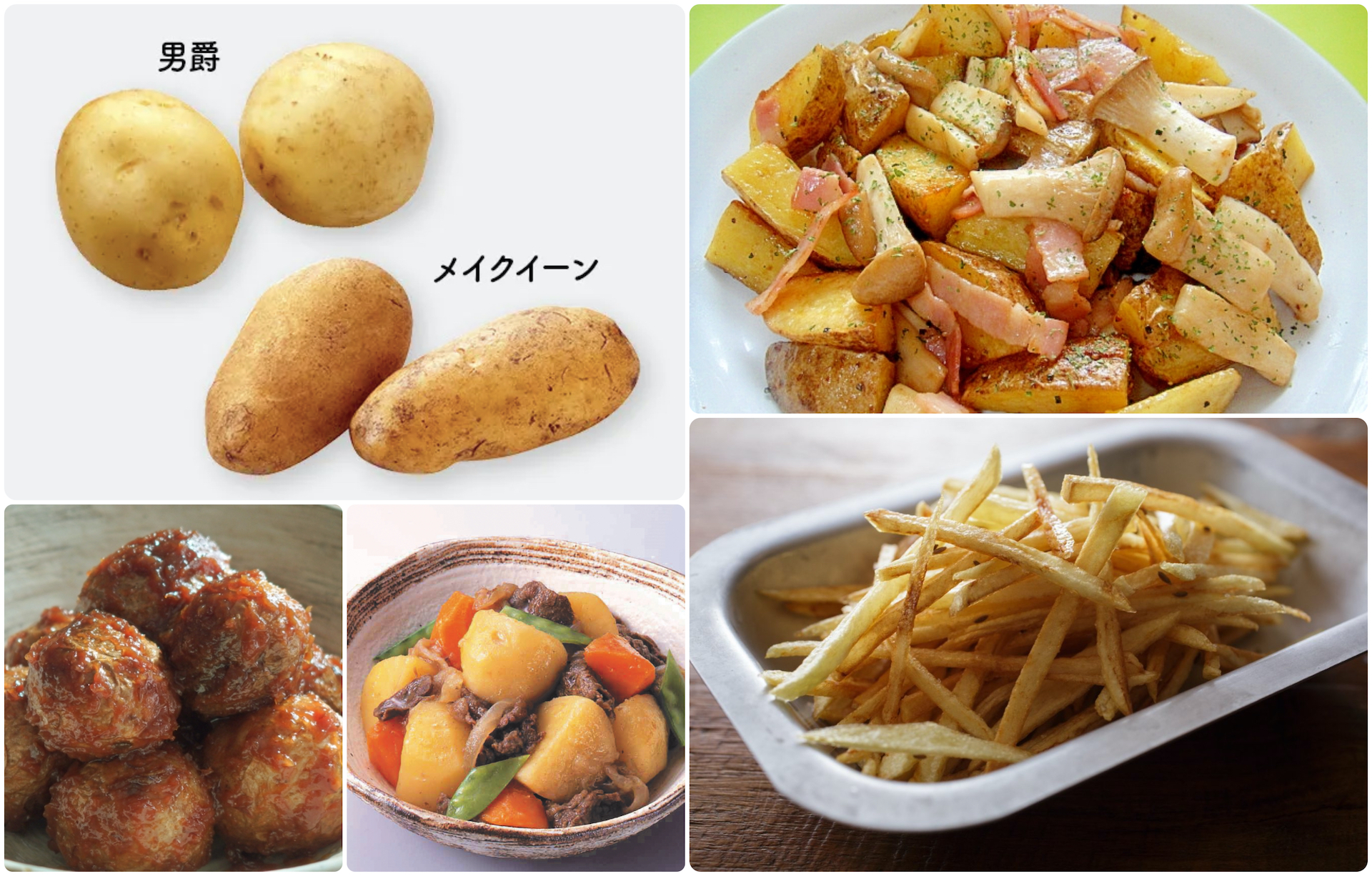 In Japan today, two types of Western-style potatoes are regularly enjoyed: mékuin (May Queen) and danshaku ("Baron"). The former was developed in Great Britain at the beginning of the 20th century and made its way to Japan via America shortly thereafter. Mékuin potatoes are oval-shaped with waxy flesh that does not crumble easily; it is the spud of choice when making slow-simmered stews or curry rice.
Danshaku (literally "Baron") on the other hand, is a round, starchy potato that turns quite fluffy when cooked – perfect for mashing, and for making miso kampura. Danshaku is so named for Baron Ryukichi Kawada who first brought the potato to Japan from Scotland where he studied shipbuilding in the 1870's.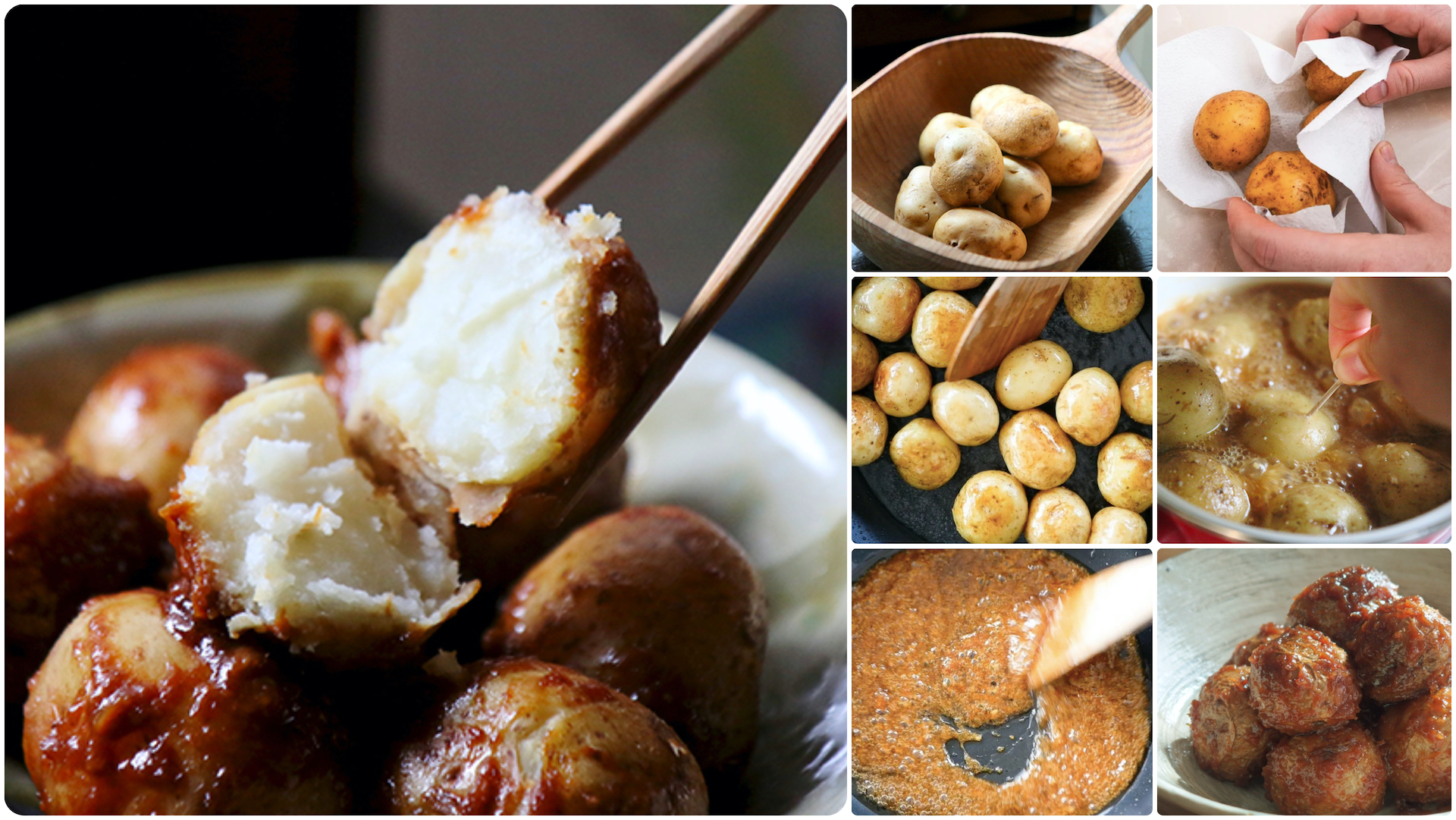 Miso Kampura
Only in Fukushima will you hear Western-style potatoes being called kampura. The rest of Japan calls these spuds jagaimo, literally "the tuber from Jakarta."
There are two explanations advanced for how the word kampura came into use. One of these suggests that because potatoes resemble turnips – kabu in Japanese – that over time the word kabu came to sound like kampura. The other explanation proffered is that kampura is a slurred version of the Dutch word for potato, aardappel.
MISO KAMPURA, potatoes braised till tender with skins intact then finished in a fast-reducing sweet-and-savory miso sauce. Try making this Fukushima specialty in your kitchen.