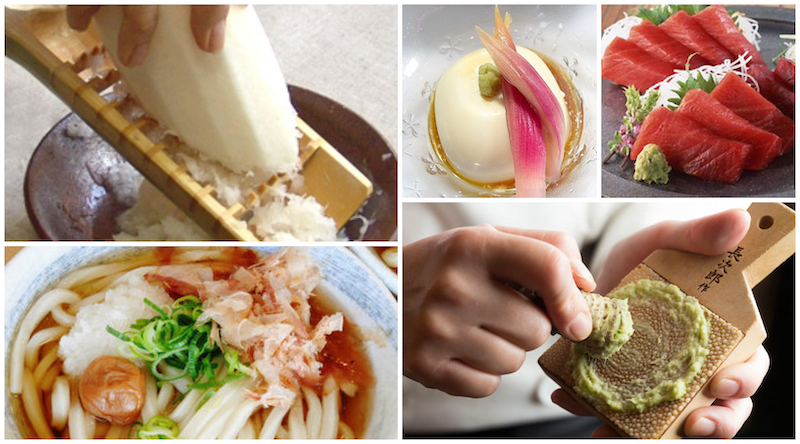 The Japanese developed two very special graters for two specific foods: 鬼おろし機 oni oroshi ki ("monster graters") made from bamboo used to coarsely grate daikon into shards and鮫の皮 samékawa graters made from nubbly sharkskin that transform tough, fibrous wasabi roots into a creamy, smooth paste bursting with aroma and fire. 
Ordinary udon noodles are elevated to special status in my kitchen when I top them with (homemade) uméboshi, juicy-spicy daikon oni oroshi, a shower of scallions and flakes of smoky katsuo-bushi.
Once warm weather arrives, I thrive on chilled tōfu with grated wasabi and pink-pickled myōga. And spicy wasabi is the classic condiment to serve with ruby-red lean maguro.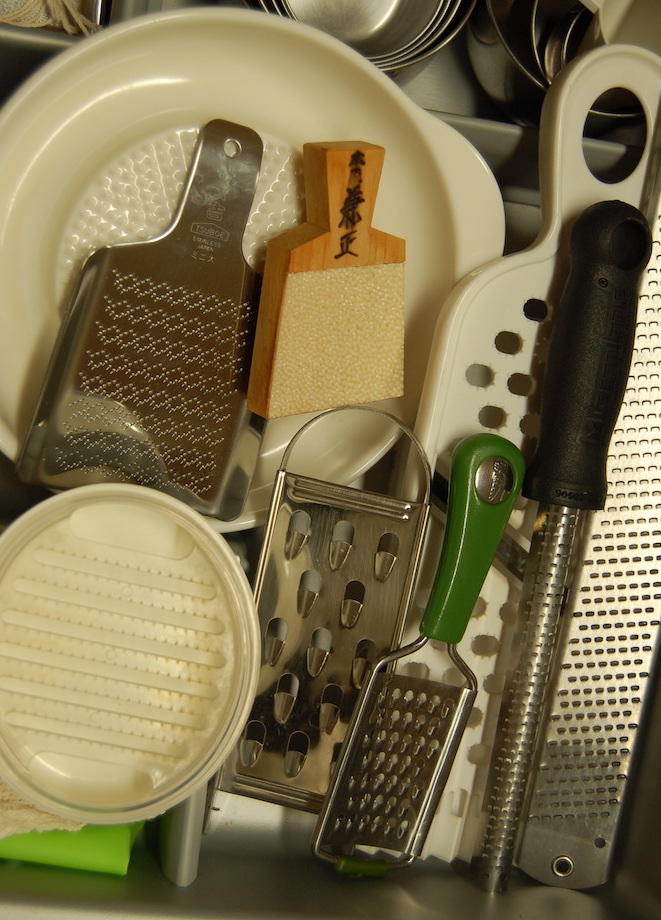 卸金の色々 Various Oroshi-gané
GRATING is a common kitchen task, performed when preparing many types of dishes. To choose the best tool in each case, consider the qualities of the food you want to grate: Is the food hard or soft? Brittle? Fibrous? Slippery? Smooth? Dry? Or is it likely to produce a puddle of liquid (and if so, do you want to capture that "juice" or not)? No wonder that so many different considerations and circumstances call for such a wide variety of grating tools.
DOWNLOAD recipe for GREAT GRATED Salad Dressing