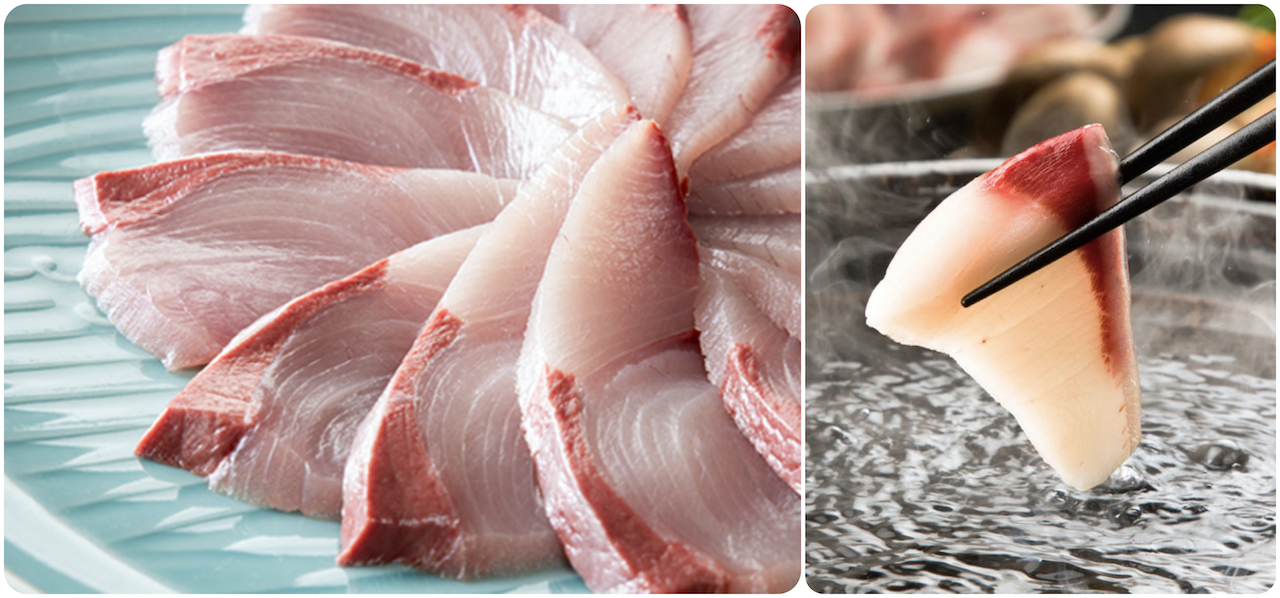 鰤しゃぶ鍋
Buri Shabu Nabé

BURI (yellowtail) is fabulous in the winter! If you can source top-quality tenderloins of fish, you could opt for luscious slices of sashimi. Though my favorite way to enjoy fresh buri is swished-through-bubbling-broth buri shabu nabé – barely blanched slices get dipped in ponzu. And nothing goes to waste — the richly flavored broth that remains in the pot makes divine ozōsui porridge.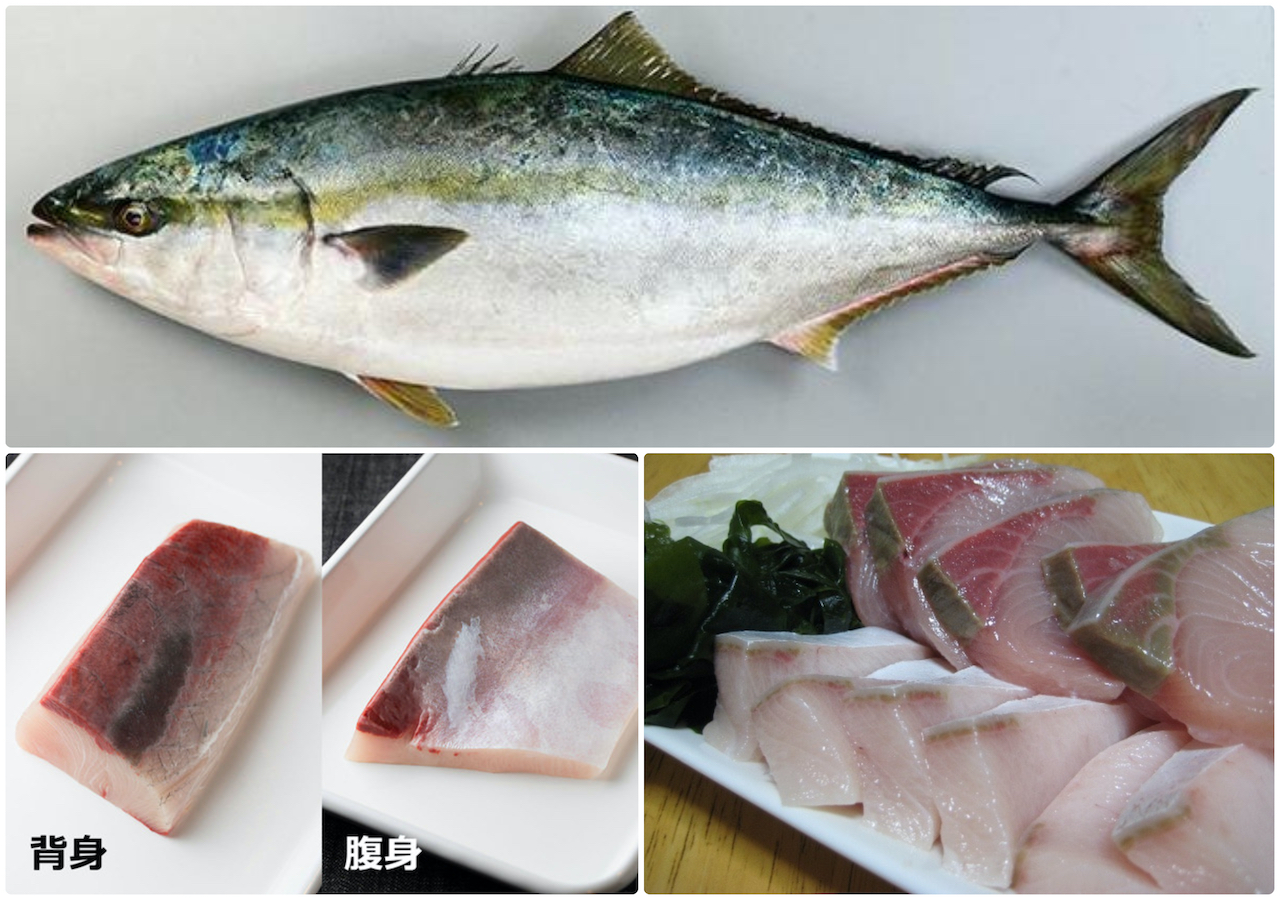 About BURI... belly and back
Many Japanese buri lovers have a distinct preference for either (fatty) belly called HARA MI or (leaner) back meat called SEI MI. Most packages will separate the two cuts. I usually favor fatty hara mi when broiling or pan-searing: no need to oil the surface of the skillet. In fact I usually blot up excess pan fat before adding the soy glaze when making buri teriyaki. But I prefer leaner sei mi when stewing (for buri daikon) or swishing through bubbing broth (shabu shabu).
Pictured here are two saku (loins): sei mi to the far left on the bottom (and sliced to the far right on the bottom) and lighter-colored hara mi loin and slices, bottom center.
By the way, note that the skin of the fish is DARK on the back and LIGHT on the belly. That is camouflage defense against predators; viewed from above the dark skin blends with the color of the deep sea… viewed from below the lighter belly is difficult to see against a backdrop of bright sky or moonlight. Many sea creatures share this camouflage-color feature.