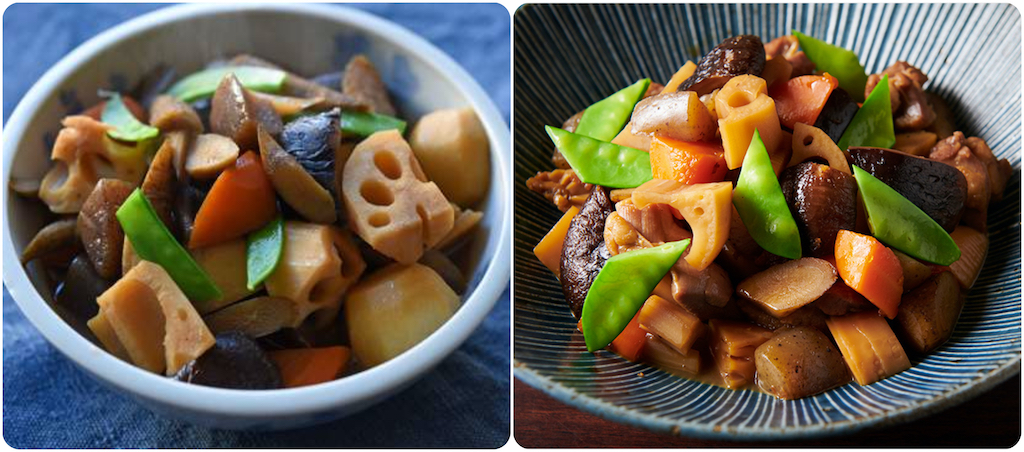 筑前煮・Chikuzen Ni
Vegan Version: Soy-Braised Vegetables with Thick Fried Tōfu
Classic Version: Soy-Braised Vegetables with Chicken

Chikuzen is the former name of a province, the area that is today part of Fukuoka Prefecture in Kyūshū. The word "ni" in the title of this dish refers to braising or stewing. Although the classic version of this dish is most often made with chicken, a vegan version with thick fried tōfu is also very popular. A wide variety of root vegetables can be included; I am especially fond of lotus root when it's available. Using dried shiitaké mushrooms gives depth of flavor, and provides a stock, too.
Braised dishes develop flavor as they cool down in the pot making them even tastier the second time around. Don't hesitate to double the recipe so you can set aside extras for later in the week (Chikuzen Ni makes a great obentō, too)
Use this BASIC RECIPE to create your own house version of CHIKUZEN NI.
Looking for links to a variety of dashi stocks? Looking for more suggestions on how to take expand your repetoire of lotus root dishes? Look at the post to Kitchen Culture Cooking Club.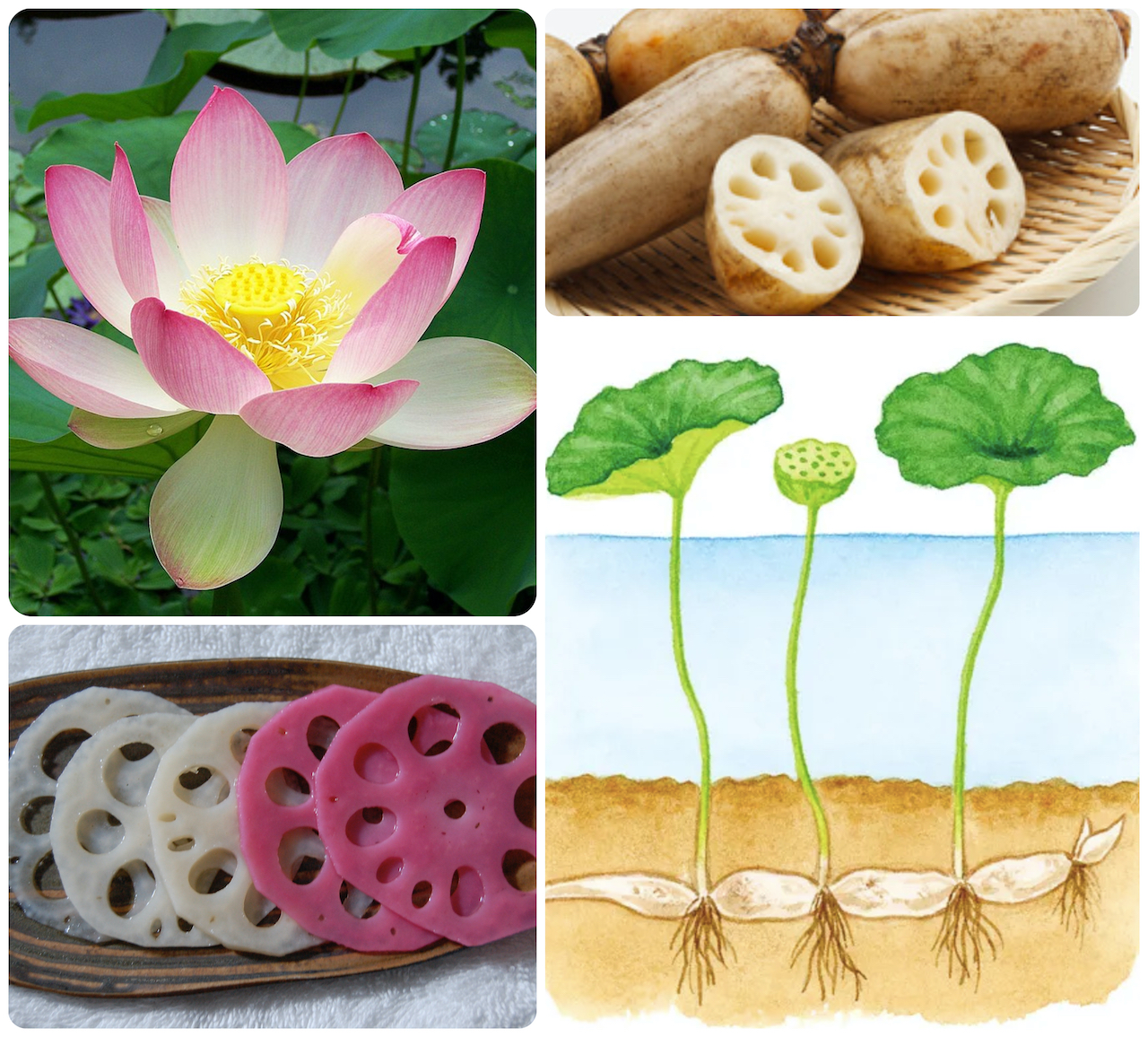 蓮根・RENKON
The Lotus plant boasts a beautiful flower yet grows in muddy bogs. Consumed for its medicinal properties (reduces inflammation, fever, and regulates blood sugar levels) as well as culinary pleasure, nearly all parts of the perennial, aquatic plant known as lotus (Nelumbo nucifera) are edible. The most frequently consumed part is the rhizome, what is usually called lotus root in English.
Find out more about lotus root in my February 2022 newsletter.