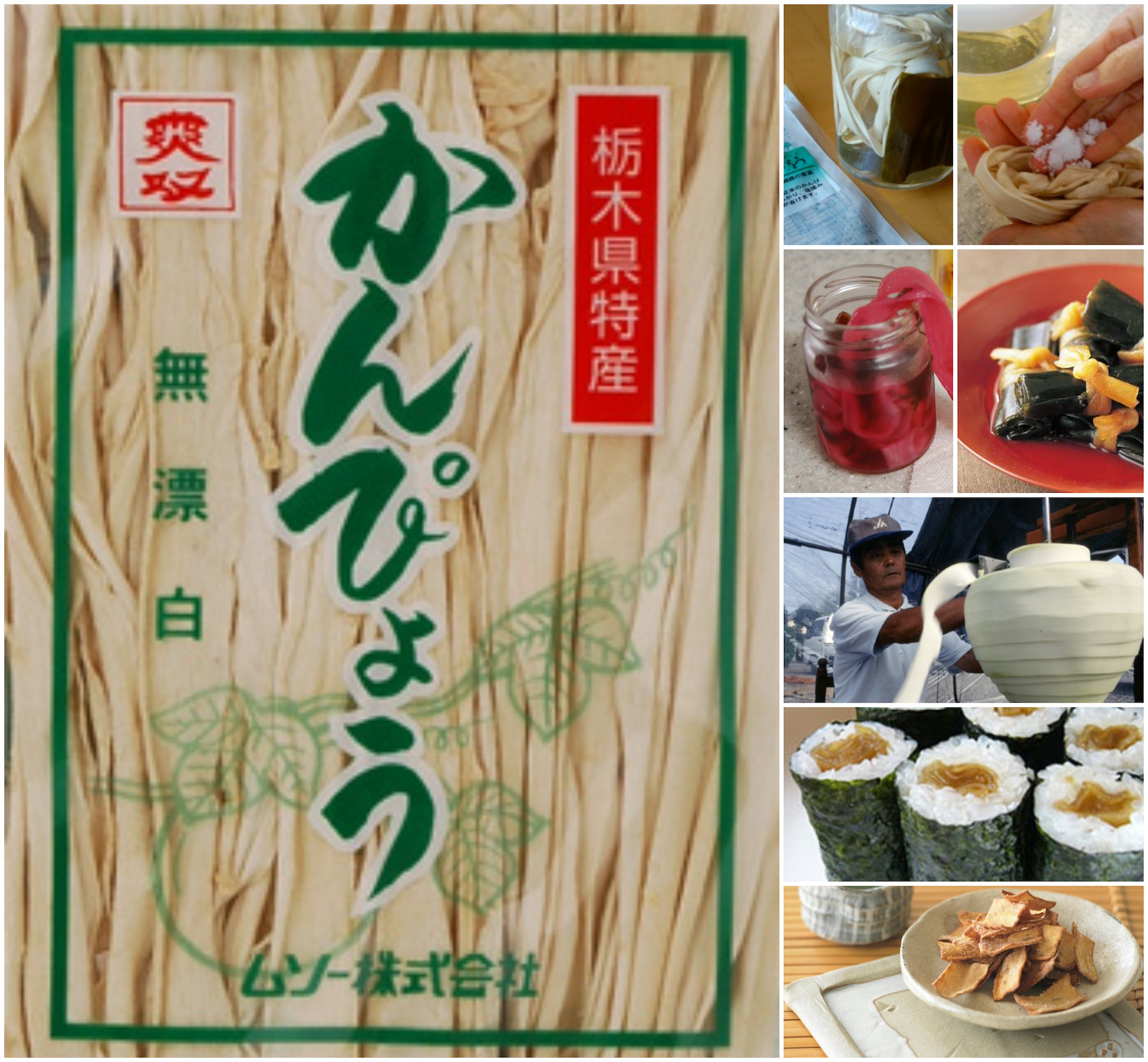 干瓢・かんぴょう・KAMPYŌ

This Kitchen Culture Cooking Club PROJECT is about using KAMPYŌ, sun-dried fukubé gourd ribbons in YOUR kitchen… and sharing with fellow members what you have made with them. Be sure to source UNBLEACHED (無漂白 mu hyō haku) gourd ribbons so that you can use the softening liquid as a tasty stock.
Gourd ribbons are used to tie up any number of edible packages in the Japanese kitchen such as kombu maki (An American Taste of Japan page 116 Gift-Wrapped Kelp Rolls). When gourd ribbons are simmered in a sweet soy broth they become a filling in sushi rolls called nori maki.
When simmered in sweetened umezu the ribbons turn vividly pink and exude a lovely, plum-like aroma. They, too can be used in sushi rolls. See page 33 in Kansha (Festive Flower Sushi Rolls).
Gourd ribbons can also be deep-fried to make (addictatively delicious) crunchy gourd chips. See page 145 in Kansha.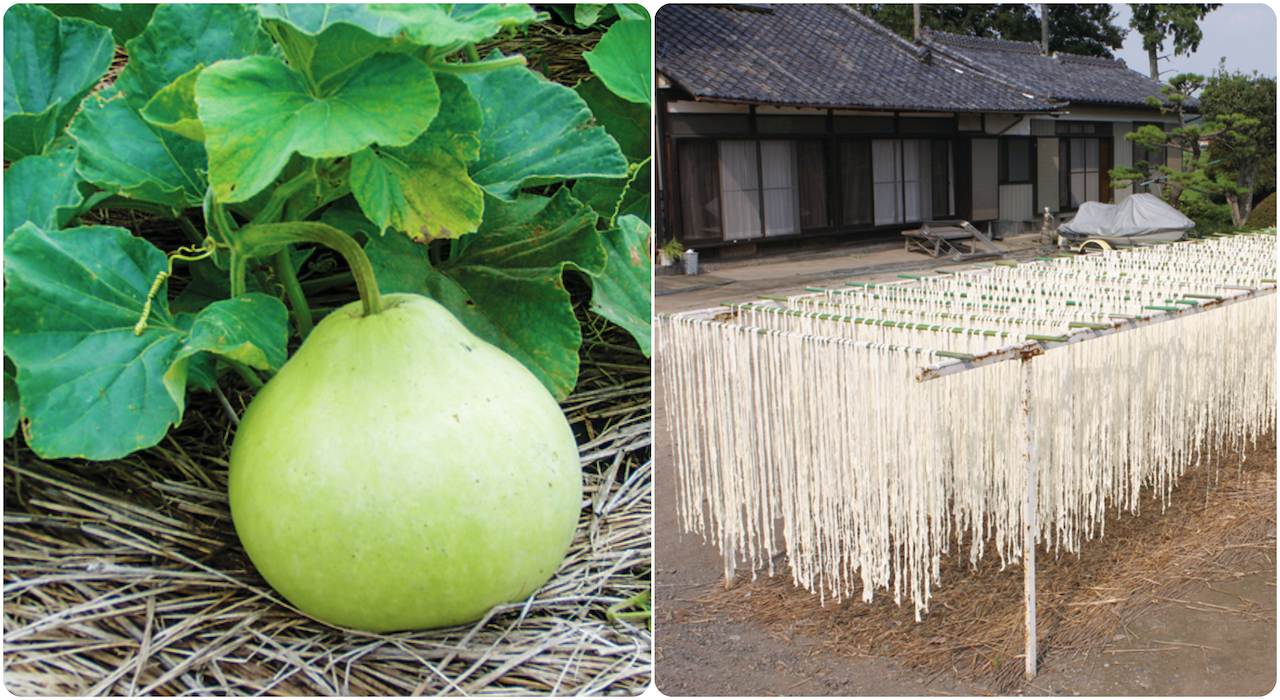 Bulbous fukubé gourds are harvested in the summer; the gourd is set to spin against a sharp blade that shaves it into ribbons. The ribbons are then hung to dry in the sun (or well-ventilated shade). Tochigi Prefecture, north of Tokyo, has been the center of production of kampyō since the Edo Period (1603-1868). It continues to produce about 80% of all dried gourd ribbons sold in Japan.
Want to know more about kampyō? Look at the Kampyō Kitchen Culture post and my July 2022 newsletter.