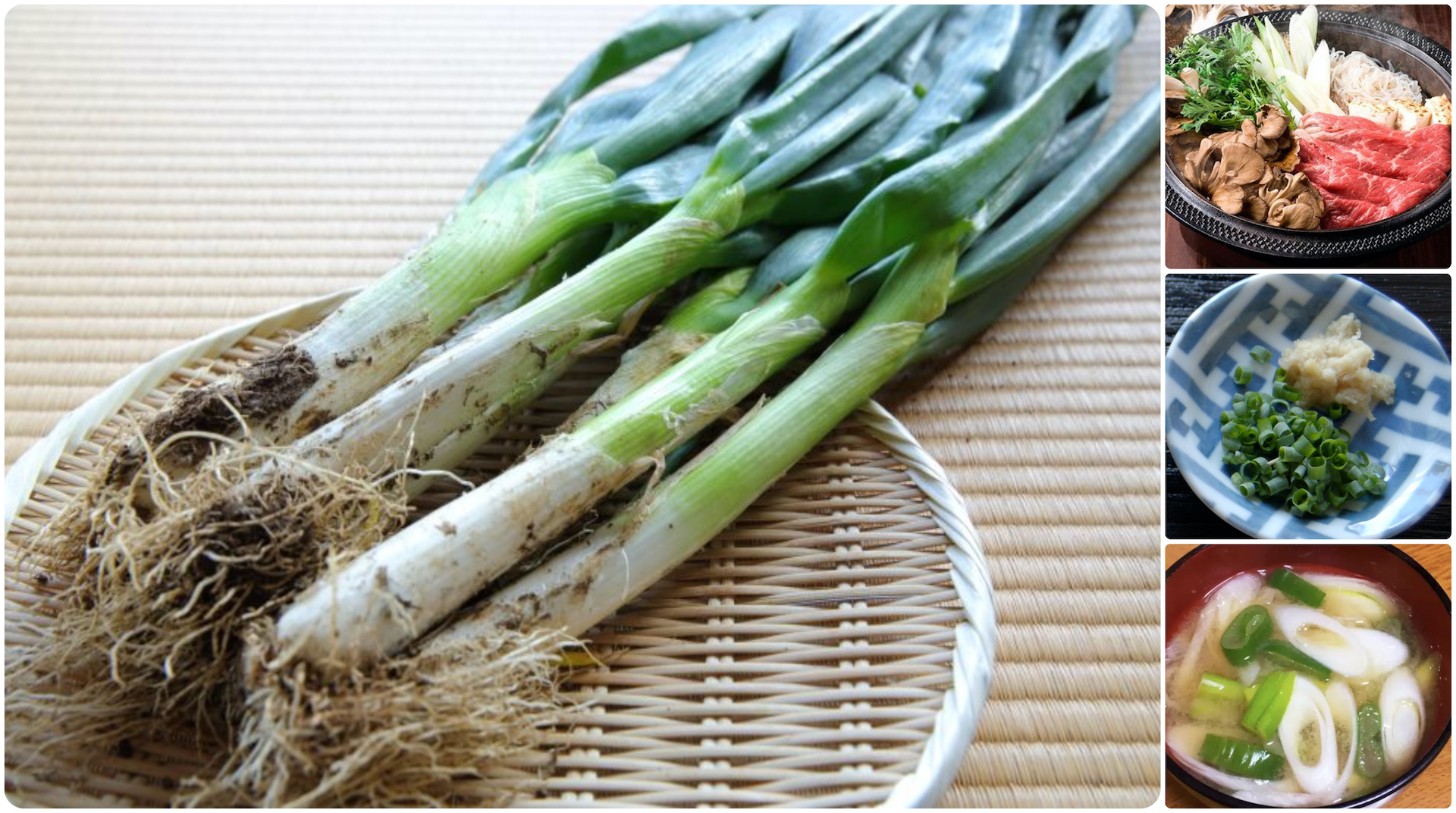 NAGA "long" NEGI "onions" (Japanese bunching onion; Allium fistulosum) have been enjoyed in Japan since the 8th century. They are indispensible in nabé (hot pot) cookery, as a condiment for noodles and tōfu, and in miso soup.
Like other members of the allium family, the primary compound responsible for the distinctive aroma and taste of naga negi is allicin. Touted for supporting good health in various ways allicin is a natural antibiotic that helps thin the blood and reduce cholesterol levels. Naga negi are also an excellent source of vitamins C, K, and beta carotene. With so much going for it, feel free to indulge in naga negi cookery often.
Start by downloading recipes for: YAKI NAGA NEGI no TSUMIRÉ NABÉ (Seared Japanese Leeks & Chicken Ball Hot Pot 焼き長ネギのつみれ鍋) and NAGA NEGI no NUTA (Japanese Leeks in Tart-Miso Sauce 長ネギのぬた)
Other suggestions on using naga negi can be found in the Project NAGA NEGI post.