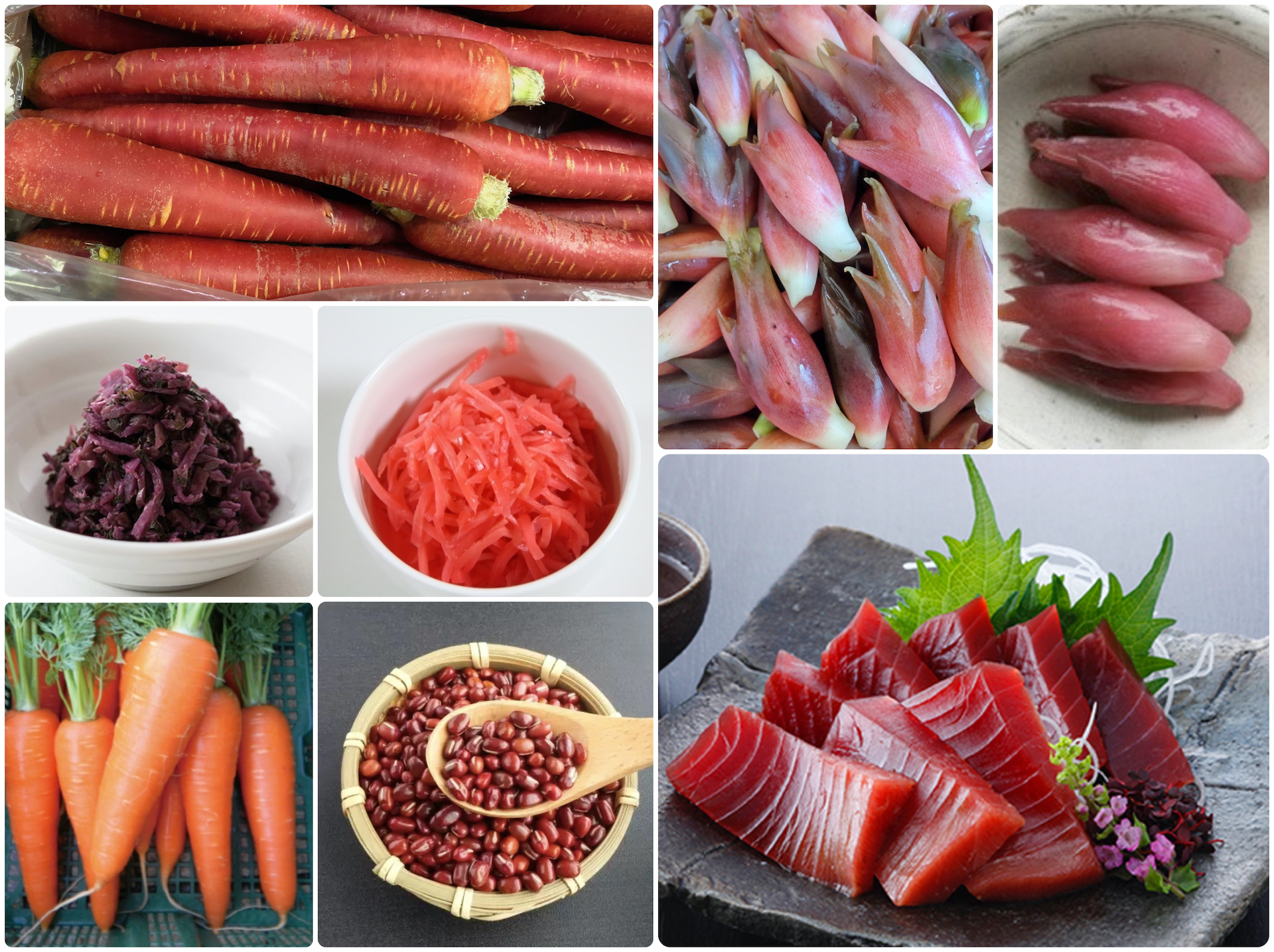 Foods in a wide range of hues are considered to be "RED" in the Japanese kitchen. To name just a few, there are (orange) carrots, (ruby-red) slices of raw tuna, (maroon) adzuki beans, (purplish) shiba-zuké eggplant pickles, (crimson) beni shōga (red ginger) and pale pink myōga bulbs that turn vivid (heliotrope) when pickled with sweet vinegar.
Visit the Kitchen Culture Cooking Club's Project RED foods where you'll find recipes for cooking with red foods and suggestions for incorporating red foods into your daily menus.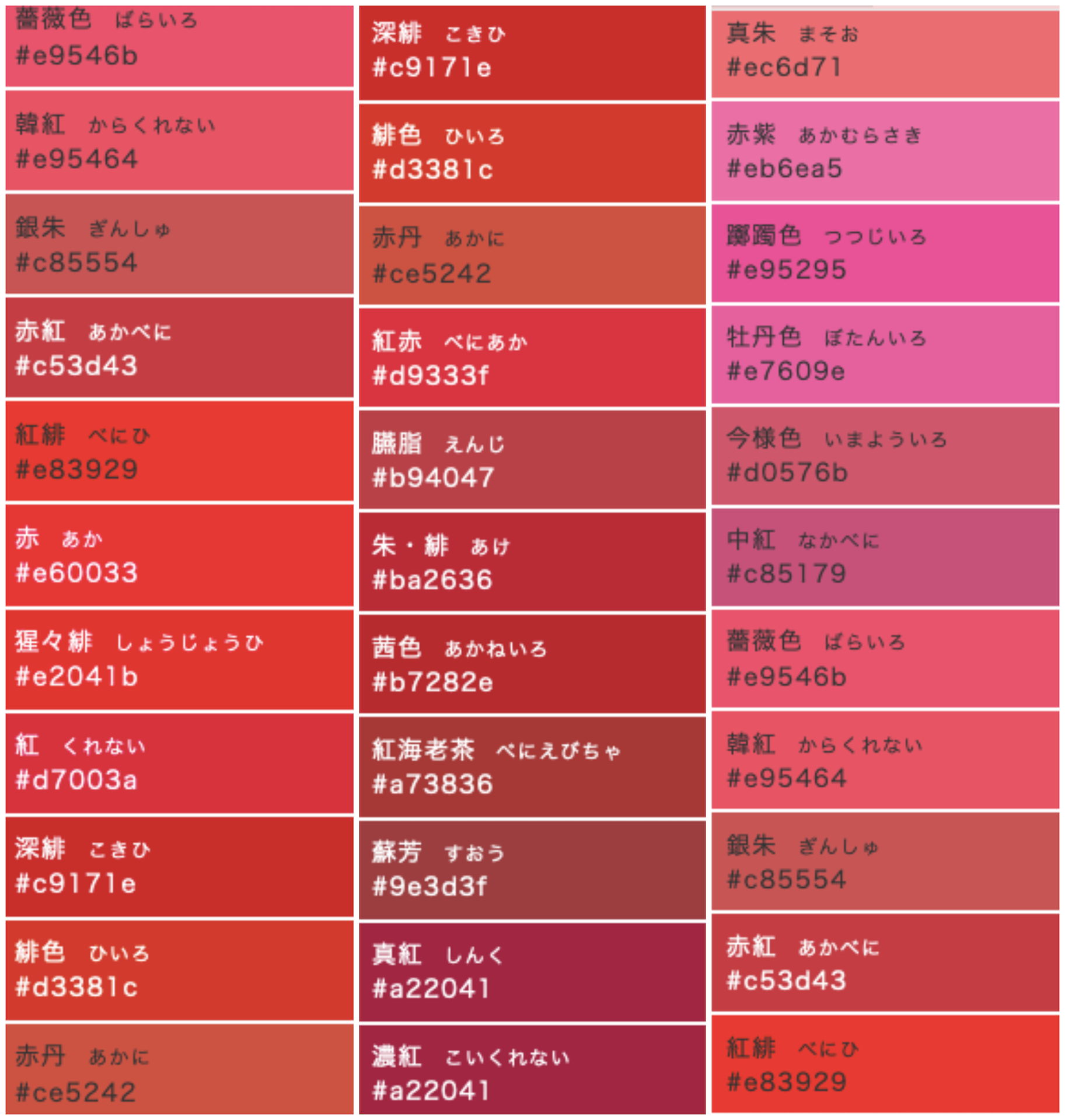 Traditional Japanese colors
The palette of traditional Japanese colors includes various shades and hues considered to be RED.
Download a copy of my March 2023 newsletter about the many shades of red — foods and tableware — and a basic vocabulary in Japanese to describe the various hues.