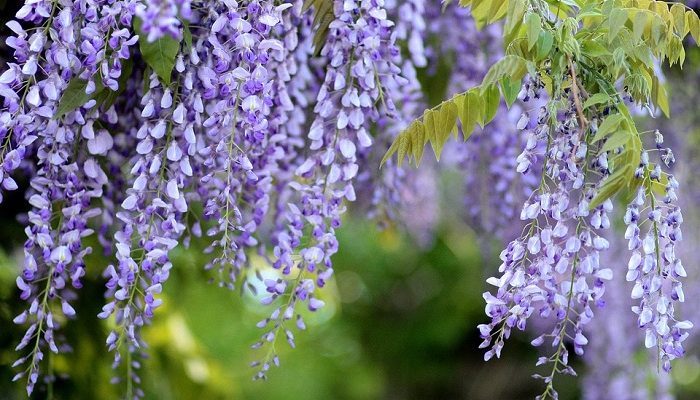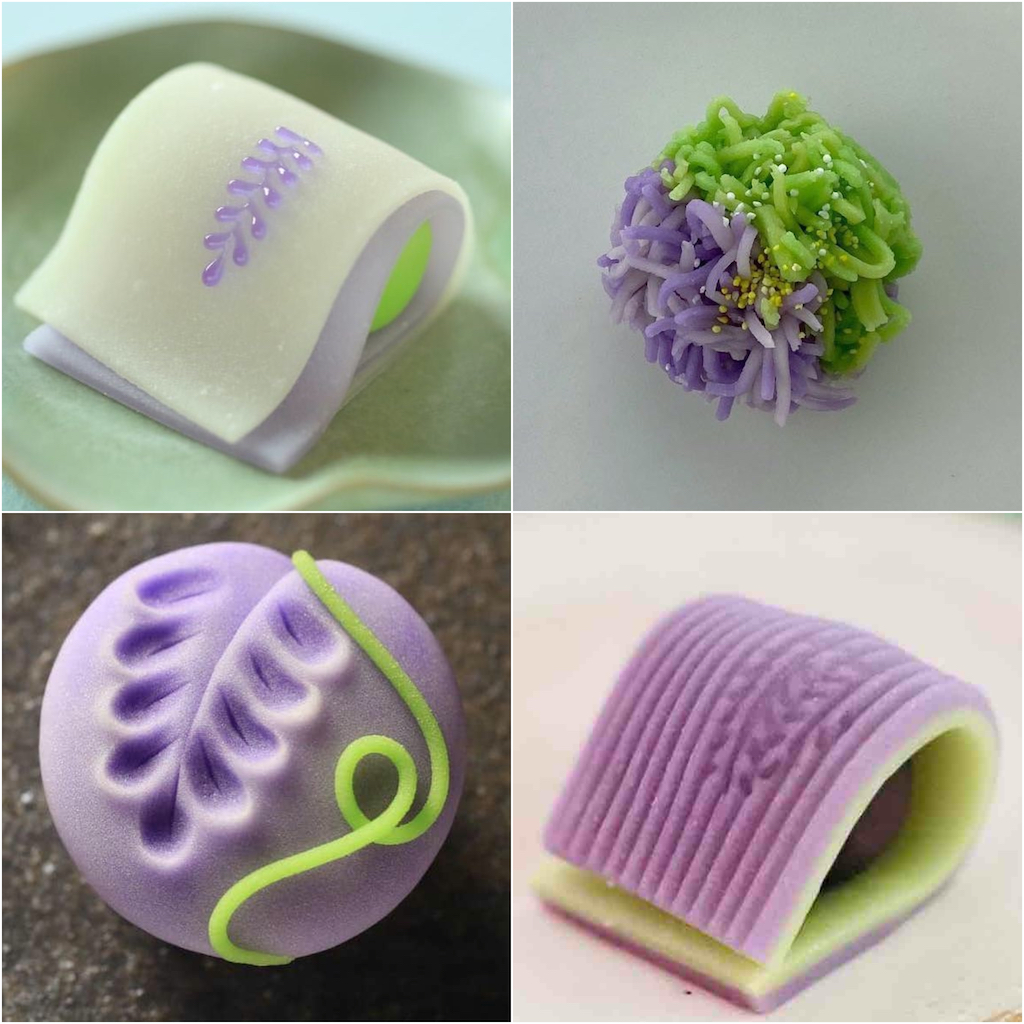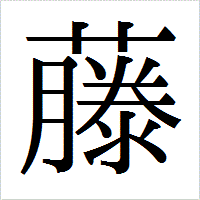 FUJI (Wisteria floribunda)
A species of flowering plant in the pea family, fuji  is native to Japan. In culinary matters, graceful wisteria vines inspire a seasonal motif for traditional wagashi confectionery.
Fuji is often a symbol of longevity (plants have been known to live for more than 100 years) and wisdom (the plant's long climbing vines seem metaphorically in search of new knowledge).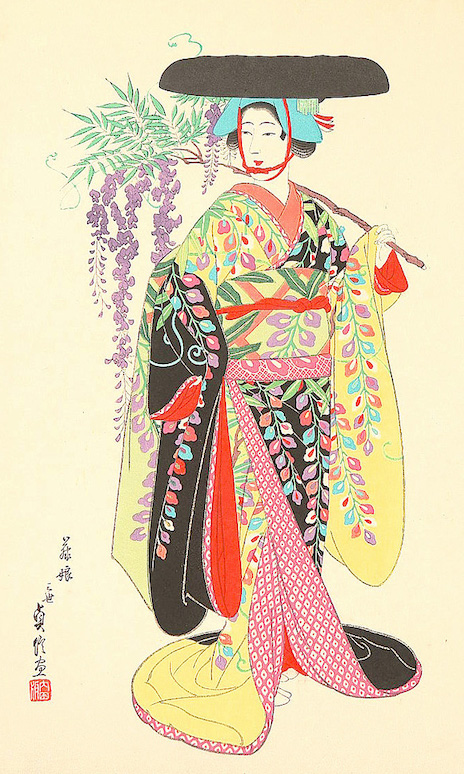 Fuji Musumé (Wisteria Maiden)
In addition, wisteria is associated with romance. Fuji Musumé, the "Wisteria Maiden," a famous Kabuki dance with lyrics is themed on unrequited love.