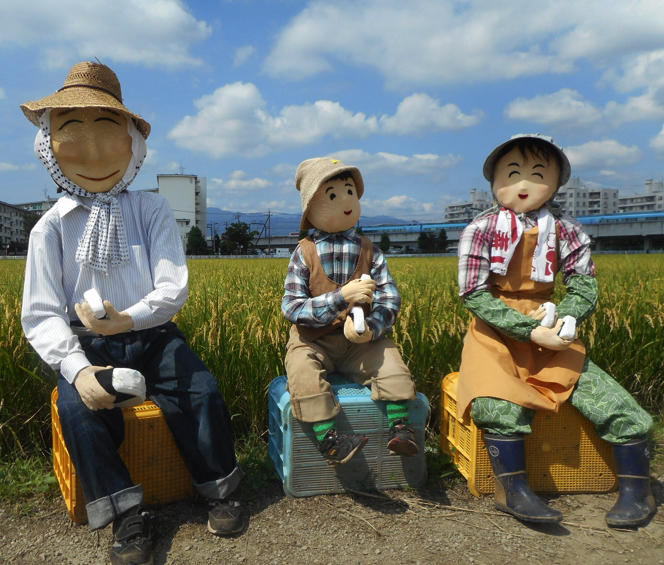 Farmers around the world deploy "scarecrows" to guard their crops from undesirable flying, crawling, and burrowing creatures. Japan's kakashi 案山子 scarecrows that stand guard over rice fields tend to be more whimsical than frightening figures. Above, rice fields in Kanagawa Prefecture, west of Yokohama, with their guardian kakashi taking a brief lunch break, enjoying onigiri rice balls.
Kakashi matsuri are held in many communities throughout Japan; school children and grown-ups alike making kakashi for local fields. During the pandemic, mask-wearing kakashi stood stalwart in many fields.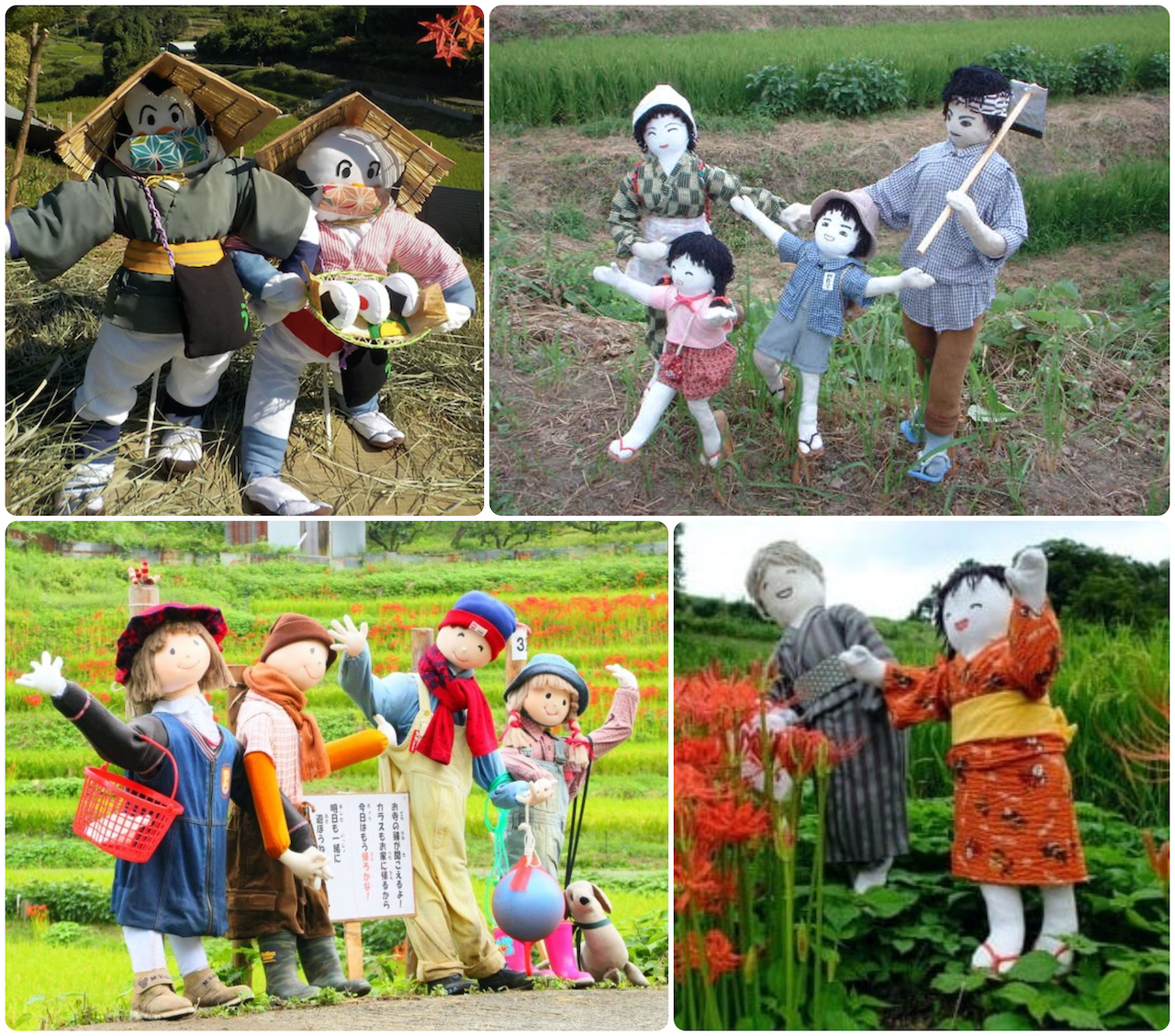 I commuted regularly between Osaka and Tokyo for nearly a decade and during that time found myself especially aware of the change in seasons as rice fields whizzed past my bullet-train window. The flat, white, snow-covered landscape of late winter would morph into a barren, brown expanse as spring approached.
Then in early June orderly rows of stubby, green rice seedlings would appear in water-flooded fields. During the summer months those fields would become lush, verdant carpets. By September, green had turned to gold and the rice was ready to be scythe-cut and sheaves set to dry on scaffolds. Later, thrashed grain is stored in rice-straw woven tawara bundle.

As the days shorten and the evenings turn cooler, I (like most here in Japan) eagerly await the appearance of  shin mai, newly harvested rice, on store shelves. One way to feature shin mai is to put rice dishes at the center of the menu: TAKIKOMI GOHAN.
For inspiration and instruction in preparing takikomi dishes visit the PROJECT takikomi gohan post.
Download a copy of my September 2023 newsletter devoted to Japan's kakashi culture.