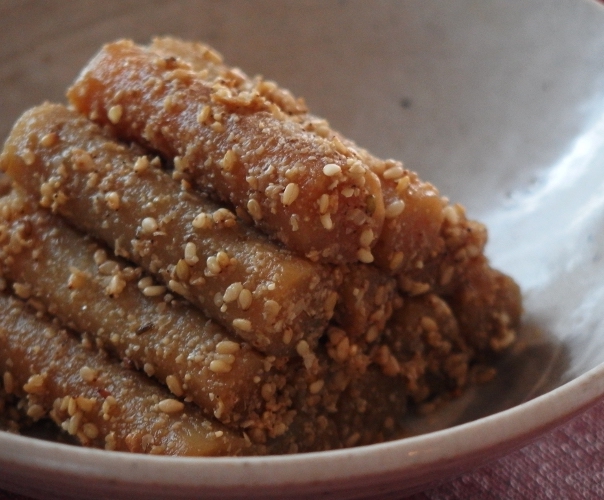 Tataki Gobō叩き牛蒡
Smashed Burdock Root
This dish takes its rather alarming name from the thwacking sound emitted when burdock root is tenderized with a blunt, heavy tool. In the traditional Japanese kitchen, this would have been a surikogi, the wooden pestle used in conjunction with a ceramic suribachi (grooved mortar) to make the sesame sauce. In modern kitchens, in which food processors or goma suri ki (hand grinders) are likely to be used to crush the sesame, a rolling pin would make a fine substitute, too.
DOWNLOAD recipe for Smashed Burdock Root in Sesame Sauce 
This recipe calls for either Standard Sea Stock or Kelp Alone Stock Kelp Alone Stock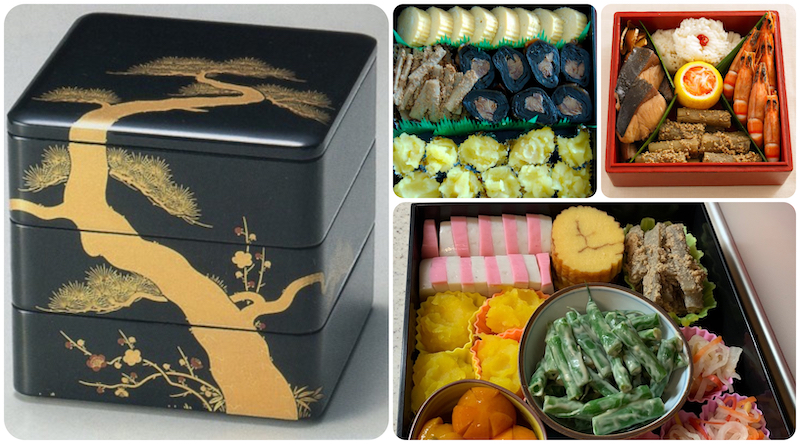 Over the New Year holiday in the Kansai region (Kyoto, Osaka, Nara, Kobe), Tataki gobō, is served as part of the ceremonial assortment of foods known as osechi.