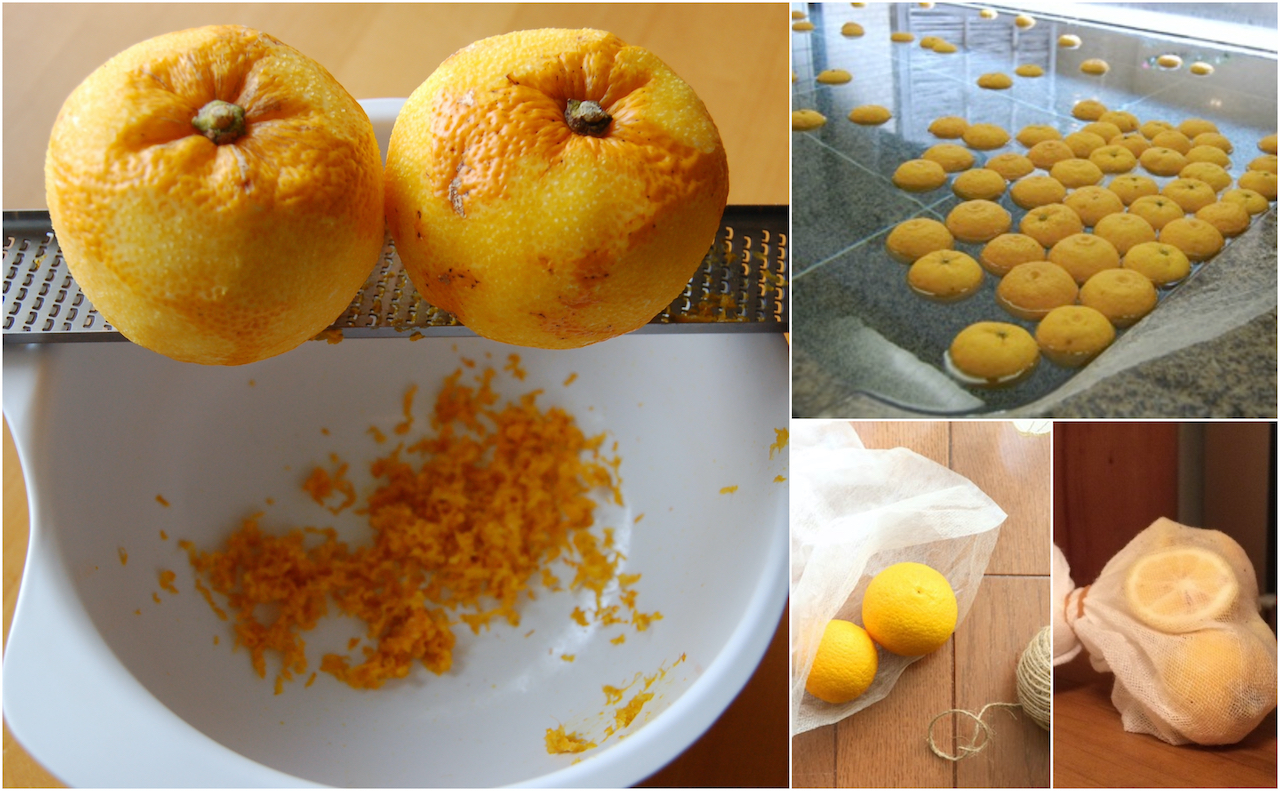 ゆず湯・Yuzu Yu
Food customs in Japan often involve word-play. The winter solstice​ that occurs on or about December 22 is called tōji 『冬至』, literally "winter arrives." But the word tōji can also be written as 『湯治』meaning "hot-spring cure" or "taking the baths​."
One of several customs enjoyed as winter arrives is the ritual of soaking in yuzu yu ゆず湯 — hot tubs filled with fragrant yuzu fruits. Throughout Japan, supermarkets will have specials on bags of yuzu in mid-December. These are often bruised or blemished fruit that would be less appealing to consumers to use in recipes.
I buy the "bathing" yuzu and use a microplane to remove zest and then add the remaining fruits to the bath. I use the zest for flavoring a miso sauce that I slather on tōfu and broil (a dish known as dengaku) or toss with broth-simmered potatoes.
If you peel your yuzu to make jam or marmelade and/or cut your fruit and expose the seeds and pith, its best to wrap the exposed yuzu in fine-woven cloth (Japanese sarashi or a double layer of cheesecloth) before adding it to the bath. That way the drain will not get clogged.
DOWNLOAD a recipe for ゆず味噌・YUZU MISO