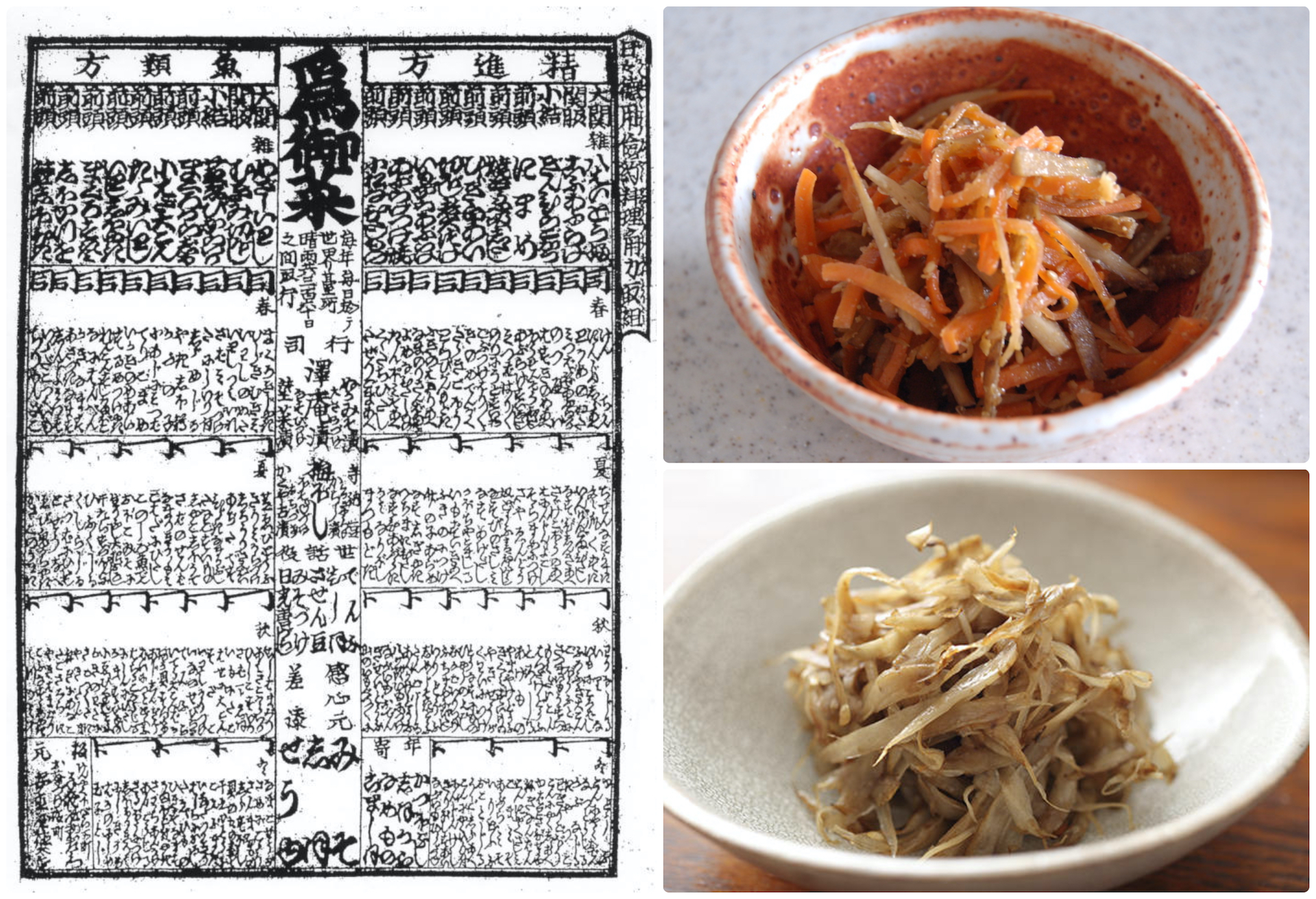 ごぼう・牛蒡・Gobō

 (burdock root; Arctium lappa)
Kimpira, named after a folk-hero celebrated for his fervent determination and fiery ways, is a quickly assembled, skillet-stirred vegetable dish finished with an incendiary 7-spice blend. Kimpira frequently appears on the menu in homes, at casual eateries, and tucked into obentō. The classic version is made with whittled shreds of burdock root; often slivers of carrot are added for color.
Kimpira is not a new dish. In fact, it was enormously popular during the Edo period (1603-1868). In those days, being included in a banzuké (charts mimicking sumo wrestler rankings) was the equivalent of posting to social media. The latest trends were noted, and promoted, with banzuké. A "Best-Loved Daily Foods Banzuké" published in 1830 lists kimpira gobō as komusubi, the third rank (after #1 ozeki and #2 sekiwaké.).
Try your hand at making KIMPIRA GOBŌ.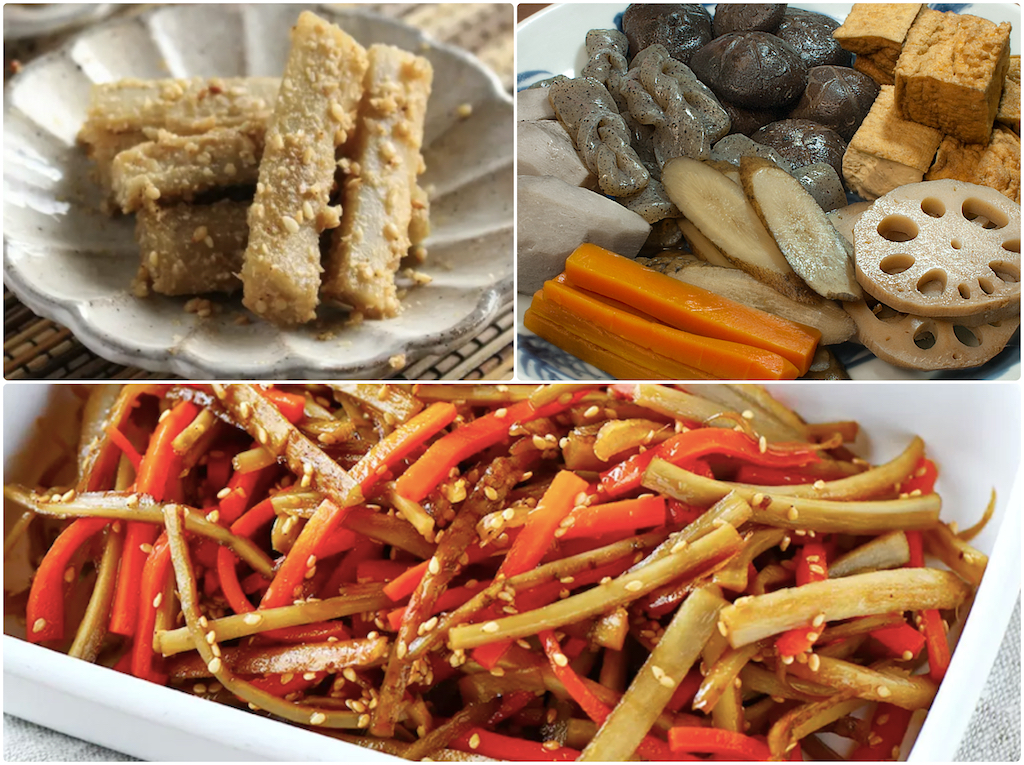 GOBŌ Cookery
In addition to KIMPIRA, many Japanese dishes include gobō.
Two that have been popular for hundreds of years are TATAKI ("smashed") GOBŌ and NISHIMÉ. Both appear at New Year's time as part of the holiday foods known as Osechi.