TOMATOES combine well with both land and sea vegetables, and with cold noodles too, to make a variety of SALADS. This Project Tomato Salad is about creating your own "house" salad featuring tomatoes.
To start you off, here is a recipe for enjoying tomatoes OHITASHI-style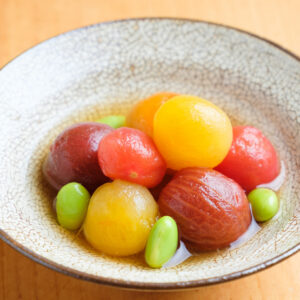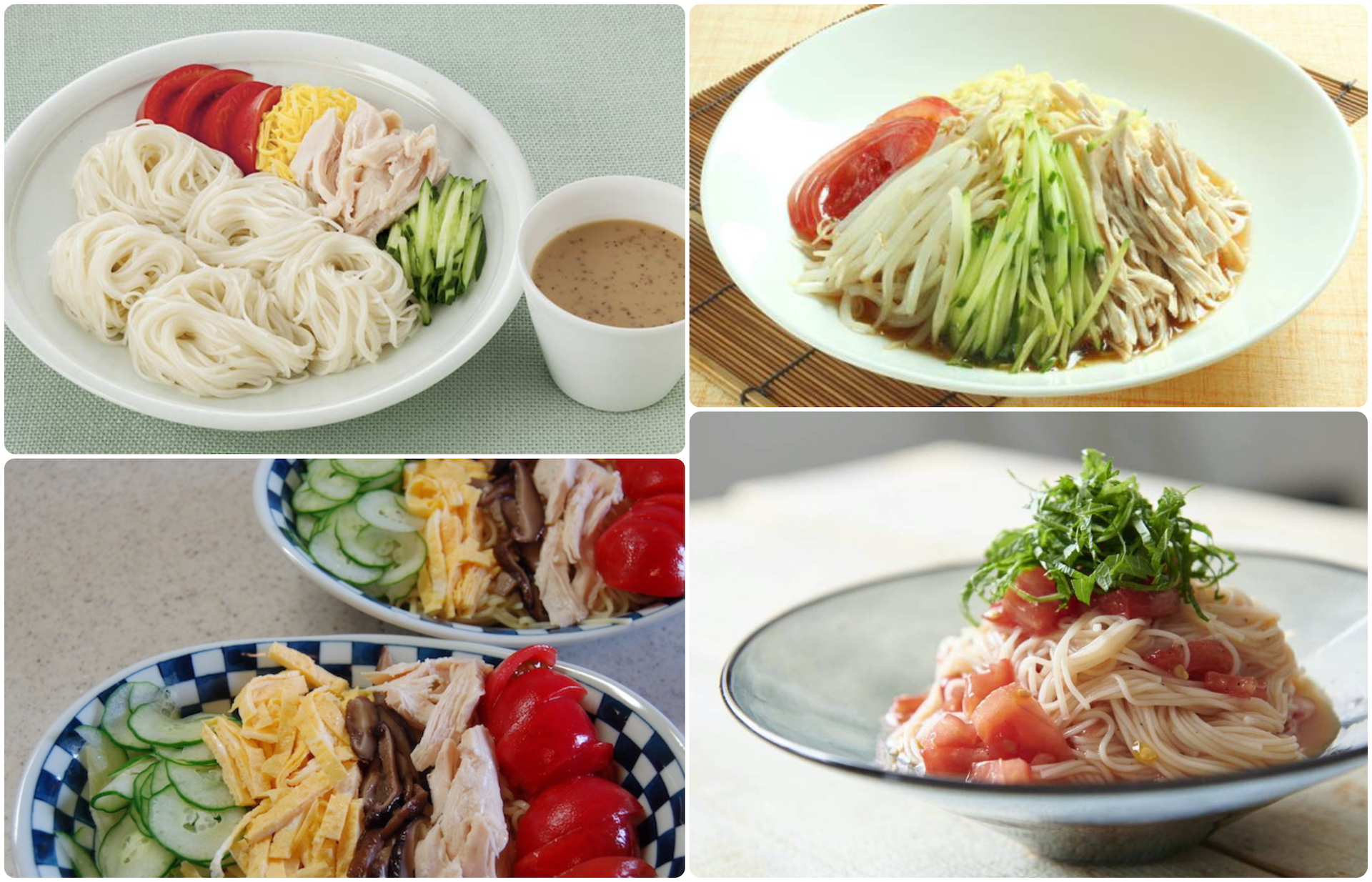 TOMATOES and COLD NOODLES
Tomatoes and cold noodles are a winning combination. Find information and inspiration in the posts devoted to: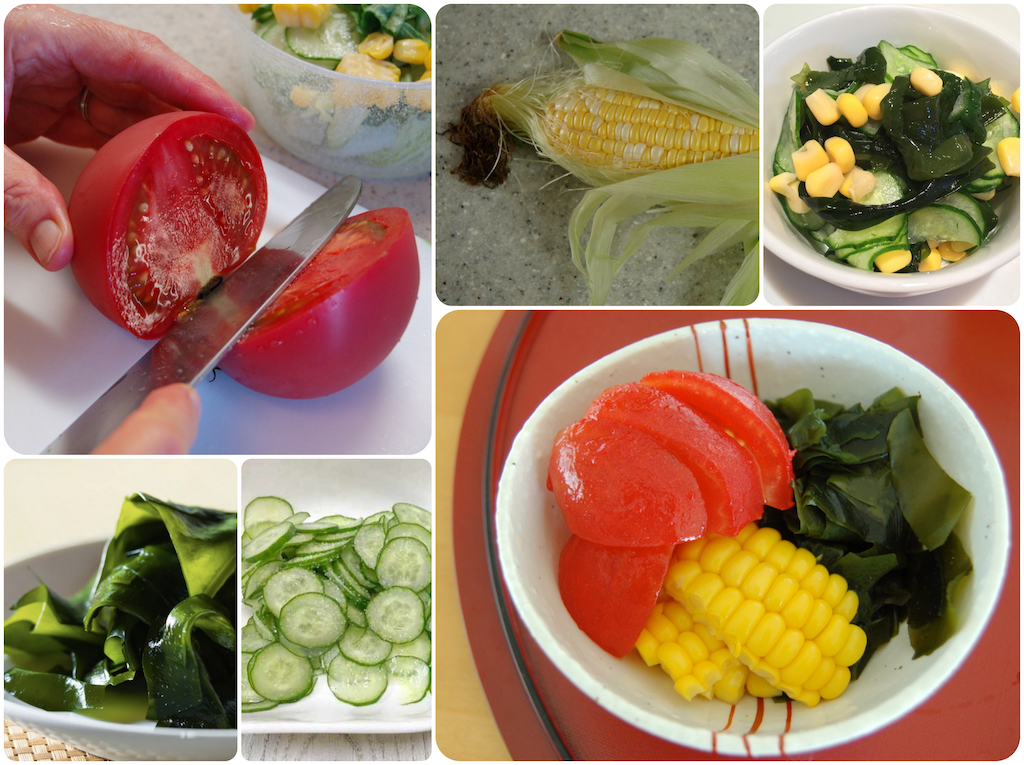 TOMATO, CORN and WAKAMÉ
This combination of land and sea veggies makes a terrific salad, a summertime favorite in Japan.
Here is a primer on using fresh and/or dried calcium-rich wakamé (Undaria pinnatifida; a type of algae). DOWNLOAD Anatomy of Wakamé.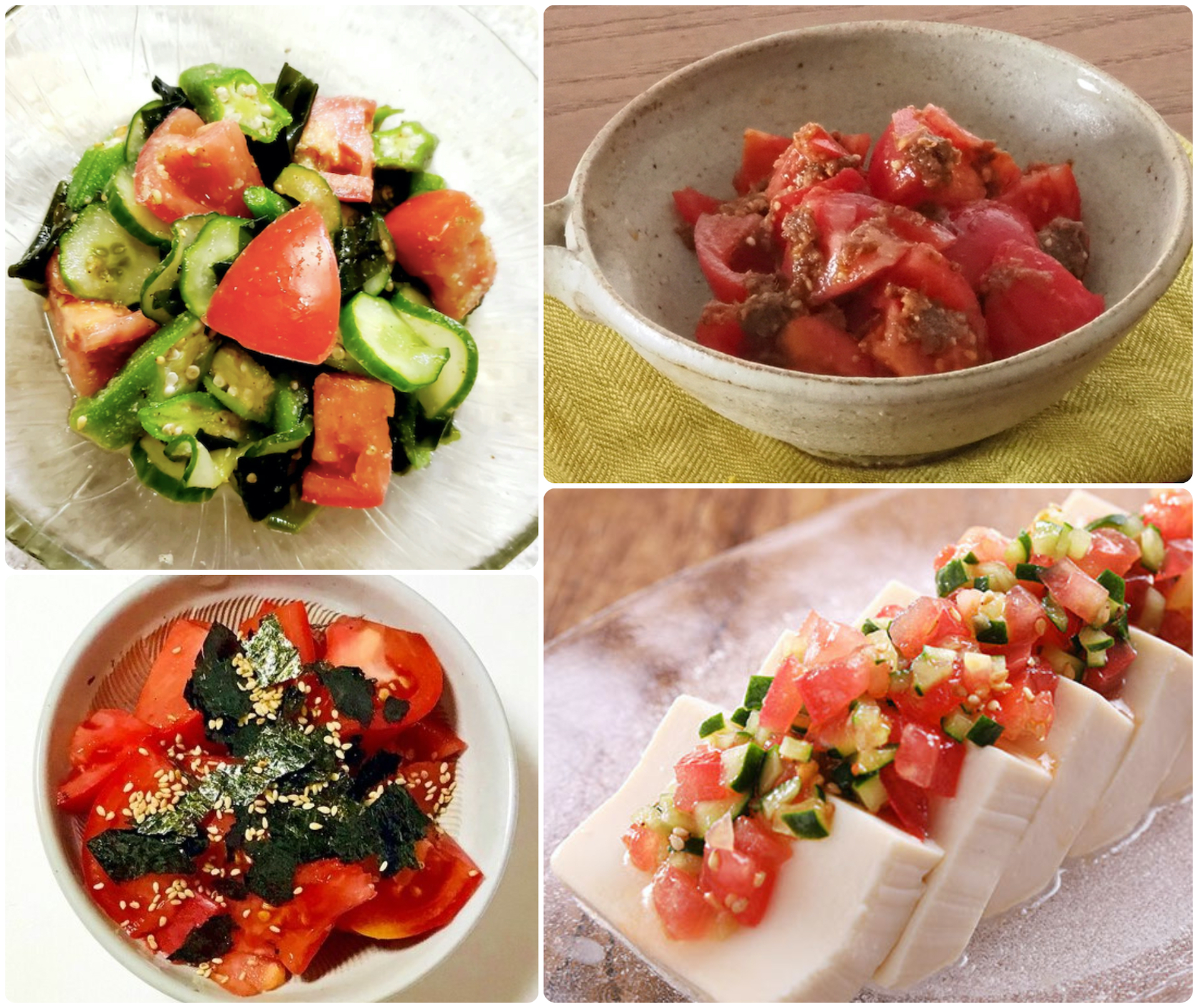 TOMATO, TŌFU, OKRA, BONITO FLAKES and NORI
In Japan, tomatoes are often paired with tōfu in a dish known as hiya yakko.
Bonito flakes (katsuo-bushi also known as okaka) are often used to garnish fresh or briefly blanched vegetables. The fish flakes will be more smoky-aromatic if roasted in a dry skillet before crushing them.
Use this post devoted to okra to help you prepare it well.
Plain, or flavored (aji-tsuke) nori can be crumpled and sprinkled on top of tomatoes — a tart sesame-soy dressing goes well with this. Or, make nori tsukudani and use it as asauce or dressing.
Show Us Your Kitchen Project
QUESTIONS? COMMENTS?
Ready to SHARE YOUR KITCHEN PROJECT with others?
KITCHEN CULTURE Cooking Club members, head over to our Facebook Group. Not yet a member? Please join – membership is opt-in and free of charge.
Looking forward to seeing what you're making in your kitchen…