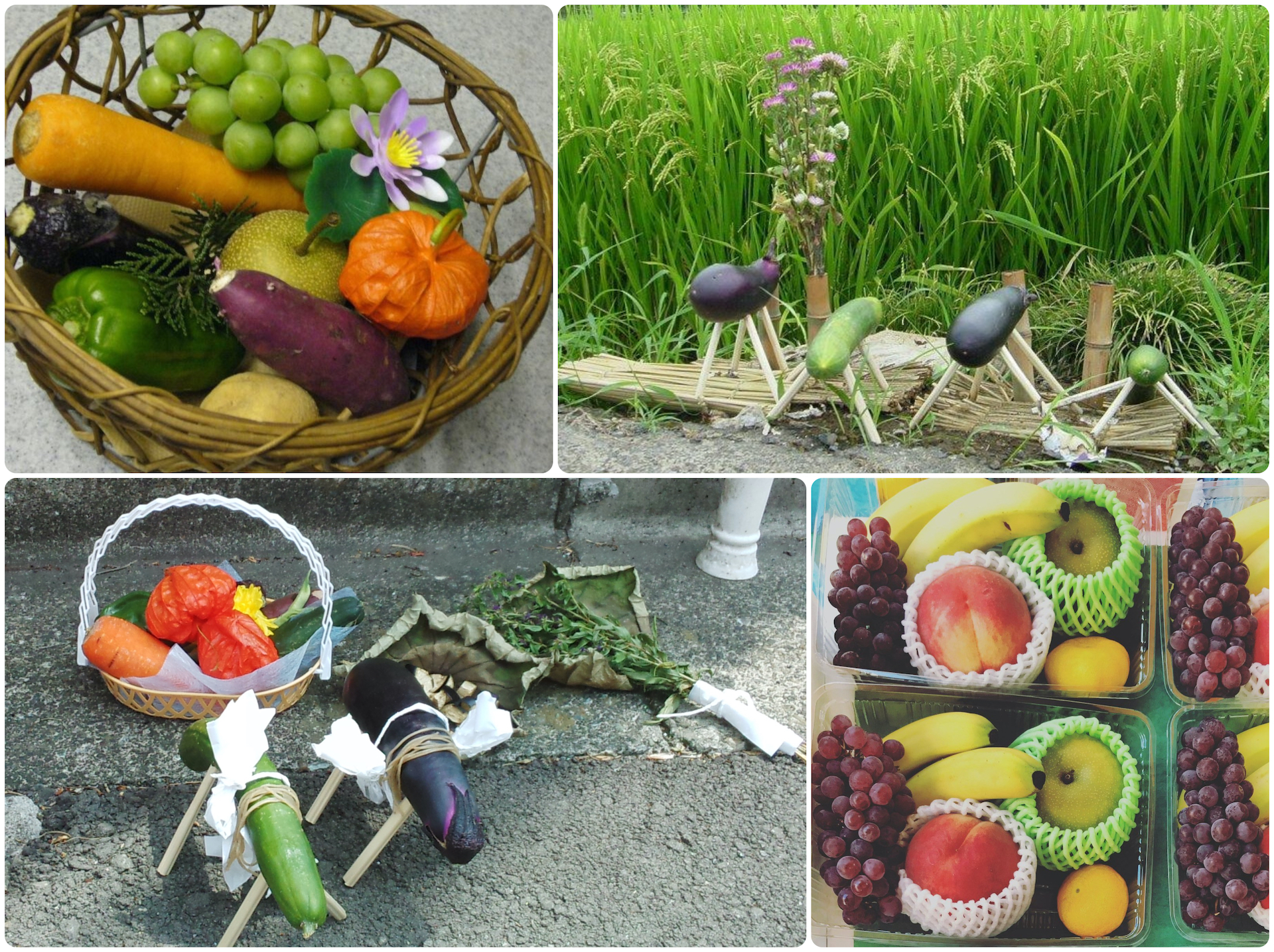 Rooted in Buddhist tradition and practice, Obon is the time when spirits of the departed are believed to return to this world for a short, annual visit. It is not a morbid occasion but rather a pleasant and respectful way for younger generations to stay connected to their ancestors…a time for fondly recalling the accomplishments and kindnesses of those who have passed away.
Although specific dates may vary from location to location (most take place in mid-August), there are five rituals commonly observed during OBON:
welcoming fires (mukaebi 迎え火)
food offerings (osonae/ozen お供え/御膳)
cemetary visits (ohakamaeri お墓前り)
celebration dances (bon odori 盆踊り)
farewell fires & lantern processions (送り火、灯籠流し)
In Japan the Obon holiday period is also a time for sato-gaeri, or "returning home" visits of the living. Typically those born and raised in a rural setting who have gone to urban centers for school and work, return to the place of their (often rustic) childhood. Just saying the word sato-gaeri evokes warm feelings of nostalgia in most Japanese.
In my Tokyo neighborhood there are still households that observe mukaé bi (welcoming) rituals by placing displays of cucumber horses and eggplant oxen along with offerings of fruit and produce by the entrance to their homes.
The (cucumber) horses are for swiftly transporting ancestors returning for their annual mid-summer visit… while the slower (eggplant) oxen are for reluctantly carrying them back to the after world at the end of Obon.