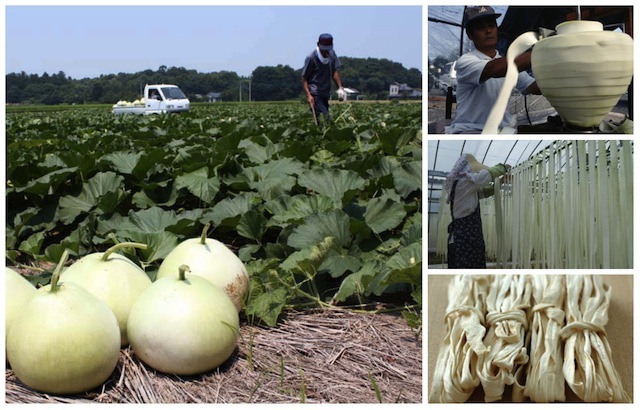 干瓢・かんぴょう・KAMPYŌ

What is kampyō and how is it processed into edible ribbons?

Bulbous fukubé gourds are harvested in the summer and set on a spinning wheel against a sharp blade. The ribbons of gourd that get shaved off are then hung to dry in the sun or well-ventilated shade. As the gourd ribbons dry, minerals (especially calcium, iron and potassium) and natural sugars are concentrated. The aroma of nutritious, delicious dried gourd ribbons is vaguely reminiscent of dried apricots.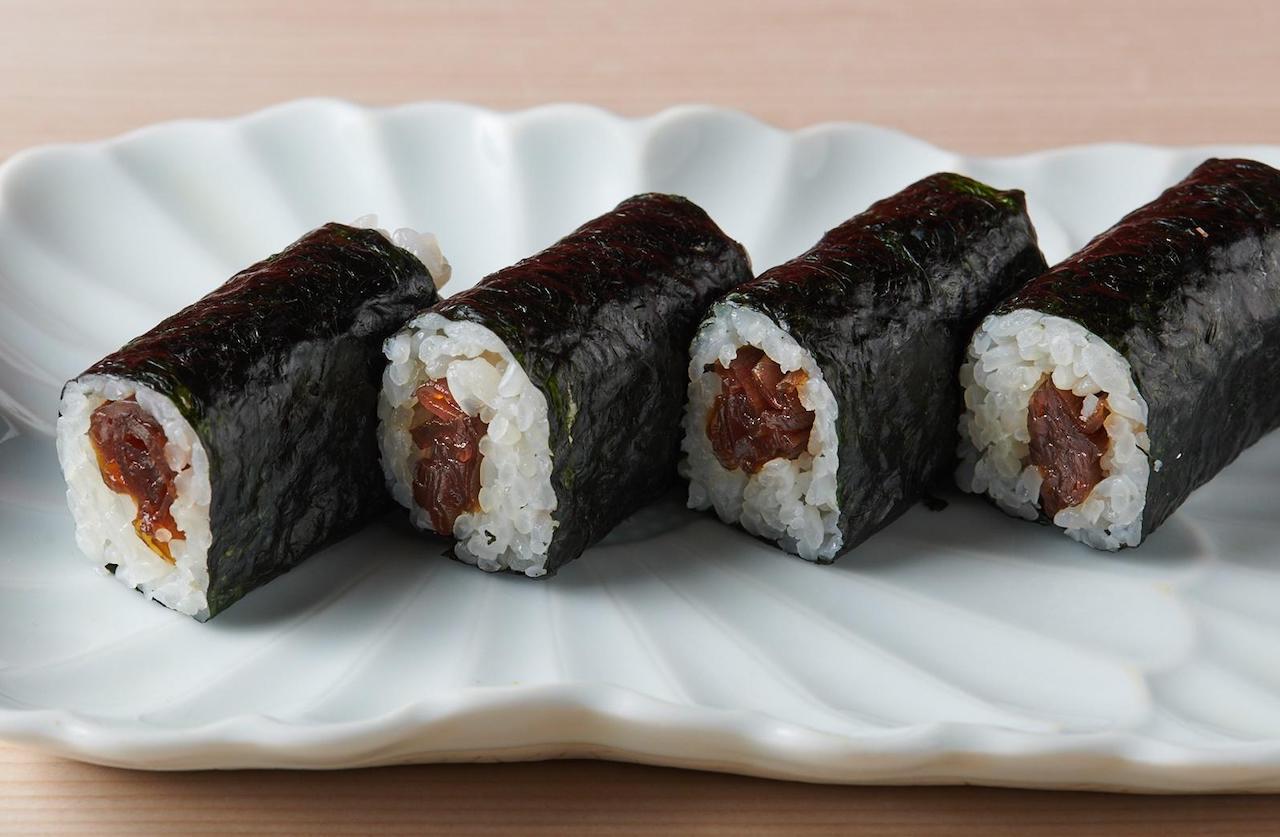 Gourd ribbons cooked in a sweet soy broth are used as a filling in rolled sushi. Narrow sushi rolls with only soy-simmered kampyō are called NORI MAKI, a Tokyo classic dating back to the Edo period. Plump sushi rolls called futo maki are favored in the Kansai area (Osaka, Kyoto, Kobe and Nara) many include kampyō among other ingredients.
Looking for more suggestions on how to use kampyō?  Visit PROJECT kampyō posted to Kitchen Culture Cooking Club.
Want to know more about the history of  gourds such as kampyō? Download a copy of my July 2022 newsletter.